YouTubers are one of the biggest sensations on the internet. They're like the first group of well-known internet celebrities, before TikTok, Instagram, and Twitter were a thing. So it's not surprising that YouTube is still the best platform for people who want to gain fame and wealth by being themselves and creating content that you won't see anywhere else.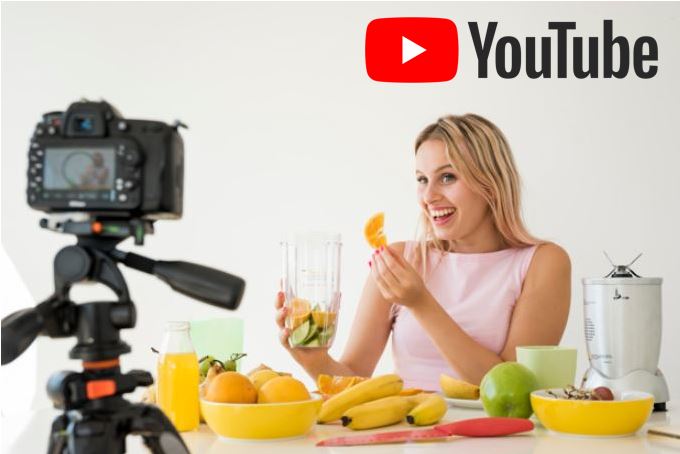 In this article, I have gathered a list of top YouTubers according to Social Blade who has been making a business out of being themselves. These content creators have created their own brands and styles, and who knows what they're going to create next.
Jeffree Stars
Jeffree is without a doubt one of the biggest YouTube content creators on the platform. His influence in the beauty industry is massive, especially after he gained the attention of the mainstream media.
As of now, he has more than 16 million subscribers and the number is getting very close to 17 million. His earnings from his YouTube channel are estimated to be at $15 million per year.
Blippi
Blippi joined YouTube back in 2014, and since then he has gained a massive following. Steven John, the man behind the idea of Blippi, made this child-like character to educate children on various things.
Blippi's style has become an icon and is known to many children all over the world. The surprising thing is, Blippi's character is not too far different from Steve's real character. As of now, Blippi has more than 27 million subscribers and is earning about $17 million from YouTube.
Preston Arsement
Minecraft is a huge entertainment with hundreds of millions of fans from all over the world. Preston Arsement uses this to create a channel where he plays with many twists and varieties and shares Minecraft build ideas.
Preston Arsement has inserted his character into the video game Minecraft and created many funny videos. But it's not just Minecraft, he also plays Roblox, Call of Duty, and other new games. His channel is massive, with more than 33 million subscribers and earning about $19 million annually.
Rhett and Link
If you're looking for a channel where the content creator is just being themselves while providing fresh content week after week, then check out Rhett and Link. This duo has been creating content on YouTube for so long and their names have become well-known.
Rhett and Link is mainly about, well, Rhett and Link talking about various stuff and add some fun games and extras in each video. They also own Mythical Entertainment Co. that owns many other comedy YouTube channels. Rhett and Link has more than 41 million subscribers and earning about $20 million annually.
Danny Duncan
Danny Duncan is a newish star on YouTube who creates funny and weird videos on his channel. Besides being a content creator, Danny is also an actor, musician, and comedian. He started his career in comedy as an ordinary YouTuber, then everyone noticed his talent and his channel blew up.
As of now, Danny Duncan's channel as more almost 6 million subscribers, with about 3 million views on average. Currently, Danny Duncan's net worth is estimated to be at $5 million.
Mr. Beast
It is impossible to not talk about Mr. Beast in this article. Mr. Beast is like an iconic YouTuber that everyone knows at this point. In his channel, Jimmy Donaldson, the man behind this awesome channel, is often seen giving away money to random people.
Jimmy gives away money from $100 to $1,000,000 in every video, sometimes even a house or a car. He is also trying to diversify his content a bit, and so far, he has buried himself while sitting inside a coffin, riding a Ferris wheel 1,000 times, and frozen himself in ice.
It's not surprising that people love this channel. How can anyone give money away like that and all the time too? Mr. Beast has almost 50 million subscribers and that puts him among the top YouTube channels in the history of the platform and earning about $24 million annually. Not only that, but Jimmy also stated that his aim is to get 100 million subscribers and 3 billion views.
Conclusion
All these YouTubers have successfully made a business out of being themselves. What you see is basically how they act off camera. This is also one of many reasons why people love their channels.
---
Interesting Related Article: "5 YouTube Features that Every Content Creator Must Know"