Did you know that Toronto is home to some of the best companies in Ontario Province and entire Canada? As the largest city in Canada, Toronto has thousands of companies operating in the region. However, their employment and management terms vary.
If you're planning to work in one of Toronto's top companies, you need to carry out quick research to verify whether the company will fulfill your professional needs. The same also applies to when you want to become an esteemed customer of any of the companies.
In this article, we explore some of the best companies you can work for or transact within Toronto. However, you should note that this list is not about the most prominent companies, but the best ones in terms of quality of service and management.
Toronto-Dominion (TD) Bank
TD-Bank Group is one of the best companies in Toronto. It offers quality services to clients and favorable employment terms for all employees. Clients enjoy the company's banking services throughout the week, including the weekends. Besides, TD's customer services are exceptional as they offer customer support on a 24/7 basis.
The company's employees, on the other hand, enjoy numerous financial benefits such as signing bonuses, share purchase plans, and end-year bonuses. It also pays a 100 percent salary to all employees on maternal or parental leave for 12 weeks. Also, TD rewards all workers with outstanding performance.
Heritage Education Funds Inc.

Heritage is a company that offers education savings plans to parents to help them save for their children's higher education. In January 2018, it partnered with Knowledge First Financial to help more Canadians save for their kids' post-secondary education through Registered Education Savings Plans (RESPs).
Whether you want to open an RESP account for your children or secure a job opportunity in the company, you should go through customer reviews. There are many online review platforms, including the Canadian Business Reviews: Heritage Education Funds Inc. that can help you know more about Heritage before visiting the company.
Canadian Imperial Bank of Commerce (CIBC)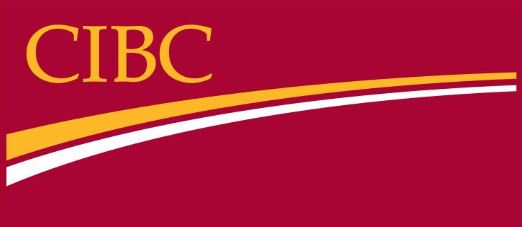 CIBC is an international bank based in Toronto committed to helping shareholders, customers, and employees to achieve their financial goals. The company has over 44,000 employees who work tirelessly to ensure that clients receive quality services.
The company guarantees a conducive work environment for all its employees as a way to motivate them to deliver their best. It also encourages its employees to save for their future in retirement savings plans. Notably, CIBC workers also enjoy many financial perks such as interest-free loans for purchasing computers and accessories.
Microsoft Company
Microsoft is an international company that doesn't only have a branch in Canada but also in other countries like the United States. Known to be one of the best tech companies in the world, Microsoft commits itself to offer quality services to its clients while promoting a safer and healthier working environment for its employees.
It is no surprise to find Microsoft employees based in Toronto getting the best treatment. While most tech companies in Toronto compete for experienced workers, Microsoft beats them all in terms of workforce. It offers fantastic packages to its workers, such as financial rewards, health plans, and parental and paternal leave support.
Royal Bank of Canada (RBC)
The Royal Bank of Canada (RBC) offers exceptional customer services to all its clients. It offers free $100 to new customers without monthly banking fees for a year. It also has modern offices that are green certified, creating a conducive work environment for all employees. Besides, it provides numerous subsidies and financial perks to workers.
The company guarantees tuition subsidies to all its employees who wish to advance their education relevant to the position they hold in the company. RBC encourages its workers to save by offering them affordable savings plans. Other financial perks that employees enjoy include referral bonuses, signing bonuses, and share purchase plans.
Final Words
As you search for the best company to work for, you should consider some factors such as the company's management systems and relationships with current and past workers. Similarly, if you are a prospective customer, consider the company's customer services. The best way to get all the information about a company is by reading reviews online.
---
Interesting related article: "What does Company mean?"