Tracking devices for people can be very helpful because they often are the only way for you to keep track of people who are in vulnerable positions. There are a few situations where tracking devices can be very helpful, and each of those situations is listed below. You might not have thought of all these situations, but they could come up if you have a family or run a small business.
Traveling Reps
Your business might have traveling reps who are serving customers on the road every day. Because of this, these people go to unknown locations that you know nothing about. You want to know where someone has gone if you cannot get in touch with them. This is a personal safety issue for your staff, and it would be helpful for you to use these devices either in their car or on their keyring.
Drivers
Drivers who are moving around the city or country all day need some sort of tracking device just so that it is obvious where they are. These people might fall out of contact any time, and it would be smart to have a location on these people in case you need to contact the authorities. You also need to be sure that you have put this device on the truck or car in a place where an intruder cannot find it.
Children
Children who walk to school or who have gone on a trip for the first time might need one of these devices. You know that these kids are in something of a vulnerable position, and it is best to know where they are at all times. This could be especially helpful if you are taking your kids on a special camping trip or they are going as a part of a scouts program.
Camping
People who are going camping might get separated from their group, and it would be wise to have tracking devices for people that can tell you where the rest of your group is. Someone who has this device on them can be found in moments, and the group could come back together. This is also helpful if different parts of the group have chosen to go to different places during the day. You can find these people if the group gets split up.
Elderly
The elderly are often living at home or moving about the city even though they are not in the best medical condition. The only way to solve this problem is to put a tracking device on these elderly loved ones. They could carry this device in their pocket, wear it as a pendant or wear it as a bracelet. If you are concerned about how these people are moving about every day, you could use the tracking device to figure out what they are doing when they cannot account for their whereabouts.
You might have much deeper concerns because these people have dementia. This is a scary thing because these people could walk off at any time. You need to know how to find them, and the only way to find them is to use the tracking device that you had them wear. This is the safe/sane thing to do in this situation.
Conclusion
There are a number of people who are concerned about how they will care for their loved ones or their employees. Tracking devices can be used to find out where someone is, where they are moving in real time, or how to find your group after you got separated. The devices are discreet, easy to use, and inexpensive.
About the Author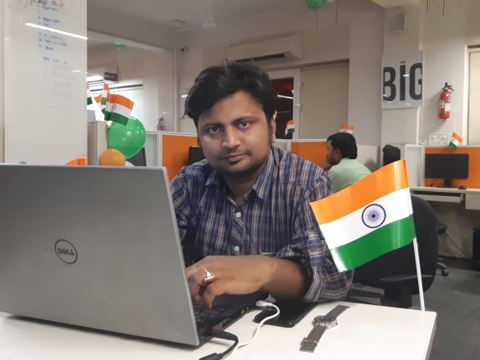 Aditya has been working as a digital marketing expert and consultant for over 10 years. He has seen the world of internet marketing evolve from its infancy and has a strong grip on techniques and concepts that helps him provide the strongest solutions that provides measurable results. He lives & breathes marketing and likes to research and stay up to date on latest developments and techniques which makes him one of the best marketers around. Besides marketing, Adi likes to travel and spend quality time with friends and families and participates actively in adventure sports.