Cryptocurrency is a sort of digital currency that is gradually becoming increasingly popular. A considerable number of traders today are involved in digital trades. Since no major authority  controls them, this method of trading is gaining recognition pretty fast. There are a lot of digital currencies functioning in the world today, and Bitcoin is the most popular among them. It is also the most valuable, since its numbers are very limited.
At present, Ripple and Ethereum are posing strong competition. 1 BTC is worth around 8,000 USD now – its high price makes it an ideal asset to trade in. CFD trading allows traders to earn handsome profits in full flexibility, regardless of the length of the trade – long or short. The letters CFD stand for Contract For Difference.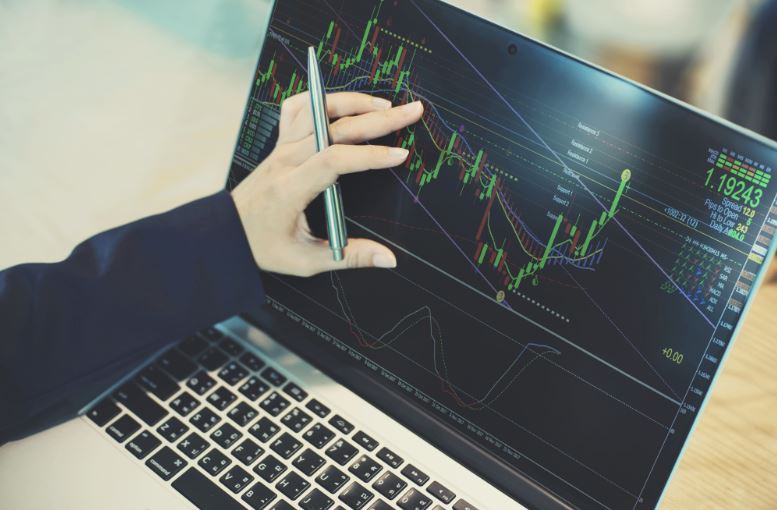 IQ Option is an emerging trading site that has won awards and is recognized as a user-friendly and sophisticated place to do business. Its designers created it for both professional and novice traders. It also offers a wide range of indicators and instruments to help you analyze and manage your trading information accurately. 
Presently, more than 20 currencies are supported in IQ Option. Along with many other currencies, Bitcoin is also available. In this article, we're going to talk about IQ Option Bitcoin trades and procedures. 
What is Bitcoin? Is it safe? 
Launched in 2009, Bitcoin is a cryptocurrency that uses a self-contained electronic network, whose main principle is P2P. (peer-to-peer) It is a type of virtual online currency which is designed for online payments. Its unique encryption system ensures total security and safety regarding the transaction and payments that take place.
For short-term traders, Bitcoin is not that appealing. In its peak of high volatility, history has seen the value of Bitcoin double or even triple in a relatively short period. At present, the price has been more or less stabilized. Even so, there are still moments of wild fluctuations. For those who want to trade over the long term, i.e., for periods lasting days, Bitcoin could be a great asset.
For your safety, you should stick to using bitcoin in long term trades. However, for long term trades, IQ Option charges an overnight fee. The amount is reasonably small, and your trades will be kept open all night in the exchange. 
Trading Bitcoin on IQ Option: How to
First, log into your account, it can be a verified or a demo account that has access to cryptocurrencies such as BTC and several more. Then you'll have to select the cryptocurrency you want to trade. In this case, it's Bitcoin.
Click the "Open new asset" tab; it will appear as a "plus" sign on top of the screen of the trade room.
Then, on the right top of the screen, you'll find a button "Amount" click on that to choose the value of the Bitcoin in USD you wish to buy or sell. The more amount you enter, the more bitcoin you can purchase. But of course, follow your trading plan. 
Then according to your need, if you want to buy, select the green button that says "buy," otherwise; select the red button to sell Bitcoin. Later a window will open to enter your position. 
Then forecast if the price will go up or down and select accordingly. 

With this, a trade will be created, which can be monitored through the tab labeled "open positions."
Since trend developing is related to BTC price range, you can use it to your advantage by using support and resistance. The developing trend is strong when the support and resistance level of Bitcoin gets broken, so while drawing the levels, you can consider using 1-hour interval candles. Later, shift to a 15-minute candles chart so that when the support and resistance level gets broken, you can quickly identify them. If you notice an uptrend followed by prices breaking out of the resistance level, wait for the candles to close above it. When it finally does, you should enter a trade position that lasts from 1 to 3 hours.
Your leverage options are determined by where you trade, i.e., whether your country is regulated or deregulated. For example, the ratio of leverage on bitcoin is 1:2 for European traders but 1:50 in some other parts of the world.
As this article has explained, Bitcoin is a safe option for traders. In the cryptocurrency world, people perceive it as digital gold. In the rapidly expanding cryptocurrency market, traders can earn considerable amounts when they become good at predicting future values of Bitcoin.
Closing Thought
Trading with Bitcoin on IQ Option can open windows to many exceptional trading opportunities. Because of its ongoing craziness in the market, this coin is always mentioned separately. IQ Option charges relatively low fees, which which is great for novice traders. It is known as a marketplace where a wide range of customer-types gather. We hope you now have a better idea of how to trade in Bitcoin with IQ Option.
Video – Cryptocurrencies
_____________________________________________________
Articles you may find interesting: