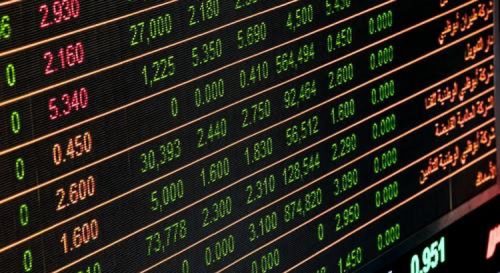 The coronavirus pandemic has seen many individuals flock to the markets for getting a reliable side income. The current era of trading has been fruitful in terms of price execution, slippage and costs. Traders are getting more intelligent in their trades and are becoming better by getting an education through a bundle of courses. Our article will discuss how the post-pandemic has been for the financial markets and what traders can expect as we head to the last months of the year.
Forex Trading
The number of participants in the currency market has ever been on the rise. As the pandemic nears the end or a new strain of Covid-19 is discovered, there can be an increase or decrease in the volatility. Some traders analyze that the currency market can be extremely dangerous to trade as we head towards the end of 2021.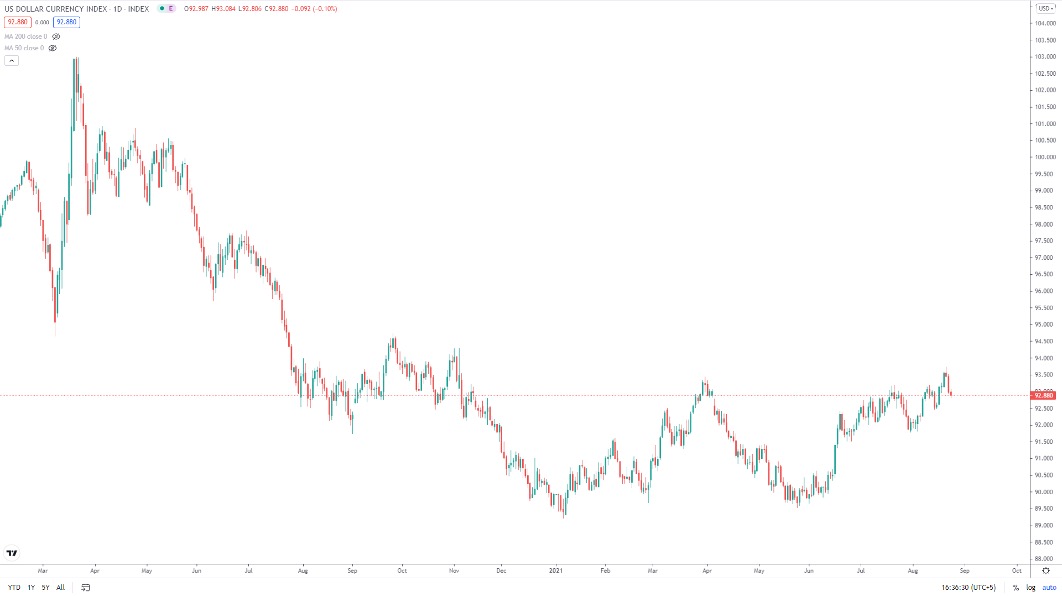 Image 1. The daily chart of the US dollar index shows a rapid decline and uptrend during the start of the pandemic in 2020. Currently, it is testing the previous resistance, and it may continue to move upward if it breaks them.
Stock Trading
The trading outlook certainly looks great for the stock market, which reached new highs in the current year. As the fear of pandemic is subsiding, the market has yet to reach even greater potential. You can see investors picking up their best stocks to buy.
Futures Trading
The futures market can be a good option for investors that are looking to hedge their risk and diversify their portfolio. Commodities futures are a good investment choice for those who want to benefit from inflation.
Cryptocurrencies
The cryptocurrencies have also seen a good amount of uprise, with Bitcoin reaching its new highs. There have been several ups and downs, but the future outlook will depend on how the billionaire Elon Musk and other countries treat the digital asset. Mining has been ever-popular, with most GPUs beingemployed to get Etherium and Bitcoin.
How can you trade financial markets?
Trading the financial markets is quite easy. Traders have to find a reliable brokerage that offers the desired instruments at a low cost. The execution speed should be perfect, and there should be no cheating from the brokers' end. Trading in 2021 with Xtrade, you can get access to multiple assets and perform your executions with no trouble.
Important Developments in Trading during 2021
There are a few important developments that took place in the markets during 2021. They are made available to retail traders so they can benefit at most.
Prop firms
Online prop firms are a new development where the companies offer capital to profitable traders. Traders can purchase their challenge model for assessment purposes and can get funded with millions of dollars. Previously this approach was only available to those who worked in big financial institutions.
Algorithms and Signals
New algorithms are being introduced in the markets that promise to trade and earn passive income on auto mode. Many traders are seen hunting for the perfect expert advisor that can handle their trades and pass the challenge model of online prop firms.
Professional traders are also more frequently offering their trades to common participants at a reasonable cost. There are also many scammers out there that traders should be beware of.
Brokers
Brokers are offering low spreads and a much better trading environment for retail traders. They have improved their customer support and offer multiple types of accounts to help benefit beginners. Traders can download Xtrade's trading platform from the brokers' website for both mobile and desktop platforms and enjoy multiple features at hand.
---
Interesting Related Article: "Forex Trading – What is Forex Trading?"