Traditional schools are not in favor with students these days. Having to work for one assignment for hours and going to the same class every day is not something young people really enjoy. Things change right now, and more and more students switch to online classes.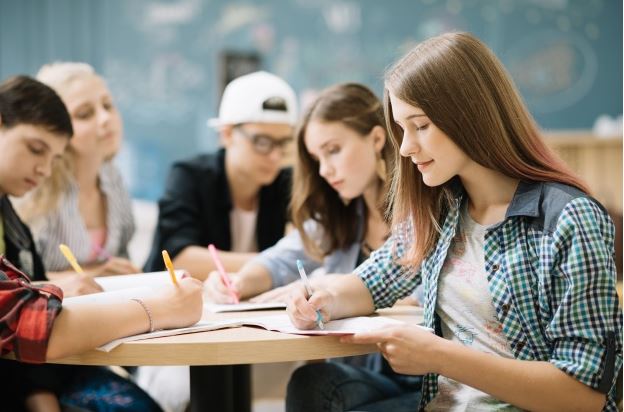 So how different are both educational systems? Let's find out in this traditional education vs. online education overview.
How different is Traditional and Online Education?
So how do both traditional and online education differ? Let's take a closer look at them and figure out which one is more beneficial these days. Here are some of the key factors that you should consider when choosing the right way to get an education:
Cost. Traditional education costs much more than online education. You have to pay for tuition fees that might go as high as you imagine. Sometimes studying in college can cost you millions. Online education can save you a lot of money.
Flexibility. Every student who chooses to study online has a chance to pick every class by themselves and plan their time in the most convenient way. You can manage your own activities and plan them however you like. Often students from traditional schools cannot manage their time so well and order most of their homework from the paper writing service.
Settings. The classroom setting is not comfortable for many students since they have to come to a specific place at a specific time without being able to adjust it. If you choose online schooling, you get a chance to create your own space to maximize the learning effect.
Learning techniques. Many students complain that teachers and professors in school and college don't offer a unique approach to students and treat everyone in the same way. But if you decide to study online, you will notice that you can pick any kind of learning style or method provided by the best professors who work with students online.
Social interaction process. Traditional schooling allows you to find new friends and meet interesting people who will make your world better and more interesting. Online learning is more isolated.
Pacing. No need to rush if you don't want to. You can study at your own pace, and it doesn't matter if it is fast or slow. In traditional learning, you have to keep up with a program that was chosen instead of you, while online learning provides you with an opportunity to study in the way you want.
Choose the Best Way to Get Education
If you have a chance to choose between traditional and online schooling, you should take some time to consider all options and pick the right one. If you decide to get a degree online, you will have to make sure that the online school you will attend is accredited as well as to read the program that's offered to you to see if it is interesting. Take each factor into account to find the right option for you.
---
Interesting Related Article: "What is e-Learning?"