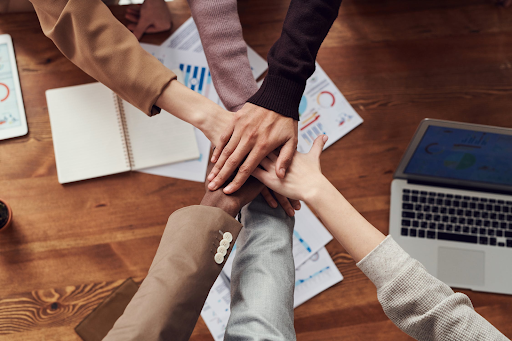 Developing a successful sales team doesn't happen overnight but can be done with the right training and support. Training your sales force effectively ensures they are well-equipped to succeed in their field and enable your company to reach goals. You'll set yourself up for success by focusing on communication, strategic thinking, and problem-solving. James Weintraub shares tips on training your sales team to help them meet their objectives.
Strengthen Essential Sales Skills
To be successful in sales, there are several essential skills. One of the most critical skills is effective communication. Clearly articulating the benefits of a product or service to a potential customer is essential to closing a sale. Good listening skills are also crucial. 
Another vital skill is building and maintaining solid relationships with clients. This requires a commitment to providing exceptional customer service and being responsive to their needs. A successful salesperson is adaptable and can quickly adjust to changing market conditions and customer preferences. Lastly, having a strong work ethic, being organized, and managing time effectively are essential skills for sales success.
Create A Comprehensive Training Program
A comprehensive training program is essential for any team to succeed. It gives team members the tools and knowledge to perform their roles effectively. By investing in training, organizations can ensure their team members are empowered to do their jobs to the best of their abilities. This, in turn, leads to increased productivity, higher quality work, and improved job satisfaction.
A good training program should include theoretical and practical training tailored to the team's needs. It should also be an ongoing process, with regular sessions to ensure that team members are up-to-date with the latest tools and techniques. With a comprehensive training program, organizations can be confident that their team has the skills and knowledge they need to succeed.
Utilize Modern Technology
Modern technology has revolutionized learning and acquiring new skills. The rise of e-learning platforms and virtual classrooms has made it easier for individuals and allows organizations to access efficient and on-demand training. Unlike traditional methods, which require a physical location and a fixed schedule, e-learning platforms and virtual classrooms offer the flexibility of accessing classes and courses anytime and anywhere.
This accessibility has increased the number of individuals accessing quality education and has streamlined the learning process, making it more efficient and cost-effective. Organizations are taking advantage of these benefits by utilizing modern technology for employee training programs, resulting in a skilled and competent workforce.
Leverage Practice Exercises And Scenarios
In the competitive sales world, teams must understand customer expectations to succeed. One effective method to improve this understanding is through role-playing exercises and practicing sales scenarios. By putting themselves in the customer's shoes and experiencing the sales process from their perspective, team members can gain valuable insight into what customers expect during every stage of the sales journey. This helps build empathy, improves communication skills, and develops solutions to customer problems. Through role-playing exercises, teams can sharpen their sales skills and make better-informed decisions to meet customer expectations.
Monitor Progress
One key to achieving success in any task is to set realistic goals and consistently monitor progress. This is especially important in a team setting, where each member's performance can affect the overall outcome. Leaders can make informed decisions and adjust their strategies by establishing attainable objectives and regularly assessing how each team member contributes.
Keeping an open line of communication and providing constructive feedback can also help to motivate individuals and improve overall productivity. Making progress toward a goal is a satisfying experience, and by tracking each member's performance, teams can celebrate their successes and identify areas for improvement.
Final Thoughts
James Weintraub knows that training and supporting your sales team is an investment in the success of your business. He recommends developing essential skills, creating a comprehensive training program, utilizing modern technology, leveraging practice exercises and scenarios, and monitoring progress. With a well-trained and motivated sales force, you can ensure long-term success for your organization.
---
You may be interested in: Tips On How To Succeed In The World Of E-Commerce