The journey towards your dream home financed using a home loan may not always be a bed of roses. Often, thorns of financial crunch prick and hinder convenient repayment. In such cases, having an emergency fund comes in handy. However, in the absence of one, you can start afresh by transferring your loan balance to a new lender with the help of a feature called "home loan balance transfer".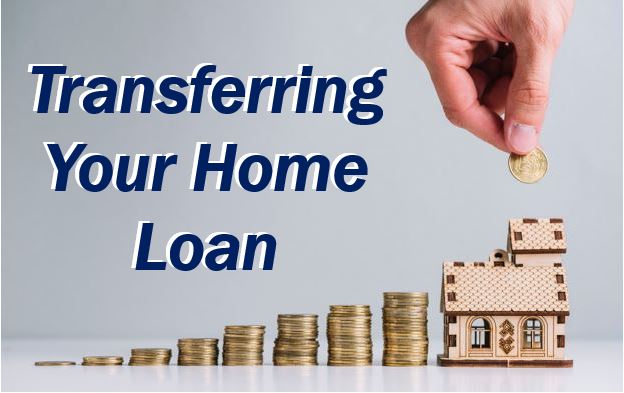 But before you get started, read through the following vital tips on how to transfer your home loan from an old lender to a new one. This method is also called 'refinancing' a loan.
Satisfy Yourself of the New Lender's Credibility
Choosing a new lending institution for a home loan balance transfer based on lower interest rates sounds great, but you must run a background check on your new lender. This practice ensures the lender's credibility, without which the lower rates are a snare at best.
Moreover, it is also essential that you read reviews and consult with people within your social circle to determine if your new lender's customer service is satisfactory. After all, inferior service must not be the price you pay for lower home loan interest rates.
Consider Your Remaining Loan Tenure
Are you currently in the second-half of your home loan repayment journey? Pause and rethink your decision of a balance transfer loan! This is because you must have paid off the interest payable on your housing loan during the initial years of repayment. Opting for a new loan in the form of home loan balance transfer at such a late stage in your loan cycle may end up increasing interest costs.
Hence, it is best to refinance your home loan in the earlier half of the tenure.
Don't Forget the Cost of Refinancing
Opting for a home loan balance transfer is only logical if you save via lower interest rates. But, a balance transfer loan accompanies certain charges such as stamp paper fees, documentation charges, processing fees, etc.
If after calculating, you find out that the cost of refinancing your home loan exceeds the savings you are likely to make through refinancing, it is better to drop the plan of a home loan balance transfer.
Issue Notice to the Existing Lender
Most lenders require that you notify them beforehand of your plans of a home loan balance transfer. To determine your existing lender's clause, carefully go through your loan agreement. Then, issue a prior notice to your current lender as per the clause before you apply for a balance transfer loan with a new lender.
Determine the Right Time for a Balance Transfer
The entire process of a home loan balance transfer can be a bit lengthy. For example, the process of balance transfer may take 10-15 days, and your existing lender may take an additional 10-20 days to handover your property documents to your new lender.
Naturally, you will not be able to receive further disbursements. Thus, you must opt for a balance transfer loan during a period when you do not expect any fresh monetary demands from your builder.
Want to opt for home loan balance transfer? Use home loan balance transfer and top-up calculator to find out your balance transfer amount and total savings now.
---
Interesting related article: "What is  Mortgage?"