Injuries of any kind leave a traumatic impact on your life. However, a traumatic brain injury is the worst because it renders you with both physical and mental disabilities. If you have been in a car accident or any other sort of accident where you suffered from traumatic brain injury (TBI) due to the negligence of the other party, you can file a compensation claim.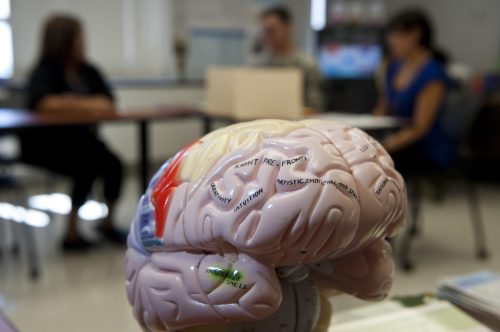 A traumatic brain injury, or TBI, can have a serious outcome. It is critical to retain the assistance of a professional California Traumatic Brain Injury Lawyer to help you navigate complicated legal issues and get you maximum compensation for your losses.
Most people who suffer from a TBI often can't return to their everyday life quickly, especially those with extensive damage to motor functions. 
That's why it's crucial to have an excellent neurologist who can prescribe effective medications and refer you to a reputable physiologist so you can regain your motor functions within the golden period, typically within six months after the brain injury. 
What Is Traumatic Brain Injury?
TBI occurs when the brain suffers damage from abrupt physical and external attacks. Traumatic Brain Injury is a wide term used for many different kinds of injuries that happen to the brain. Brain injuries can be focused on one area of the brain or diffused (occurrence of injury in more than one area). A minor trauma, coma, or even death can occur depending on the stringency of the injury.
Traumatic Brain Injury: What Causes It?
A variety of factors can cause traumatic brain damage. It can happen as a result of:
Slip and fall accident
pedestrian accident
Trucking accident
Bicycle accident
Motorcycle accident, or any motor vehicle accident.
Sports and recreational activities accidents
Accidents in the workplace
These accidents can result from your carelessness or due to someone else's negligence. If you suffer from a traumatic brain injury after a road or workplace accident where the other party is at fault, then you can contact a traumatic brain injury lawyer to file a legal claim.
Effects of Traumatic Brain Injury
Traumatic brain injury can range from mild and treatable to life-long and serious. Effects of brain injury are:
Cognitive deficits
Coma
Confusion
Shortened attention span
Memory problems and amnesia
Problem-solving deficits
Problems with judgment
Inability to understand abstract concepts
Loss of sense of time and space
Decreased awareness of self and others
Inability to accept more than one- or two-step commands at the same time
Motor deficits
Paralysis or weakness
Spasticity (tightening and shortening of the muscles)
Poor balance
Decreased endurance
Inability to plan motor movements
Tremors
Swallowing problems
Poor coordination
Perceptual or sensory deficits
Changes in hearing, vision, taste, smell, and touch
Loss of sensation or heightened sensation of body parts
Left- or right-sided neglect
Difficulty understanding where limbs are about the body
Vision problems, including double vision, lack of visual acuity, or limited range of vision
Communication and language deficits
Difficulty speaking and understanding speech (aphasia)
Difficulty choosing the right words to say (aphasia)
Difficulty reading (alexia) or writing (agraphia)
Difficulty knowing how to perform certain very common actions, like brushing one's teeth (apraxia)
Each person's recovery from TBI varies, as each person's body and brain react differently to treatments and medications. Usually, the longer a patient is in a coma or is unconscious, the more extensive the damage is and the longer it takes for full recovery to happen. 
How to Hire a Traumatic Brain Injury Lawyer
If you or a loved one has experienced a traumatic brain injury due to another's misconduct, you may be entitled to compensation for your pain and suffering. However, getting your well-deserved compensation is not easy, as a brain injury claim requires numerous proofs.
However, having a professional California Traumatic Brain Injury Lawyer makes this process easy and quick. Also, hiring the best lawyer is not about hefty fees. Here's how you can hire the best lawyer for your Traumatic Brain Injury case.
An excellent lawyer specializing in brain injury cases can help you identify the strengths of your case and leverage that. In addition, they'll be able to strategize to give you the best outcome possible. 
Meet More than One Lawyer
If you've had a traumatic brain injury that has changed your life, you'll need an expert lawyer who respects what you're dealing with and knows how to use all available legal and medical resources to help you heal. You must meet more than one lawyer before hiring. Meeting a lawyer will help you make up your mind about whether or not they are good for your case. According to maurydisabilitylaw.com, it is important to choose a traumatic brain injury lawyer who takes the time to listen to your worries, uncertainties, and objectives.
Look For Relevant Expertise
If you want to get the compensation you or your loved one deserves after a traumatic brain injury and obtain the best care, you need to hire an expert traumatic brain injury lawyer. An expert lawyer knows the difficulties you might face in pursuing the case and how to prosecute the case to win compensation.
Even if your lawyer lies, reviews don't. Before hiring any traumatic brain injury lawyer, we suggest you spend time reading the reviews of their former clients. Their reviews could be available on social media, local legal directories, and other websites designed for this purpose, such as FindLaw.
The Final Verdict
Traumatic brain injury can be a lifelong injury that requires constant care. If you or someone you know has suffered any brain injury due to another person's negligence, you're entitled to get compensated for it, and a professional  California Traumatic Brain Injury Lawyer is in that. Get a free consultation now by calling (805) 541-0300.
Suppose you've lost so much from a TBA, like your job and ability to care for the people you love. In that case, it'll affect your physical abilities and may also deteriorate your mental and emotional health. These are things you can't put a price tag on. And it's only just that you receive the rightful compensation. It might be lengthy and arduous, yet you must start somewhere.