If you've been bitten by the travel bug, you probably spend a lot of time thinking about how to stretch your money while traveling. After all, very few people have so much money that they can travel on a whim, without worrying about the cost!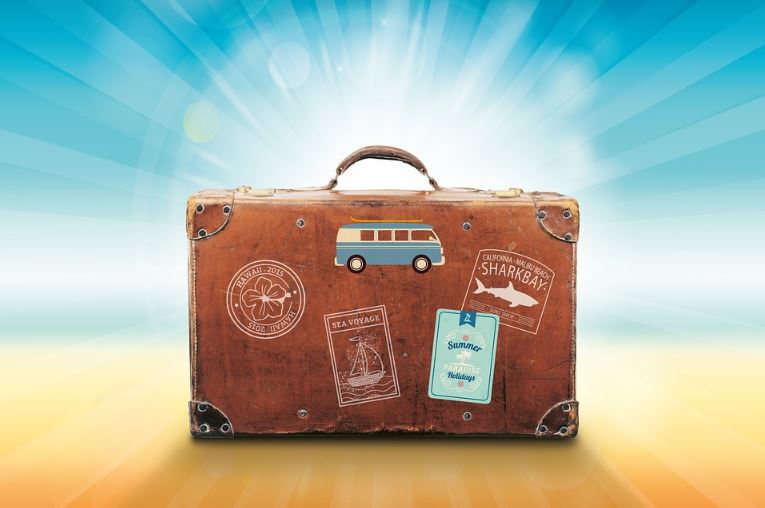 So how exactly can you save on travel? These 6 genius travel hacks are a great place to start:
1. Buy Flight Tickets Online – Check as many travel websites as you can, to find the best deals and prices for flight tickets. This is usually the biggest chunk of any travel budget, so getting the lowest price could save you a lot of money. Along with well-known websites, make sure to also explore deals, discounts and offers on less popular ones.
2. Avoid Hotels for Short Trips – When you're looking for accommodation, especially for short trips, avoid booking hotel rooms. You will find cheaper options at hostels, homestays and Airbnb rentals. If you know people living in the area, ask if they can host you for a few days. The money you save on expensive hotels can be used for better things!
3. Apply for a Travel Loan – When you're itching to travel but money is tight, don't dip into your savings. Instead, use a travel credit card or loan that allows you to spread out the cost over a few months or years. This reduces the strain on your budget, making travel guilt-free. You can get an instant travel loan online or through your bank.
4. Carry Enough Local Currency – If you're using a credit card to pay for meals or purchases while traveling, you will be facing high conversion charges. Convert currency in advance, and make sure you're carrying enough hard cash to see you through your trip. Keep more than you think you might need, since you can always convert it back when you return.
5. Look for Roaming Plans – Ask your mobile service provider about national and international roaming plans and consider getting an international SIM card for travel. Wherever you have Wifi access, use an app for calling and texting. If you're traveling without a good roaming plan, the phone bill at the end of your trip could give you nightmares!
6. Consider Off-Season Travel – One of the best ways to save on travel is picking the right time to do it. Everything from flight tickets and hotels to sightseeing and meals becomes more expensive during the tourist season, so travel off-season if you can. You will save as much as half of your travel cost, and even more if you're flexible with travel dates.
Traveling even within your country can be quite expensive, and it's a lot more so when you travel abroad. Plan it right to save as much as you can, since the more you save, the more trips you can take. Put these smart travel hacks and tips into action today!
Author Bio
Shiv Nanda is a financial analyst who currently lives in Bangalore (refusing to acknowledge the name change) and works with MoneyTap, India's first app-based credit-line. Shiv is a true finance geek, and his friends love that. They always rely on him for advice on their investment choices, budgeting skills, personal financial matters and when they want to get a loan. He has made it his life's mission to help and educate people on various financial topics, so email him your questions at [email protected].