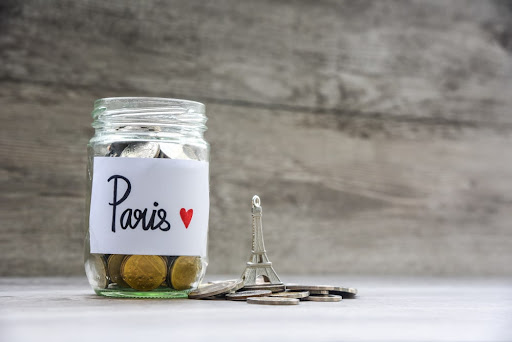 Every individual wants to plan a Paris budget trip because Paris is one of the most expensive cities in France. Paris is the dream destination for all those travelers who want to experience the beauty of this land. Being a popular tourist destination, Paris attracts millions of visitors every year through its grand structure, rich French culture, and astonishing landscapes. 
Budget travel to Paris is one of the challenging tasks to do as a budget traveler. Nowadays, budget traveling is becoming a new trend among all. Well, there is nothing wrong with planning a budget trip to Paris or any other particular destination. There are plenty of best places to visit in Paris under a fixed amount of budget. 
All you need to do is a little bit of research and smart execution. Apart from this, you need to read this blog, where we are providing you with detailed information related to your Paris exploration on a set budget. 
From flight booking to hotel accommodation, all trip-related information will be shared with you in this particular section. So keep reading this blog till the end. 
Best Time to Visit Paris on a Budget
Before visiting Paris, you should know about the best time when you can pay less and enjoy more. It is obvious during peak season, prices of all things including, flights, hotel, transportation, and food are higher. So you need to plan your trip in a non-peak season, which falls in between December and February. 
December to February is the month when Paris experiences harsh cold. Usually, winter is the season when you will find less crowd, heavy snowfall, and the best deal on travel packages. 
Therefore, plan your trip to Paris between December and February to save the maximum amount of money. A Paris budget trip is possible with this trick. 
How to Book Cheap Flight Tickets to Paris? 
It is the main step towards your budget trip to Paris. As we all know, the flight is the best way to reach Paris as it's fast and convenient. Generally, flight tickets to Paris are quite expensive because flights have higher rates than other countries' flights. 
But that doesn't mean you can't travel to Paris on Budget. You just need to follow some points and later you will find how conveniently to get cheap flight ticket options with minimal effort.  
Try to book your flight one or two months in advance. It will help you to save enough money. It is the smart move that will add more bounce to your budget. 

You can also book your ticket during the festive season because many repeated

travel agencies

provide heavy discounts on both local and international flights. 

As a traveler, you can book your flight tickets through some authentic website that usually provides the best deal to their customers. 
With the help of these points, you can save plenty of bucks. Assume the general price of the flight ticket is around $500, but if you book your flight by using these points, you can get your ticket around $200-$250. Just see the difference between $500 and $250. Isn't it a huge difference? 
Best and Affordable Ways to Explore the Tourist Attractions of Paris 
Well, there are countless ways through which you can explore Paris city but using public transport is the best way to explore Paris on a budget. Paris has the world's best public transport system, including buses and trains. All major and minor tourist attractions of Paris are well connected to the public transport network. So without any stress, you can travel from one place to another. 
Public transport is the best way for budget travelers to explore the major cities or attractions of Paris. The Metro is the fastest, easiest and cheapest way to get around Paris. There are sixteen metro lines and around 300 metro stations. With the help of this, you can reach anywhere in Paris you want. 
Five Cheapest Places to Visit in Paris 
For your low-budget Paris trip, we share the name of five places that you can visit free of cost.
Visit the Museum of Modern Art and other museums for free!
Paris has plenty of museums that are known for its heritage and rich collection of sculptures, documents, art, and historical stuff. The museum of modern art, Victor Hugo's House, the Museum of Romantic Life, and many other museums are free for all visitors. The Paris museum pass can be a great alternative if you plan to explore many museums during your stay in Paris. 
Visit the Cathedrals of Paris for free! 
Cathedrals of Paris are public property and open for all people. You do not need to pay any single amount to enter the Cathedrals. All Cathedrals of Paris have astonishing architecture that makes your visit more happening. 
Click a picture with the Eiffel Tower!
A lift to the top of the tower can shake your budget but views from the below can be equally fabulous. Running Southeast of the Eiffel Tower, the grassy Champ de Mars is a perfect picnic spot and the perfect place for clicking photographs with the Eiffel tower. This is absolutely free for the public. You can visit here and enjoy a lovely day by soaking up the sun. 
See the Arch of Triumph without paying any fee
The Arch of Triumph is one of the most stunning structures in Paris. It is best known for its grand architecture. This place is open to all, you can visit this place when you are on a budget trip to Paris. 
 Walk around the streets of Paris! 
Paris has the most happening streets that are always full of happy faces. You will find many live music shows and performances. You can also join them by showing your some dance moves and singing skills. 
Pocket-Friendly Accommodation in Paris 
For a budget traveler, accommodation is a major concern. They want the best comfort at a minimal cost. In this way, opting for homestays or the best hostels in Paris are the cheapest and most practical choices when seeking accommodations in Paris. 
Now we are sharing the name of some hostels or homestays where you can stay for $20-$25 per night;
International Youth Hostel

St Christopher's Inn Canal

St Christopher's Inn Gare du Nord

Vintage Paris Gare du Nord

Plug-Inn Hostel

3 Ducks Hostel 

Le Regent Hostel Montmartre

Enjoy Hostel 

Peace and Love Hostel 
Budget travel to Paris is possible when you are ready to leave your comfort zone. With the above-shared tips and tricks, you can explore Paris on a budget. You just need to follow these tips and plan accordingly. So without worrying about extra expenses, plan your budget trip to Paris with our tips and collect wonderful memories for life long.
---
Interesting Related Article: "How Travel Impacts Mental Health"