There is no doubt that the iPhone helped revolutionize mobile technology because of its design and intuitiveness. What started out as Apple's reinvention of the cellular phone ultimately became the standard for what smartphones should be: a dependable communication tool that can truly help users live and work more conveniently, every day.
Even with so many other smartphones that are now on the market, the iPhone is still the top choice for discerning users who do not want to second-guess the reliability and security of their device. If your target market uses the iPhone, then you need to make sure that you are investing in mobile app development for iOS to create apps that satisfy Apple's standards.
Understanding the latest trends in iOS programming is a good way to get ideas on how you can extend the platform's capabilities and get the most from iPhone app development services. It can also help you identify which trends are relevant to your industry and your target market so that you can integrate them into your app when you update it for 2021. Here are some of the most important trends to take note of:
Customer-centric approach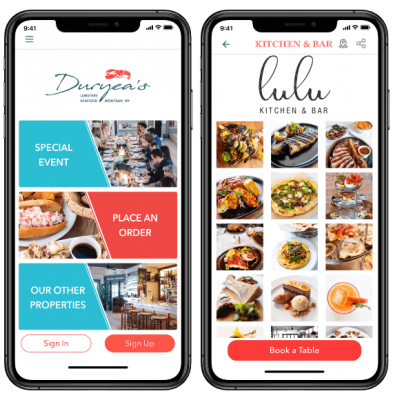 Users demand the best experience now more than ever, read about core aspects and strength of iOS app development and design in the store.ramotion blog. There will be an even greater demand for customer-centric apps with the following features:
Well-designed UX and UI

Attractive design

Reliable and stable workflow

 

Quick access to a service desk

 

Full, reliable data protection

 

Meets user expectations and needs according to the service being utilized
Business Centric Approach
iOS apps are also expected to become better for business use. In 2021, apps will become cheaper to maintain and develop and easier to update. They will also provide secure and quick payments, encourage user retention, and protect against data breaches.
Augmented and Virtual Reality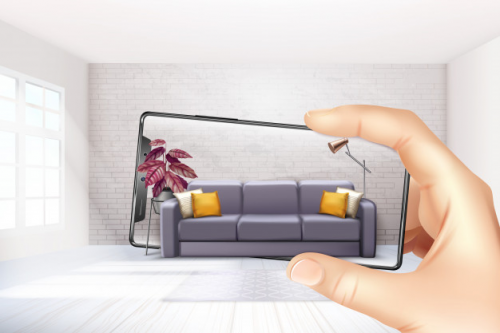 Google and Apple changed mobile app development when they introduced ARCore and ARKit respectively. These technologies increased the demand for AR and VR applications in every industry, including retail, travel, education, and healthcare. By leveraging these technologies, you can provide better user experiences that may help boost your sales.
AR and VR technologies are also helpful in user engagement as they make apps more interactive. Apps can be developed to provide a realistic experience that will truly impress users. Just be sure to work with an iPhone app development services provider that uses ARKit and specializes in apps that provide one-of-a-kind experiences and creative content.
Artificial Intelligence (AI) and Chatbots
Machine learning and AI are expected to advance and become even more relevant in 2021. By integrating AI and chatbots with iOS apps, you can improve user engagement and save money because routine tasks are automated.
Chatbots are also providing a convenient way for businesses to interact with their customers through their mobile phones. Requests and inquiries can be answered quickly to help improve customer experience.
Cloud Integrated iOS Apps
Cloud technology is scalable and flexible, making it more secure and quick to access and store data. These technologies may be integrated with mobile app development to deliver enhanced customer experiences and reduce development costs.
5G
5G is expected to be 100 times faster, with speeds that can reach up to 100 Gbps. It is likely to become the standard in data transmission in 2021 as it uses new radio frequencies. Newer smartphones are also 5G-ready to make them suitable for compute-intensive applications like VR, 4K video streaming, and AR. 5G can be leveraged to create features and designs to boost business performance in various industries.
IoT-Enabled Mobile Apps
There will be more opportunities for the Internet of Things technology in 2021 as more mobile devices come out. IoT is a network of web-connected devices that provide automated control. Smart home technology is expected to grow exponentially and become a leading driver of further advances in IoT and mobile application development.
Beacon Technology
A beacon is a small transmitter that can make it easier to make location-based searches when the mobile device sends Bluetooth signals to other devices. It is crucial for indoor positioning systems, but it has the potential to bring personalized services to users, too. iPhone app development services can use Apple A14 Bionic, Xcode, and Flutter by Google to ensure a reliable and high-quality mobile application for your preferred beacon device to widen your customer base, implement a better product display, or provide clear mapping. It may also help you provide more personalized and targeted offers to potential customers using iOS and Android.
Cloud Storage Development
As cloud-based apps become widely used, so will cloud storage to ensure a secure and more convenient way to access data. Cloud-based iOS apps can automatically backup important files from a user's phone. A mobile app developer can create an app that can direct resource-intensive tasks to the cloud and free up device storage space.
HomePod Mini
The smart speaker by Apple may be small, but it can rival similar products from other brands. HomePod Mini is a more affordable option than the full-size predecessor and it comes with features like an intercom, hands-off functionality, stereo pairing, and the ability to control other HomeKit-connected devices with your voice.
Conclusion
It's more important than ever to invest in iOS mobile app development if you want to make your business relevant to the increasingly digital consumer. Get in touch with Custom Software Lab to get started.
---
Interesting Related Article: "How to Hire iOS Developer for Your Startup"