Trends in website design come and go, as any good website designer and developer will tell you, and what's in one minute could very well be out the door the next. The truth is that website design is a dynamic industry, and this ever-changing and ever-evolving sector makes it seem as if it can be difficult to keep up.
While it's important to keep up with the trends, it's also important to be aware of certain styles and designs that are here to stay. But if you have a good idea of what the trends are for a certain period, you can at least decide whether to make use of them or not, and you can also stay relevant.
If you would like to learn a lot more about the upcoming trends in web design in 2020, here are the best and most significant trends you should watch out for in the coming year.
Many design experts and developers think that 'dark mode' is a trend that will hit big in 2020, and for many good reasons. Dark website backgrounds are emerging more and more as a popular style, as these can make certain elements of the design stand out even more.
The 'dark mode' trend allows a greater ratio of contrast, making a website look bolder and more striking, and it does something good as well: it reduces strain on the eyes. What's more, the 'dark mode' trend fits perfectly with design trends for 2020, such as moody colours and dark themes combined with bright neon as well as cyberpunk styles.
Another key trend you should watch out for in 2020 is the placement of imperfections. These 'imperfections' are simply design elements that look like they are drawn by hand, and they are becoming an increasingly popular choice because they provoke emotion as well as make websites look more 'human'. They add a human element to website design, which is very welcome these days.
Visitors find that these 'imperfections' inject heart and soul into a website, and they couldn't be more pleased. Some examples include icons that are hand-drawn as well as stylised icons, which can show off the brightness and personality of a brand.
Open shapes are a big thing, and so are scratchy and scruffy edges, which are a far cry from the heavily pixilated look seen in flat website designs in recent years.
Three-dimensional elements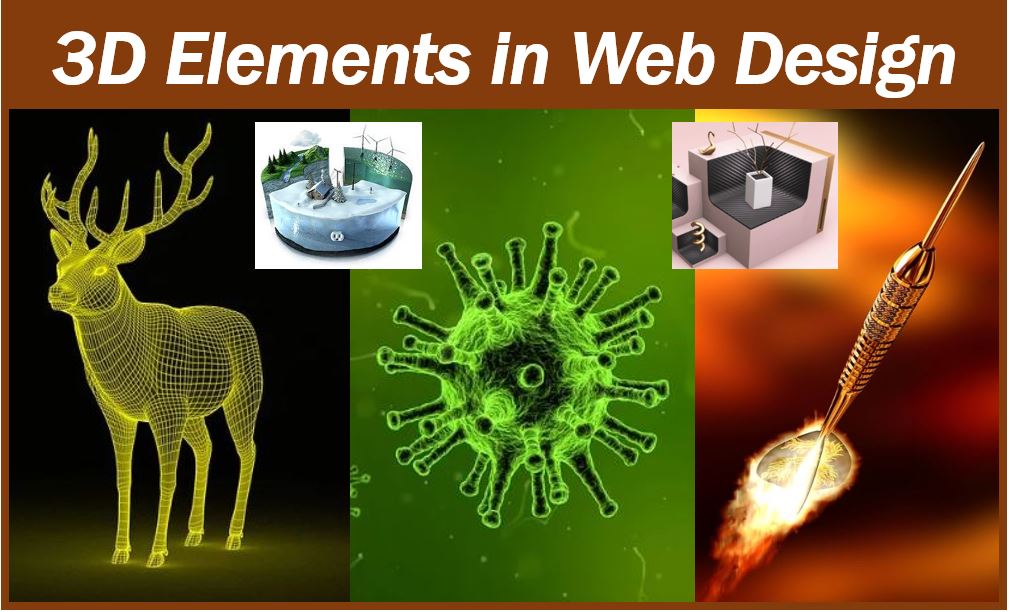 Three-dimensional technology has definitely changed the digital world, but it seems that three-dimensional elements will be seen more in website design in the next year or so as well, as confirmed by premier web design services such as Cotswold Web. These 3D design elements are great at enhancing interaction between a website and its visitors, and this, in turn, helps visitors stay for a longer time too.
Layers, floating design elements, and softer shadows
The floating design element has always been attractive, but it is made even more attractive when combined or mixed with softer shadows as well as layers in a website's design. These design elements serve to give a pseudo-three-dimensional effect to any website, making the website's design a lot more interesting and unique.
Just like 3D technology creates depth, so do layers, floating design elements, and shadows. This effect can not only be used with graphics – you can also make use of it in your photos and text, which makes it even better. You can add depth to your website design with softer shadows and by layering different elements of design on top of each other, and it gets rid of that 'flat' (and dull) look as well.
________________________________________________________
Articles you may find interesting: