Targeted by false and baseless accusations supposedly launched by a fictitious NGO, a Norwegian oil company has been subject to two years worth of attempts to destabilize it and to prevent it from carrying its substantial foreign investments in Tunisia.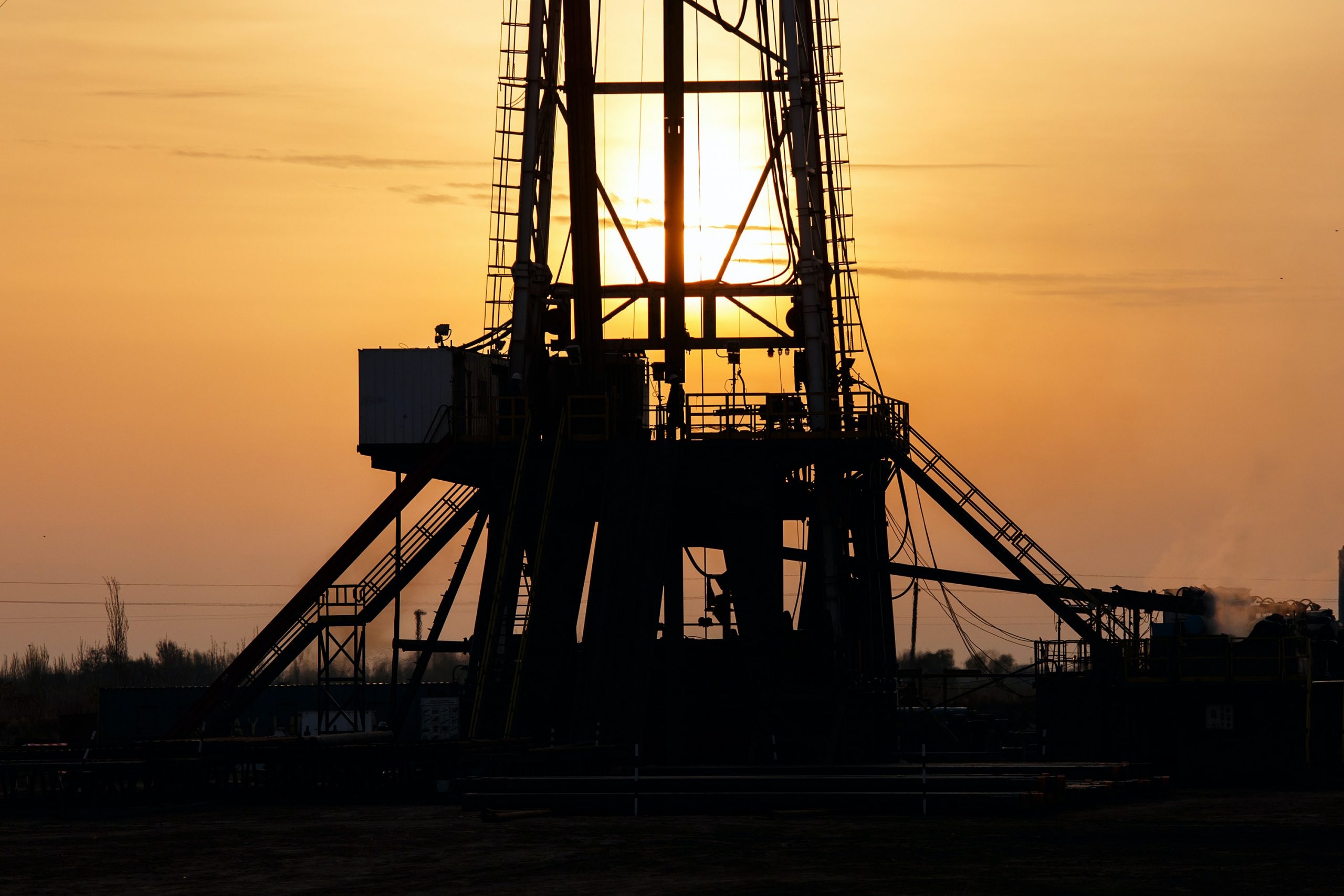 An incredible affair which compromises some of the Tunisian senior officials and members of its political staff and illustrates the extreme deterioration of the business climate in the country which is bloodless and close to "Lebanization".
Founded in 2009, Panoro Energy is an independent oil and gas company, which produces oil in Gabon, Nigeria, and Tunisia. The company is based in London and is listed on the Oslo Stock Exchange. Since 2014, Panoro Energy is chaired by Julian Balkany, a successful French financier who has made a career in the energy sector and owns around 5% of the shares of the company.
In 2018, after a year and a half of looking for an accretive investment opportunity to diversify its assets base, the Norwegian company established a presence in Tunisia through the acquisitions of the companies OMV Tunisia Upstream and DNO Tunisia AS.
Those consecutive M&A transactions were a strategic entry for Panoro Energy, that was already active on the African continent, mainly in Gabon and in Nigeria, which translated into tens of millions of euros of investment in the country. OM Upstream Tunisia's takeover has been the largest deal in the Tunisian oil sector since 2011 and the Arab Spring that dismissed Ben Ali's regime.
In the very closed circle of Tunisian oil players, the arrival of Panoro Energy, which in early 2019 became the 4th most important foreign oil company in the country behind Shell, ENI, and the French minow Perenco, did not go unnoticed. Quite the contrary: for several players active in the country, Panoro's entry created some necessary tension with some competitors.
"Veronga Watch", fake NGO, forgery, and real defamation
To try to keep their privileges as a small and cozy club, some of those competitors have obviously chosen to cross the red line.
In fact, for two years, the Norwegian oil company has been, despite itself, the victim of a smear campaign which seems to follow the of a bad B-movie, and which has successively seen an ambassador dismissed from office for alleged corruption, and a Member of Parliament close to the Islamists already convicted several times for public defamation and slanders,  using the baseless and without merit accusations of a fictitious NGO.
Trouble started for Panoro Energy in July 2018. A few weeks after the announcement of its first acquisition in Tunisia, the country's Ministry of Foreign Affairs received a diplomatic telegram from its ambassador in Paris, Abdelaziz Rassaa.
In the telegram, the diplomat, son of a former minister and of a former petroleum engineer who pursued a career in ETAP, the Tunisian state-owned company y, expressed his suspicion concerning a "large-scale money laundering operation" carried out by the Norwegian firm and the firm's chairman, Julien Balkany.
To prove his point, Abdelaziz Rassaa claims to have obtained confidential information from an NGO named "Veronga Watch" and enclosed to his diplomatic telegram a 5-pages letter supposedly detailing the case.
According to the ambassador, Veronga Watch is based at 18 boulevards de la Madeleine in Paris, in the very chic 8th arrondissement of Paris. The NGO is not only well established: the organization also has a name that evokes the most prestigious NGOs, from Human Rights Watch to Oxfam. The only catch: Veronga Watch has never existed and is pure fraud and forgery.
The alleged NGO is not registered in the national directory of French NGOs. The letter that was supposed to provide irrefutable proof of the laundering money operation, which is also riddled with factual errors, is not even signed.
Without mentioning that the deceitful and dishonest correspond had an address which also appeared to be fictitious, which a simple online factual check using the Yellow Pages or Google Maps, accessible in a few clicks, would have been enough to demonstrate.
Abdelaziz Rassaa, manipulated, or the manipulator ?
Was Abdelaziz Rassaa deceived or did he knowingly seek to manipulate his  Minister by using or forging a document to create troubles for Panoro Energy? From whom did he first get this fake document, or on whose behalf did he use it? The ambassador will never have to explain this to his Government.
At the end of 2019, Abdelaziz Rassaa was indeed dismissed with immediate effect by the President of Tunisia his Excellency Kais Saied, after being accused of alleged corruption within the Tunisian embassy in Paris by his accountant, who notably accused him of having falsified several invoices in the course of his duties.
The former diplomat is not, however, quit and will likely have to answer for his unlawful actions before the French courts who have decided to summon him further to a thorough police investigation.
After this failed attempt to destabilize Panoro, the case could have ended there. However a couple of months later, in March 2019, it experienced a new turn. In a post published on his public Facebook page, Tunisian MP Yassine Ayari echoes these false and groundless accusations against Panoro Energy.
A false letter relayed by a polemical MP, already convicted several times for public defamation
As a former blogger, the MP  that was elected in the constituency of Tunisians for the north of France is used to invectives and slip-ups. His close relationships and alignment to radical Islamists and his self-evident sympathy for Daesh – he did not hesitate to have his picture taken with the Al Qaeda flag in December 2017, has earned him a dodgy reputation throughout Europe.
Yassine Ayari has also already been convicted of defamation in 2016 after he posted on social media a false document accusing Tunisian human rights activist Hamma Hammami of having received a luxury car as a gift from the United Arab Emirates.
This conviction does not seem to have prompted Yassine Ayari to make more careful use of his sources and to carry some fact-checking. Because to support his accusations against Panoro Energy, the deputy claims to have been alerted in turn by… Veronga Watch, the false NGO  allegedly based in Paris, whose fictitious character had however already been exposed.
Despite the mounting evidence showing the document's fallacious nature, Yassine Ayari refuses to budge and uses forgery in publishing it. It was his turn to be prosecuted for public defamation by the French courts, he refuses to answer for his unsubstantiated accusations and to explain the reasons which prompted him in the first place to relay this fake news.
The MP  is trying to distract the attention from the substance of the case and now claims to be the victim of the attempts of intimidation to prevent him from carrying out his duty as an MP without however admitting to having relayed false and slanderous information in the first place on the social media.
Why Yassine Ayari did not do his homework by checking the veracity of his sources and the documents he published? By blindness, to have a scoop, by cynicism, or for some other less acceptable reasons?
Since the French justice decided to take up the case, several members of the Tunisian political class, in which radical Islamists exert a preponderant influence, have decided to vow their supports to Yassine Ayari.
As a former member of Parliament Ennadha, an Islamist party close to the Muslim Brotherhood, Ahmed Mechergui, is said to have called the former blogger who was already convicted of defamation, to express the solidarity of the presidency of Parliament, of which he is the chief of staff.
Despite this outcry, the police investigation is expected to run its normal course and to confirm the attempt to destabilize the Norwegian oil company. The involvement of senior Tunisian officials and possibly prominent members of the country's political figures in this smear campaign demonstrates the scale of the scandal that will no doubt arise.
In a country that has struggled to find a future for itself since 2011 and to attract foreign investors, while suffering great economic and social difficulties, the Veronga Watch case illustrates in any case the disintegration of part of the country's elites and the deterioration of the business climate in Tunisia.