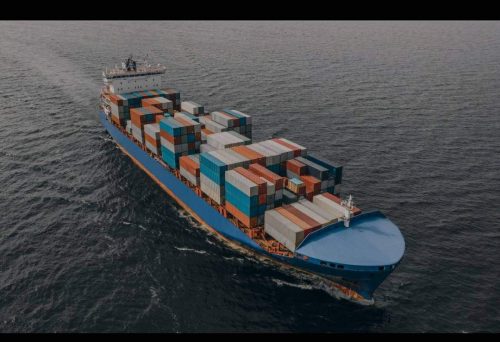 There's a lot more to shipping than packaging a product, putting it on a truck, boat, or plane, and delivering it to your customer's warehouse. You need to consider, in detail, how your product should be shipped, right down to the way the box and/or container is strapped. You also need to consider the many changes that are occurring in the massive global industry.
For instance, were you aware that polypropylene strapping, a "state-of-the-art woven polyester cord," is now expected to outperform the use of traditional steel straps in the 21st century? With this important detail in mind, what further expectations and trends can we expect from the shipping industry going forward in 2022?
According to a new report, between space and equipment issues, spiking rates, and other unexpected events like the new China COVID-19 lockdown, 2021 and 2022 will likely go down as two of the most challenging if not troubling shipping years on record. Say the experts, if you simply survived the 2021 supply chain crisis, that alone is considered a success.
In 2021 and continuing into 2022, freight rates have skyrocketed for two main reasons. The first is the "relentless demand" by American consumers. Naturally, the second reason is the limited ability of shipping companies to match the demand. With 2021 having been one of the worst shipping years ever, logistic teams find themselves looking for new solutions to bring things up to speed in 2022.
But it hasn't been easy. Here's why.
High Freight Rates
Nearly halfway into 2022 and there remain many unknown variables in the shipping industry which makes it difficult to predict freight levels even on a daily basis. However, based on current backlogs, carrier order books, and the growing expectations from some of the world's major importers, experts believe that the freight market taken as a whole could gain strength going into the second half of 2022.
But even if the market conditions happen to dramatically improve, the war in Ukraine comes to an end, and China eases the new lockdowns, increased carrier disciple for controlling the space is here to stay "by means of blank sailing." This is said to have worked out well for carriers in pre-pandemic years, but nowadays there are only a few major players left in the shipping game. That's an indication of how choppy the situation on the sea lanes has been.
Contract Negotiations
The experts attest that lots of carriers are turning toward attempting to sign longer terms with BCOs (Beneficial Cargo Owners). 2022 has already seen this becoming a more common shipping practice especially when it comes to bigger, more major importers. This guarantees carriers have more space and more "peace of mind."
Some carriers are offering contracts for as long as three years. One-year contracts are on the table, but only for the highest rates. Two-year contracts come with lower rates and three years, the lowest. But shipping experts say that signing longer contracts might not be the right option for importers in the long run with a more stable market anticipated for 2023 and beyond.
Controlling Inventory
As expected, many importers are taking what are said to be "extreme measures" to ensure that their warehouses are fully supplied to meet ever-increasing demands. The days of ordering from China and receiving shipments to a Long Beach warehouse within three weeks are history.
In order to better manage the severe drop in ocean shipping dependability, importers are attempting to ship earlier than they are used to. They are also choosing to eliminate goods that have become very expensive. This frees cargo space for items that sell better and that also saves on warehouse space which is said to be getting scarce in 2022.
Making Freight and Supply Chain Solutions More Centralized
Because of the recent supply chain chaos, professionals are said to be spending less time with vendors. The average importer is dealing with different parries on behalf of their shipments from overseas, customs clearance, last-mile delivery, and drayage at the terminal.
Because of this, there is a spiking demand for companies that offer the most services "under one umbrella" which can save a lot of precious time for importers who'd rather be focusing on different areas of their business.
With rapidly rising oil prices and low carbon mandates, 2022 and 2023 will see carriers needing to manage increased expectations when it comes to the environmental impact of their business. Increased profits may make them the center of attention not only in the industry but also in the general public. This will put pressure on carriers to make better, "greener" decisions now and in the future in this ever-turbulent market.
---
Interesting Related Article: "How has Coronavirus impacted the shipping industry & affected the freight charges globally?"