You can't expect your business to grow without investing in a compelling marketing strategy, but that's easier said than done if you're not familiar with market trends. While TV commercials have previously been a go-to means to promote businesses, some of these old-fashioned methods are nearly obsolete now.
Instead of expecting your targeted demographic to come across your service, you're going to have to find prospective customers and convince them of your brand. Without further ado, check out these turn-key marketing solutions that can rapidly create a presence for any business, no matter how stagnant your current sales may be. 
Social Media 
The first step you should take works on your social media presence, seeing as all demographics of all ages use these platforms. If you're still new in business, you might want to hire a social media specialist that can help you market your brand. A social media marketing plan should include sponsored ads on different platforms, along with a team that is ready to respond to any inquiries made by potential customers.
Social media should never be used solely as a means to advertise your services. It will be your gateway to communicating with your audience directly, and thus your customer service quality will be under scrutiny when you first launch your brand. You can also try sharing engaging content, which will encourage potential customers to inquire about your brand. If you sell merchandise, you can set up the option of selling products directly through your social media pages to attract more customers.
Booth Rentals 
While the internet has made everything more convenient and easily taken care of at the press of a button, many consumers still prefer brick-and-mortar options, such as mall booths and exhibits. If you're not sure where to start, it's as easy as finding rentals in your local mall or shopping center.
You'll need a staff member to hand out flyers and explain your service to potential customers. If your exhibit looks interesting enough, you'll find prospective clients flowing to you without having to make the first approach.
On the other hand, if your business is relatively new, it's best to rent a booth rather than purchase it to test out its effectiveness in marketing the kind of business that you run. That said, even if customers don't particularly come up to your desk, the booth itself will have your brand name plastered, which will make your service more familiar in the industry.
Influencers 
If you don't have the time to wait for your social media platforms to organically gain popularity and attract followers, you can have someone else take care of that for you. Instead of purchasing likes and followers, it's always advised to hire an influencer with a wide following to market your brand or service for you.
Depending on the popularity of the influencer, expect this marketing plan to cost you a hefty penny, but it is well worth it seeing as you'll notice an increase in sales and popularity almost immediately after the influencer in question announces that they use your brand. In some cases, social media icons may require trying out your service before they can recommend it to their audience.
Content Marketing 
One of the most effective ways to market your business is through your own content. Your business should have a user-friendly website with engaging content, which will attract visitors searching for the services that you offer. On the other hand, you can also pay other blogs with a wide audience to recommend your brand.
Email Marketing 
Although a traditional marketing method, email advertising is still effective when done right. While previously, these emails would be automatically sent to the recipient's spam folder, newer methods that incorporate compelling marketing campaigns and offers can boost the sales of your business.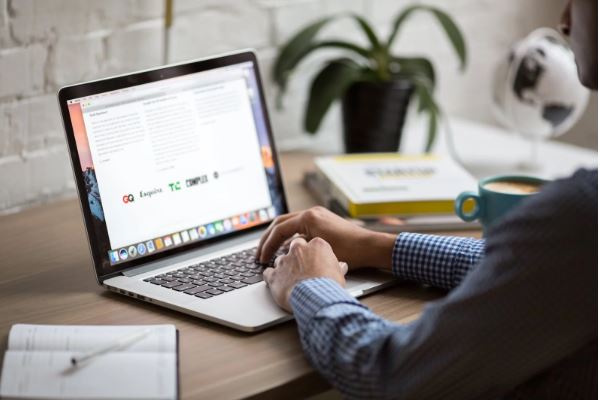 Your email should be succinct and to the point, with as few words as possible, but with a visually appealing format that highlights your business's edge or current offer. The email should include a link that redirects the visitor to your website so they can book or purchase your service or product directly through your platform.
Business owners need to keep themselves up-to-date with the latest modern trends to incorporate them into their marketing strategies. No matter what demographic you're targeting, you'll want to invest in social media sponsored ads, or hire influencers to advertise your product or service. On the other hand, some consumers respond better to brick-and-mortar marketing strategies, such as mall booths. You'll also want to supplement these plans with some old-fashioned methods, including email and content marketing.
_____________________________________________________
Interesting related article: "What is Digital Marketing?"
Video – What is Online Marketing?