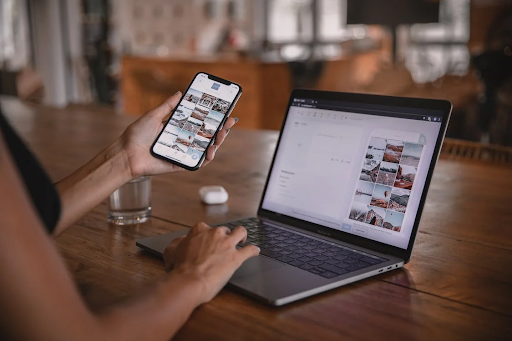 If you have a passion, an interest, or a certain level of experience in a craft, industry, or hobby, then starting a blog can be a tremendous way to not only share what you know about it but also connect with a community of like-minded people. However, if you start getting a decent readership, you might also begin to think about the potential to start making some money from it. Here, we're going to look at some of the ways that you can take blogging more seriously, turning it into a career rather than just a hobby. Here, we're going to look at some of the steps you should be taking to make that transformation.
Find (and stick) to your niches
When you're simply blogging for the sake of putting out what you want, then you can get a little looser with the kinds of content that you put out there and the overall appeal that you have to your readers. However, while you should always write the things that interest you and that you want to write in, it can be a great idea to identify some of your most popular post formats and think about making them a niche. Even if you publish other things, sticking within your niches fairly easily can help you make a formula out of your blog's biggest successes that you can stick to as time goes on.
Know how to find value in your posts
Regardless of what you're posting, you have to start really paying attention to why people would want to read that post in the first place. The best way to do that is to ask yourself what is the value of the post. Does it have informational value? Is it newsworthy? Is it insightful? Is it entertaining? Does it provide conversation? Find the value of each post that you put out, as shown here at Social Media Today. Ensure that the value of the post is made its primary purpose, too. Don't obfuscate it, don't take too long to get to it, lead with it, and, if there's room to do so, expand on it with further detail after.
Post to schedule
One of the things about developing a real, recurring audience for your blog (which you're going to need if you want to be able to make a living off of it) is to be consistent. Posting to a schedule, regardless of how regular it is, can create a sense of reliability that your readers are going to appreciate and will give them a reason to check back every so often. If you're just posting whenever you want, then don't be surprised if readers stop regularly checking for new posts.
Create a workflow
Posting to a schedule can be tricky, so you should be writing content from scratch every single time. Create a content timeline, starting with the idea phase, narrowing it down to which ideas are best or most relevant, and then have a research phase, and then finally a writing and editing stage. Make sure that you have at least one post in every phase of the timeline to create a workflow so that you always have content ideas that are coming up and ready to publish.
Know how to market it
As well as writing great content and putting it out there regularly, you have to make sure that you're able to get it out into the world as well. Building a community is one of the single best ways to do that. Finding the right social media channels to disseminate your posts is the beginning but you should be doing more than posting links to your content. You should be engaging with your crowd, commenting on and sharing posts that are relevant to what you cover, and starting conversations. Some of these conversations can go on to feed your own posts, too.
Work out your monetization model
When you have a decent readership and consistently high engagement stats, you have the potential to start making real money. But you have to understand how to monetize your posts, to begin with. Sites like Blogging Guide can help you navigate the world of monetizing your blog. From advertising to sponsorships to affiliate marketing, even down to selling your own premium content or building things like a Patreon for people to support you directly, there are a lot of different monetization strategies. Do your research to work out which works best for your blog and audience.
Build your credibility
You might have all the credibility in the world to your own audience. However, your audience alone might not be enough to sustain a career in writing and being an influencer in your given field. You need to look at how to build your personal brand. This might mean publishing books, it might mean writing for other publications beyond your own blog, and it may mean taking a more active role in participating in things like industry/sector events and live conventions. You need to graduate from the title of being a "blogger" and become known as a person of authority in the field that you're writing in.
Don't produce content for your blog alone
If you're only writing on blogs, you could be missing some easy engagement. You can convert your blog content into things like social media infographics, YouTube videos, and even podcast talking material. Start building your presence beyond the blog alone. Those who find they enjoy your content in one form may go on to look for it in other forms, as well. What's more, you can find ways to monetize your other methods of engaging with your audience, as well, for maximum profit potential. You can't be a one-trick pony in today's digital age.
Turning blogging into a career isn't easy, nor should it ever be your only revenue stream. But hopefully, the tips above help you make the best of the expertise and audience you've started to build.
---
You may be interested in: Why reviews are a relevant factor for customer communication