Imports place an enormously crucial role in the United States economy and the lives of ordinary Americans. If you are already importing into the U.S. or contemplating entering the global import arena, following the economy, mainly import statistics, can be an invaluable source of information for your business success.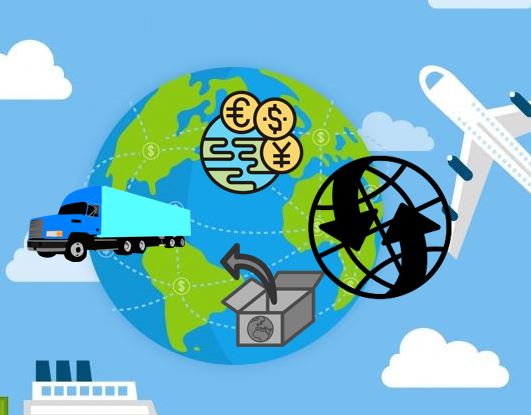 Benefits of stats
Keeping track of U.S. trade statistics has many benefits. For instance, if you are venturing into importing and not yet sure what to import, stats can help you know which of the many imported goods are most in-demand and boost competitors' success. This knowledge can also help you monitor those competitors.
Another benefit is finding high-quality suppliers and potential buyers. How? By checking which countries are supplying the highest volume and variety of products to the U.S. In other words, which country of origin is importers' biggest supplier? Knowing this helps you identify a potential market of local buyers. Discover your niche by understanding which products are in demand.
Keeping your finger on the pulse is an intelligent way to gather actionable insights into the trends of your product, helping you steer your business in the right direction. Stats on trends point you to new emerging markets, markets showing signs of recovery. On the other hand, if your market shows negative numbers in imports, you can change direction, diversify your global sourcing, or create a plan of action to be prepared for a lower ROI.
Key current statistics
Let's take a snapshot view of current U.S. trade statistics. Statista, a leading provider of market and consumer data, recently published the following statistic:
In 2020, the total value of U.S. imports of goods and services reached 2.81 trillion U.S. dollars.
The comparative size of imports has grown from about 10 percent of GDP in the early 1990s to 14.6 percent in 2019.
The balance of the foreign trade of goods and services in the fourth quarter of 2020 amounted to a deficit of 199.99 billion U.S. dollars. Year-on-year (Q4 2019), the deficit was 129.76 billion U.S. dollars.
In 2018, the leading commodity group of all goods imported was agricultural products at about 6.9 percent.
In 2019, about 23.9 percent of the primary commercial services imported were travel services. Although travel services are provided outside the U.S., it is considered an imported foreign service since it is paid for and spent by Americans. Despite the cultural and geographic diversity of the U.S., global travel experiences are one service that can never be produced locally.
China and the U.S.
In 2020, China was the top trading partner of the U.S. based on import value reaching 435.4 billion U.S. dollars. In 2019, of the top 25 U.S. import commodity categories from China were computers with a total value of 42.55 billion U.S. dollars.
In 2020, China, Mexico, Canada, Japan, and Germany rounded out the top trading five partners.
However, imports of goods from China dropped by roughly 3.59 percent compared to 2019, when they dropped 16.2%. In 2018 imports had increased by 6.73%.
There are several reasons why a country will import a good or service rather than produce it locally. The leading economic theory is that when countries can trade, they will create products with a comparative advantage. Alternatively, certain cultural products may be unavailable in the country, or the country does not have a suitable climate for a specific product.
U.S. imports are a huge industry, and many businesses rely on them for survival. eezyimport helps importers save time and money throughout the import process. Contact us to discover how you can be competitive and thriving in the U.S. import trade.
---
Interesting Related Article: "Importing Anything From Another Country? Here Are The Stages You Should Know"