The media world is shifting towards a more personalized viewing experience, which is leading to new emerging technologies. These technologies are much faster and agile in nature than their predecessors. Heightened consumer expectations have led to the adoption of HD (high definition) media technologies.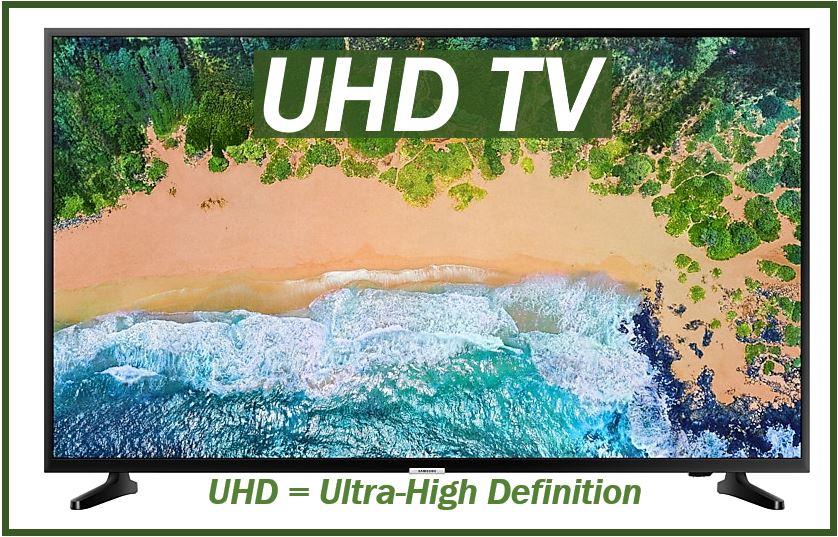 Basically, there are three main dimensions to today's consumer expectations; those are:
immersive viewing capabilities,
agility, and
control over content.
Consumers want to get as close to the action on the screen as possible, which only HD immersive picture quality can provide.
Countries around the world are increasingly shifting to broadcasting digital signals rather than a mix of analog and digital. However, now is the right moment when HD TV is giving way to a much more advanced UHD (ultra high definition) TV.
Aiming for 4k & 8k viewing experience
The main motto of UHD media is to create a viewing experience where the lines between reality and television are blurred. Although the concept was pioneered by Japan Broadcasting, the same is being worked upon by many countries across the world now.
In today's world, UHD TV includes the 4K UHD & 8K UHD viewing experience, with an aspect ratio of whooping 16:9. 4k resolution is basically horizontal display resolution of 4000 pixels approximately, whereas 8k depicts a width of about 8000 pixels. Any media broadcast on these high end technological platforms will make the viewer wonder whether what they are looking at is reality or television.
Such is the importance of this technology, that in 2015 a forum was created – the UHD Forum – to bring under one roof the total video production ecosystem, which would bring about interoperability and accelerate technology absorption.
UHD is also known as Super Hi Vision, a term which was used in Japan, looking at the awesomeness of the technology. Now, it is a fact that human visual stimulus has very little ability to distinguish between different resolutions, which are already small enough. For most of the home viewing distance, HD resolution is the threshold of clear viewing. Beyond critical viewing distance, even upgrading it to 4K resolution will not make much of a difference, except if reduction of spatial aliasing is carried out.
This is where UHD TV comes into play, with its super advanced features, like image enhancement on top of pixel density.  For UHD media, dynamic range and color schemes are enhanced to a great extent. This resolves the difference between impact saturation and contrast, to a great extent, leading to an improved 4KTV viewing.
UHD TV provides the advanced Rec 2020 color space, which delivers an enhanced dynamic range and higher frame rates. All this is done without having to increase the 4k resolution, which means higher quality without the burden of higher bandwidth.
Devices covered by UHD
UHD churns out the crispest image, due to its very high pixel count, allowing OEMs to make bigger display screens, without compromising the picture quality. UHD technology can be used in every type of screens like tablets, smart phones, TV, etc. It is a fact that the screens used for UHD are same as HD resolutions; the only difference is that they retain their "mother glass" size. Media organizations around the world are looking to opt for the latest 6k resolution with 360 degree live media.
This technology is ideal for broadcasting high intensity live events, using the latest virtualized software for advanced encoding process. The same can also be deployed in a cloud platform and can be received through a mobile based application.
It is also very important for organizations to have the capability to protect high value, premium UHD content. Therefore, advanced level of encryption is necessary, which will improve the entitlement features along with providing forensic watermarks.
Advanced control and conditional access management is necessary to prevent unauthorized streaming of UHD content, from the primary distributer to secondary broadcasters. Some of the other advanced security measures required to run UHD smoothly are:
Remote entitlements receivers are tuned to avoid any unwanted satellite sun outages, along with any forces channel selection errors. This will avoid problems like automated blackout and over the air software downloads.
Requirement of advanced reporting system for added operation visibility.
Ability to deter and detect any piracy attempt of high value content.
The UHD security solution should have the ability to work on IP, satellite, etc., to support open industry based standards.