In the UK bingo industry, entertainment venues are getting ready for what is expected to be a surge of players seeking entertainment to let their hair down after a year of lockdown.
Presently, this game niche is being held up by online UK Bingo sites, but it won't be long before bingo bars and bingo halls are open for business once again. Many of them are already putting fliers out there and online ads, as they prepare for the reopening of bingo halls on 17 May. Having an official reopening date makes all the difference, but the date itself causes some issues with future revenue figures for real-even bingo stats.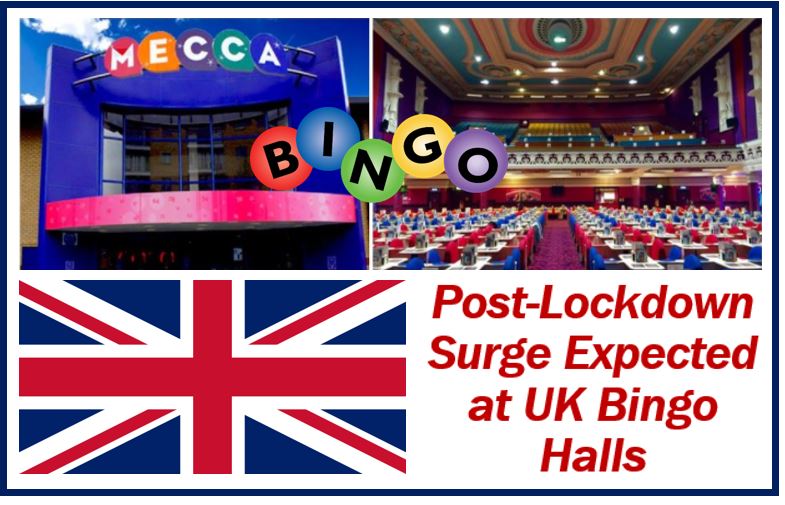 UK Bingo Sites See Players Through the Pandemic!
With lockdowns in place, most avid bingo players flocked to the many UK bingo sites while at home, which is a scenario we saw across all iGaming trends. From themed bingo cards, jackpot bingo prizes, and Slingo style slot bingo games, the online bingo scene continued to thrive and even prospered from the increase in internet traffic caused by people staying at home.
If we look closely at UK Bingo online revenue, according to the UKGC iGaming stats which is where online bingo industry insights derive, Britain's 2019/2020 revenue stats show that UK bingo sites brought in a magnanimous £500 million+, while 2020/2021 will surely see this sector touching on the £600-£700 million+ marker. Whether the stats will even out for 2021/2022 revenue as people return to live bingo halls and real-event bingo bars remains to be seen.
UK Bingo Halls Should Prepare for a Gold Rush!
If we look at the current UK gambling stats and forecast how the UK's reopening of bingo halls will go in terms of 'number of players' and 'revenue', bingo halls may find themselves recording record daily, weekly, and monthly revenues.
According to one report, in December 2020 alone, the UK's Gross Gambling Yield (GGY) for all gambling in the UK was £614 million, which is a rise of 30.5%. A large portion of this growth is from the real-event sector where retail betting increased 53%. In short, with live sports back online, there was a replica of the 1848 US gold rush in the online sports betting sector as citizens made up for lost time.
If these figures are anything to go by, then the same 'gold rush' situations are likely to happen when bingo halls reopen on 17 May.
And, if you have any doubts about this prediction, then think about this; when the UK Bingo industry was in full swing with no lockdown or COVID-19 interference, the UK revenue period 2019/2020 recorded £910 million in revenue from main stage real-event bingo halls (£551 million), mechanised bingo machines (£346 million), and prize bingo competitions (£13 million) where the value of the prize was recorded as a revenue figure!
UK Bingo played in offline environments in the 2019/2020 took in a higher revenue than online bingo. As such, it is inevitable that come mid-May, this industry will boom!
Brick & Mortar Bingo Revenue Set to Make a Comeback in 2022
2020/2021 revenue for bingo halls is a writeoff. Due to long closures, we can certainly expect that £910 million figure to drop by at least 70% to 80%. While 2021/2022 we will see the figures jump back, but they will be missing 40 days of revenue out of 365 due to the 17 May opening day! The new tax year begins on 7th April 2021, and Bingo halls open 40 days after this date.
Despite the welcome news of UK bingo halls reopening in mid-May, we will not see 'actual' figures from the real-event bingo industry until 2022/2023 stats come up.
The 40 days missing revenue may be made up from the above mentioned 'gold rush' period, while all we can do is use the law of averages to predict the income for the lost 40 days. Therefore, a 100% accurate growth or retraction figure to see where the real-event bingo market stands versus previous years will not be until we see the 2022/2023 revenue reports!
---
Interesting related article: "What are Games of Chance?"