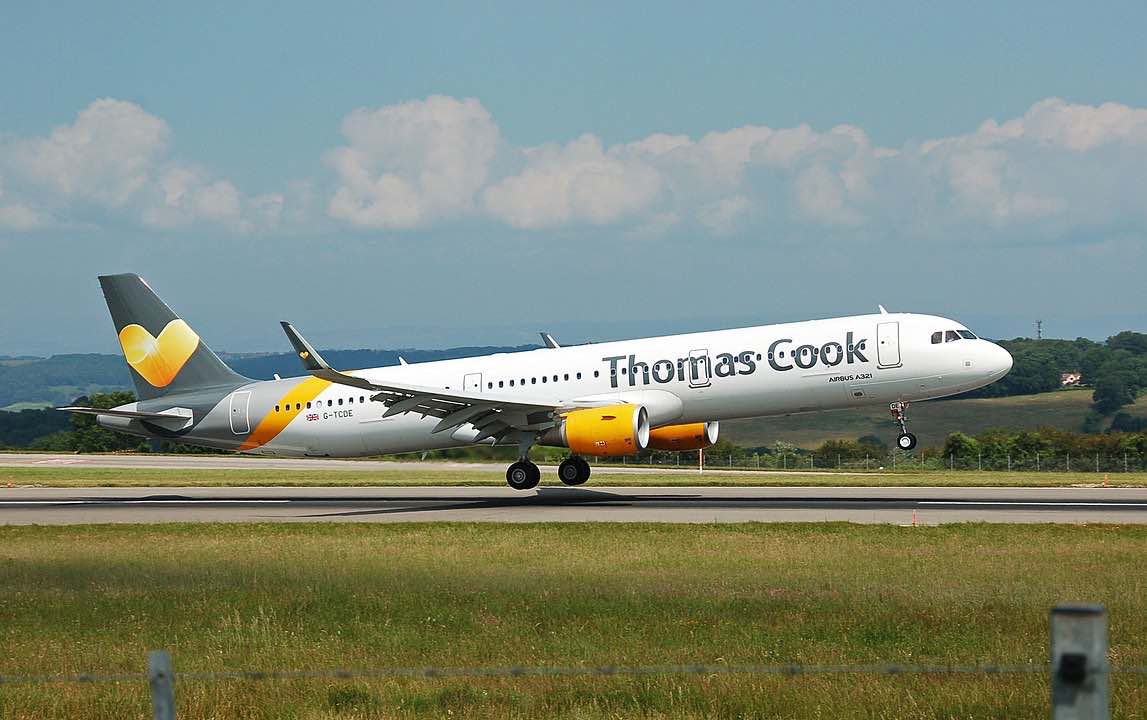 Thomas Cook, pioneer of the package holiday concept, is on the brink of collapse. Last minute rescue talks on Sunday reportedly failed, leaving 150,000 UK holidaymakers stranded overseas and putting around 9,000 British jobs at risk.
The company reportedly failed to secure the £200m lifeline it needed to stay afloat.
According to a Sky News report, a source familiar with the matter said the company's creditors and the government are anticipating an announcement on Monday that the company had ceased trading.
Insolvency practitioners are expected to be appointed in the early hours of Monday unless there is a last-minute miracle, the source said.
It is understood that accounting firm KPMG will handle the administration or liquidation of Thomas Cook's UK tour operating division, while AlixPartners is expected to oversee the insolvency of the group's airlines.
The UK government has already said it would fly holidaymakers back to the UK in the event of a collapse. However, a state bailout, in which the government provides financial resources to a business, is unlikely.
Dominic Raab, the UK foreign secretary, said on Sunday that the government had contingency plans in place for passengers overseas to return home.
"We would wait to see and hope that [Thomas Cook] can continue but in any event, as you would expect, we've got the contingency planning in place to make sure that in any worst-case scenario we can support all those who might otherwise be stranded," Raab told the BBC.
Brief breakdown of what's happened to Thomas Cook this year
In April, the travel group hired the restructuring specialist Alix Partners to help devise cost restructuring plans to help cut its £1.6 billion debt.
A month later, the firm announced it had secured £300 million of emergency funding from its banks and also announced a loss of £1.5 billion for the first half of its financial year – £1.1 billion of the loss attributable to goodwill write-downs.
In June, Thomas Cook said it was in talks with the Chinese company Fosun International over a potential sale of its tour operator business. The following month the company announced that Fosun would acquire 75% of its firm's tour business and 25% of its airline for £450 million.
However, in mid-September the group said it was "in last minute negotiations" with bondholders to give the Fosun takeover the green light. Days later, the firm asked the UK government to fund a £200 million gap in its finances to prevent it from collapsing.