We all are aware of the ongoing war between Ukraine and Russia. It has been more than 20 days and the situation is getting worst every single day. Russia has already taken control of many cities in Ukraine. It is still firing dangerous missiles into Ukraine to take control of the pending cities as well. One recent firing has led to the destruction of an aircraft repair plant. This is not just leading to property loss, it is also leading to financial and life loss. This is weakening Ukraine in all ways. Here you can check the important steps to safeguard your crypto wallet.
Ukraine needs help in all forms possible. This country is trying to get financial support from all parts of the world. In continuation of this, they have recently launched a website for cryptocurrency donations. This announcement has been made by Mykhailo Fedorov, the Vice Prime Minister of Ukraine.
The official announcement by Vice Prime Minister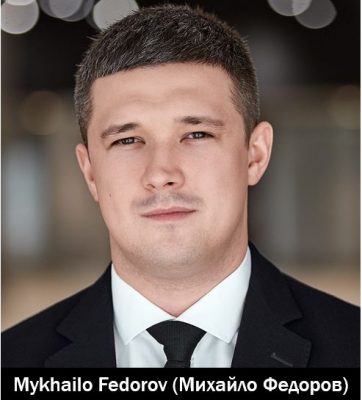 The Vice Prime Minister of Ukraine, Mr. Mykhailo Fedorov has made an announcement on 15th March regarding the launch of the website for cryptocurrency donations. He made this announcement from his official Twitter account.
The Ukraine Minister has taken this step in collaboration with FTX, a cryptocurrency exchange platform, Everstake, and the Ministry of Digital Transformation of Ukraine. FTX plays a very vital role in converting the cryptocurrencies into fiat currency and then depositing this converted currency into the National Bank of Ukraine. Everstake is based in Ukraine and they came forward to provide an opportunity for the crypto community to show their help for Ukraine. It is a tough time for Ukraine and it surely needs help in all ways possible.
The official website for the donations is donate.thedigital.gov.ua and they named this website "Aid For Ukraine".
This is a wonderful initiative by the government of Ukraine, FTX, and Everstake.
Where will all the cryptocurrency donations go?
Too much effort is being put into collecting funds for this war-affected country, Ukraine. But where will all the donations go? This is a question for many donors. All the funds that are collected in the form of cryptocurrencies or any other form are used for Ukrainians only.
Some lives are in danger, and many adults and children are in the hospitals in a very critical stage. These donations will help provide medical help to the affected people of Ukraine.
Not just the civilians, even the Armed forces of Ukraine need help. Some part of the donations will be used for the armed forces of Ukraine. They are fighting hard for safeguarding their country and it is very important to protect them so that they will be able to save the country in a better way.
How to make the donations?
Once you visit the website given above, you will be able to see a lot of information for making donations. There will be crypto addresses and also bank details. With the help of these details, you will be able to make donations. All the donations will reach the accounts of the government of Ukraine. If you wish to make donations in the form of cryptocurrencies, then this website is accepting Bitcoin, Ethereum, Tether, Polkadot, Dogecoin, Monero, and Solana.
Not just in the form of cryptocurrencies, donations can be done in the form of fiat currencies as well. EUR, USD, CAD, AUD, and GBP currencies are accepted at the moment on this website.
This is happening for the first time that a public financing entity and cryptocurrency platform are collaborating with each other and collecting donations in the form of cryptocurrencies. It is a piece of good news for those who wish to make their donations in the form of cryptocurrencies.
Along with civilians and armed forces, these funds will also be invested in the recovery of digital infrastructure and cyber security. It will help in offering an extra layer of security and account migration as well. They will also be used for the purchase of special equipment.
As soon as the website was launched, donations started flowing it. More funds will be collected in the future. Hope all the funds are useful for the people of Ukraine as they require some support from the world.
---
Interesting related article: