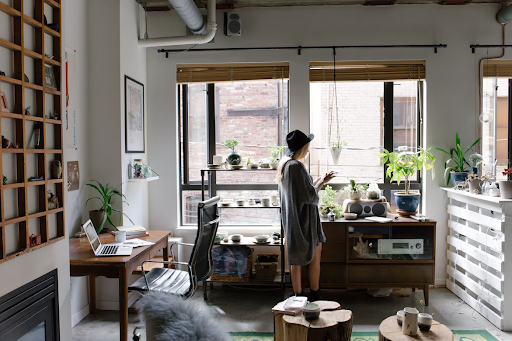 Creating your dream home and lifestyle involves more than just selecting the right property; it's about designing a space that reflects your personality and supports your daily activities. From house and land packages to fostering a healthy lifestyle, this ultimate guide will help you create the perfect home and life you've always envisioned.
Plan Your Ideal Home Layout
Before you begin your home search or design process, envision your ideal home layout. Consider factors such as the number of bedrooms, the size of the living areas, and the need for a home office or outdoor space. Some companies can offer an easy way to find a property that meets your criteria while giving you the freedom to customize the design. Check that option too. 
Prioritize Functionality and Aesthetics
Your dream home should be a balance between functionality and aesthetics. Consider storage solutions, traffic flow, and the purpose of each room. Focus on creating a cohesive design that combines your personal style with practical elements.
Invest in Quality Furniture and Décor
Quality furniture and decor can transform your living space and create a comfortable, inviting atmosphere. Invest in timeless pieces that will last for years, and don't be afraid to mix and match styles to create a unique and personal look.
Create an Outdoor Oasis
Your outdoor space should be an extension of your home, providing a place for relaxation and entertainment. Landscape your garden, create cozy seating areas, or even install a swimming pool to enjoy with family and friends.
Foster a Healthy Lifestyle
A well-balanced life includes maintaining your physical and mental well-being. Consider incorporating a home gym, yoga studio, or a designated meditation space into your home design. Enroll in a swim school to improve your swimming skills, maintain fitness, and make the most of your pool.
Embrace Smart Home Technology
Smart home technology can enhance your lifestyle by providing convenience, security, and energy efficiency. Integrate smart lighting, climate control, security systems, and home automation to create a seamless living experience.
Focus on Sustainability
Incorporating eco-friendly features and practices in your home can reduce your environmental impact and lower utility costs. Consider installing solar panels, using energy-efficient appliances, or choosing sustainable materials for your construction and decor.
Customize Your Home for Your Needs
Your dream home should cater to your unique needs and preferences. Whether you require a disability-friendly design, pet-friendly spaces, or a multi-generational layout, don't be afraid to customize your home to suit your lifestyle.
Build a Supportive Community
Creating your dream lifestyle extends beyond your home's walls. Engage with your local community, participate in neighbourhood events, and build connections with your neighbours to foster a sense of belonging and support.
Plan for the Future
As your life evolves, your needs and preferences may change. Plan your dream home with flexibility and adaptability in mind, ensuring that your living space can accommodate your future needs.
Conclusion
Creating your dream home and lifestyle is an exciting and rewarding journey. By considering factors such as house and land packages and designing a space that reflects your unique needs and preferences, you can build a home that truly supports your ideal way of living. Keep these tips in mind as you embark on the path to creating the perfect home and life for you and your family.
---
Interesting Related Article: "Top 5 Home Design Trends 2023"