The choice you make on the front door material plays a major role in the appeal of your home from the outside. Wood and steel are common types of front door materials used on front doors, but fiberglass doors are currently gaining popularity over time.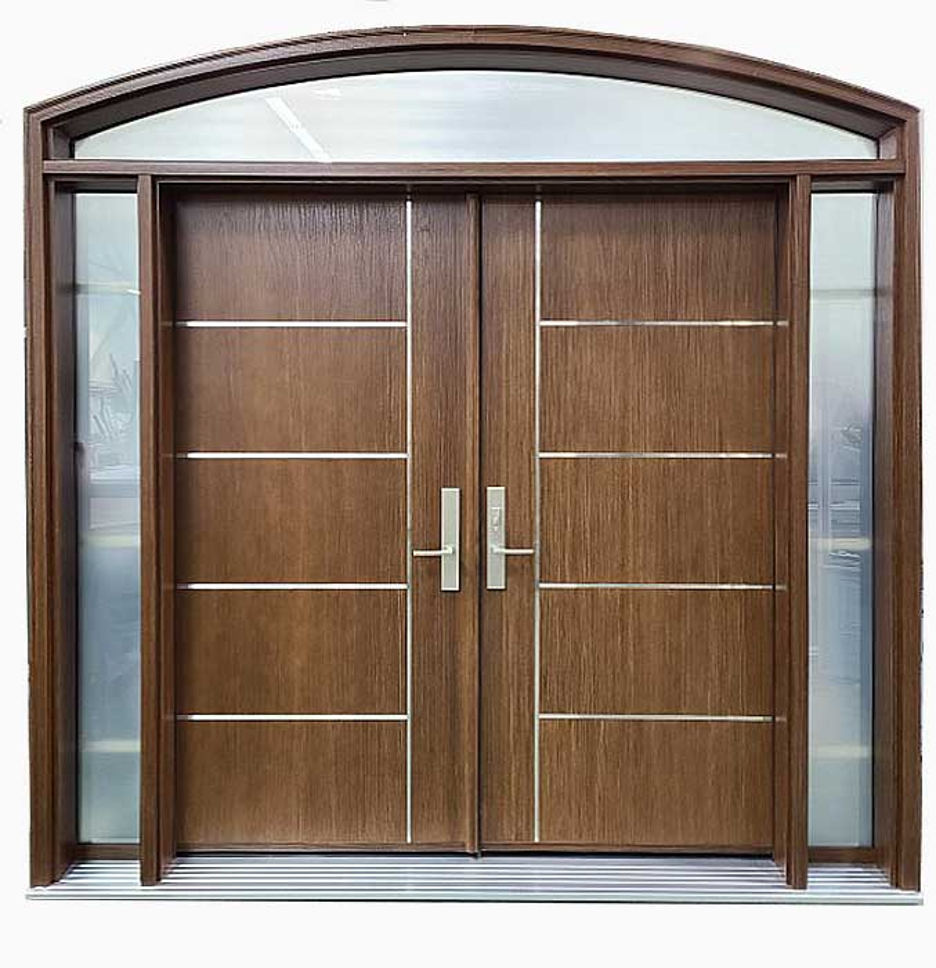 Fiberglass front doors will give you the appeal you are looking for in your entry doors, and at the same time, they are easy to maintain. See this link to understand more about fiberglass doors.
Fiberglass Meaning
It is an installation material that is known for how strong it is. Fiberglass is a strong material consisting of fiber and fabric, which are very strong when combined. Due to its strength, fiberglass is also very durable.
Using many glass fibers gives a very strong finish on whatever object is being constructed, be it a door or anything else. To create fiberglass, several fibers are combined and later flattened to form a one-layer fabric.
Fiberglass material can be customized and molded to create any shape and object, including fiberglass front doors.
Components Of Fiberglass Front Doors
As the name suggests, the major material in fiberglass doors is fiberglass. The typical components of fiberglass front doors are stiles made of composite or wood, an out layer consisting of skin molded from fiberglass, an interior foam insulation, and the door's rails made of composite or wood.
Advantages Of Installing Fiberglass Doors
The main objective of any kind of door is security and good appeal. Fiberglass front doors are durable. They are the most kind of durable doors in the doors market today.
The doors are known to handle harsh weather conditions if your home is in areas experiencing harsh climates. Unlike wooden doors, they don't shrink and expand if subjected to harsh weather such as extreme sun or moisture.
Fiberglass front doors have an appealing look. They will offer you the front door appeal you are looking for. Fiberglass doors look beautiful, and they are modern at the same time. They will add sophistication to your personality from their look.
With fiberglass front doors, you can get them in any design. This is because fiberglass material can be molded into any shape of your preference. You only have to inform the professional about the fiberglass design you are looking for.
Fiberglass doors are also very strong. They have the highest rating on security features because fiberglass is a very strong material. With fiberglass front doors, you can install other security features of your choice, such as door knobs and security locks, to protect your home from burglary.
Installation And Warranty Features
Fiberglass doors come with strong installation features. This means that they protect your home from outside features that are not required. With the installation properties of fiberglass doors, there are no air leaks, and the heat from the inside does not leak to the outside, meaning that there are reduced energy bills that could be used on heating.
Most companies that create fiberglass front doors sell them with a warranty. This is to mean that they are damaged within a period specified in the warrant from unpredictable causes. You will be able to get a new fiberglass front door at no cost or get a refund of your money.
A warranty for your fiberglass front doors will give you peace of mind because you are confident you can be issued with replacement or repair upon damage from minor causes.
Possible Disadvantages Of Fiberglass Doors
Certainly, everything that has advantages comes with its disadvantages too. This applies to fiberglass doors too. The first limitation is that fiberglass front doors are expensive compared to other doors like wooden doors. As a result of the quality of the door and the process it takes to make fiberglass doors, the price of selling it automatically becomes high.
The sizing of a fiberglass door is also fit. If it does not fit the section left for the door in your house, you cannot have it trimmed to fit the same way you would with a wooden door.
---
Interesting Related Article: "How Construction Industry Insiders are Dealing with Higher Upfront Costs"