Unemployed patients could benefit significantly if health care organizations helped them find a job, a new study found. Researchers at the Centre for Urban Health Solutions of St. Michael's Hospital carried out a study on unemployed patients. They focused specifically on how health care organizations could help them get back into work.
Dr. Andrew Pinto and colleagues wrote about their study and findings in the journal Annals of Family Medicine (citation below).
Dr. Pinto is a family physician and researcher at The Upstream Lab at the Centre for Urban Health Solutions (C-UHS). He is also an assistant professor at the Department of Family and Community Medicine and the Dalla Lana School of Public Health at the University of Toronto.
"Employment status is a key social determinant of health or a social aspect that impacts our well-being. Our goal with this research was to look at how health care settings can assist patients with gaining employment, and which strategies work best."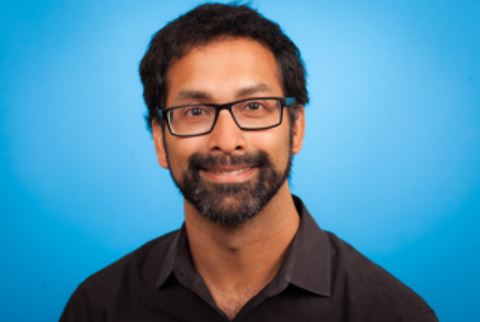 Helping unemployed patients – key features
The researchers conducted a systematic review of studies of interventions within health care settings. These interventions aimed to help unemployed patients find work.
The team wanted to identify the key features of interventions. Specifically, interventions in which health care organizations supported unemployed patients find a job.
They gathered and analyzed data from eighty-eight studies that met their study's criteria.
According to the literature, most interventions were successful. The average gain in any type of job with a health care organization's support was 51%.
Successful interventions – key factors
Regarding interventions that were successful in finding unemployed patients jobs, the authors identified five key factors that were common.
Multidisciplinary intervention teams
The successful interventions included multidisciplinary intervention teams. In other words, the teams consisted of both employment specialists and health-care workers. There was open communication among all team members and their patients.
These teams, the authors wrote, were more likely to meet the employment needs of unemployed patients.
A wide range of services for patients
A wide range of services was offered to patients. This wide range subsequently made both patients and health care organizations more successful in their search for a job.
Services included a job search, expert advice, and education and training. Services also included peer mentorship, feedback, as well as networking.
One-on-one services
The health care organizations tailored the interventions to the preferences, skills, and education of the unemployed patients. They also tailored them according to patients' experience. These interventions had the greatest impact.
Comprehensive view of social needs
The most successful interventions took a holistic approach to addressing other social determinants of health, such as for example, housing.
Teams that liaised with employers
Intervention teams that liaised with employers were more successful in finding unemployed patients jobs.
With clear communication between employers and the intervention team, it was more likely they would meet specific needs. Accommodating for disabilities, for example, are needs that all parties must address.
Dr. Pinto said:
"We recognize that these interventions may not be possible for all organizations. Our study can assist with the design of successful employment interventions that are realistic."
"Certain team-based primary care organizations have the opportunity to develop a pathway for patients dealing with unemployment."
This work informed a pilot study at St. Michael's through which patients with precarious employment at the St. Michael's Family Health Team received intervention and employment support. Dr. Pinto and colleagues are currently in the process of analyzing this data.
Health care or healthcare?
Both forms are correct – in other words, you can write 'healthcare' or 'health care.'
In the United States and Canada, most people write the term as two words – 'health care.'
In the UK and most of the rest of the world, on the other hand, people write it as one word – 'healthcare.'
Citation
"Employment Interventions in Health Settings: A Systematic Review and Synthesis," Andrew D. Pinto, MD, CCFP, FRCPC, MSc, Nadha Hassen, MPH, and Amy Craig-Neil, MSc. Annals of Family Medicine, September/October 2018, vol. 16, no. 5 447-460. DOI: 10.1370/afm.2286.