Why is Holidaykeepers the next AirBnB but better?
Holidaykeepers have been part of the vacation rental market for quite some time now, bringing guests a wide variety of vacation homes in the Poconos. The company has a good number of reviews from guests, who've used the platform for more than a simple getaway. Their experiences have been mixed, but for most, it has been positive, and many have decided to use this platform for another stay. 
How true are the reviews?
The reviews can be quite a mixed bag. Some guests have been delighted with their stay with easy bookings, part payment options, luxury homes, and state-of-the-art amenities. Others, however, have been disheartened by the high prices and the noise and disturbances brought by the homes being close to recreational spots. 
What's attracting vacationers to try Holidaykeepers?
One of the features that get guests on-board is the user-friendly booking system. The website provides multiple features, with the type of homes, amenities, and the type of booking to go forward with. This kind of flexibility for guests allows them to make their decisions without a second thought. Many guests, too, have exclaimed this in their reviews for the ease of access with recommendations for travelers on their next visit to the Poconos. 
How are the homes better compared to other platforms?
Another aspect of this platform is the quality of homes given to the guests. Vacation homes have become a favorite of many. Multiple reviews have praised the high end-amenities and luxurious furnishings, giving the vacationers a proper experience. The kitchen has been a center of attraction in this part, offering a fully-equipped kitchen to dine-and-dash, whenever they want.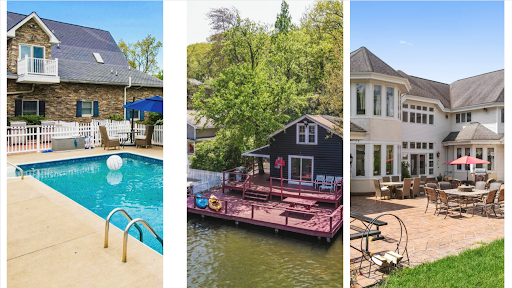 What else do they offer?
On top of that Holidaykeepers is offering its own set of experiences, exclusive to the guests giving a taste of what Poconos is all about, so this would be a great learning and adventuring experience for people here for the first time. Close to a lot of adventure and exploratory spots, the vacationers never miss out on the fun.
However, there have been concerns as well. One of the main ones is the noise from the recreational spots located near some of the homes. Some guests found it difficult to unwind due to the noise from nearby attractions, such as ski resorts and water parks, especially during the peak travel season.
Is it worth the price?
Holidaykeepers isn't the ideal platform and neither is it something to miss out on if you're in the Poconos. It depends on what you're looking for, if you fancy saving up to spend on your tour and exploration, this might not be a right fit, however, if you're looking for a home that covers every necessity for the holiday, you're at the right place.