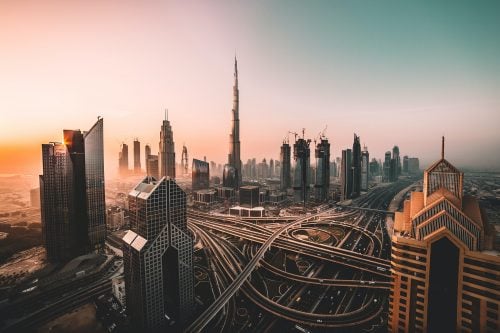 Dubai, the playground of the rich and famous, is renowned for its extravagant lifestyle and rich experiences. Among the myriad of luxurious offerings, one occasion stands out as genuinely unforgettable: renting a yacht. Dubai's stunning coastline, crystal-clear waters, and breathtaking skyline provide the perfect backdrop for indulging in a lavish yacht adventure. Whether you're a resident or a visitor, renting a yacht in Dubai is an excellent way to immerse yourself in the city's glamour and create memories that will last a lifetime.
The Allure of Yacht Experiences in Dubai
Dubai is synonymous with luxury, and a yacht experience in this city takes luxury to new heights. Imagine cruising along the pristine waters of the Arabian Gulf, surrounded by the architectural marvels of Dubai's skyline. The iconic Burj Khalifa, the sail-shaped Burj Al Arab, and the stunning Palm Jumeirah all add to the allure of the yacht experience, creating a backdrop that is nothing short of extraordinary. As you sail through the azure waters, you'll feel like a VIP, enjoying Dubai's finest amenities and breathtaking views.
Why Rent a Yacht in Dubai?
Renting a yacht in Dubai allows you to embrace the lavish lifestyle and explore the city from a unique perspective. Here are some compelling reasons to consider renting a yacht for your next adventure.
Luxury and Comfort: You can expect the utmost luxury and comfort when renting a yacht. Yachts in Dubai have state-of-the-art facilities, including spacious deck areas, luxurious cabins, gourmet dining options, and even jacuzzis. You'll be pampered by a professional crew dedicated to impeccable service and meeting your needs.
Unparalleled Views: Dubai's skyline is a sight to behold, and experiencing it from the deck of a yacht is truly magical. As you sail along the coastline, you'll be treated to breathtaking views of the city's iconic landmarks and architectural wonders. Whether the towering Burj Khalifa or the stunning Atlantis, every moment on the yacht offers a photo-worthy opportunity.
Customized Itineraries: Renting a yacht allows you to tailor your itinerary according to your preferences. Whether you want to relax on secluded beaches, explore hidden coves, or enjoy water sports activities, the choice is yours. You can work with the yacht charter company to create a bespoke experience that caters to your interests and desires.
Privacy and Exclusivity: One of the most significant advantages of renting a yacht is its privacy and exclusivity. You can escape the crowds and enjoy intimate moments with your loved ones in a secluded setting. Whether you're planning a romantic date, a family gathering, or a celebration with friends, a private yacht rental ensures a personalized experience that is truly unforgettable.
Professional Crew and Services: When renting a yacht in Dubai, you'll have a professional crew. From experienced captains to skilled chefs and attentive staff, the crew members are there to make your experience seamless and enjoyable. They will take care of all the details, allowing you to relax and soak up the luxury.
Choosing the Perfect Yacht Rental
When it comes to choosing a Yacht Rental in Dubai, there are a few factors to consider:
Yacht Size and Capacity: Determine the size of the yacht based on the number of people joining your adventure. Dubai offers a range of yachts, from intimate vessels for couples to spacious yachts capable of accommodating larger groups.
Amenities and Facilities: Consider the amenities and facilities offered by the yacht. Ensure that it provides the necessary comforts and entertainment options to enhance your experiences, such as onboard dining areas, water toys, and audio-visual systems.
Budget: Set a budget for your yacht rental and explore the options that fit within your financial range. Remember that the rental cost may vary depending on the size of the yacht, the duration of the rental, and the additional services requested.
Reviews and Recommendations: Read reviews and seek recommendations from trusted sources to ensure that the yacht charter company has a good reputation for quality service and customer satisfaction.
Opportunity to indulge in the ultimate luxury adventure
Renting a yacht in Dubai offers an unrivaled opportunity to relinquish the ultimate luxury adventure. Whether you're seeking a romantic escape, a family celebration, or a unique way to explore Dubai's iconic landmarks, a yacht rental promises an unforgettable experience. With privacy, luxury, and breathtaking views, you'll create memories that will last a lifetime. So, why wait? Go all in and set out on a remarkable yacht experience in Dubai.
Unforgettable Yacht Rental Services in Dubai: Catering to Your Desires with a Diverse Fleet and Impeccable Customer Satisfaction
At the yacht-renting company in Dubai, pride is taken in providing exceptional yacht rental services that cater to the needs and desires of clients. With a diverse fleet of luxurious yachts, various options are offered for different preferences and group sizes. The yachts available are meticulously maintained, ensuring a safe and comfortable experience on the water. 
Renting a yacht guarantees a commitment to customer satisfaction, as every detail is taken care of, from personalized itineraries to exceptional onboard amenities. The professional crew members are experienced and dedicated to impeccable service, ensuring passengers' seamless and enjoyable yacht experience. Whether it's a private celebration, a corporate event, or a leisurely cruise, the yacht-renting company in Dubai is here to create unforgettable memories that will last a lifetime.
Understanding the Cost of Renting a Yacht in Dubai: Factors, Ranges, and Tips for Finding the Best Value
The cost of renting a yacht in Dubai can vary depending on factors such as yacht size, rental duration, and additional services requested. Costs ordinarily range from a couple hundred to a few thousand dollars each hour. Researching and comparing different rental options is advisable to find the best value for your budget.
Make Your Event Unforgettable: Rent a Yacht in Dubai for Private Parties and Celebrations
Yes, yachts in Dubai are available for private events and parties. Whether it's a birthday celebration, a corporate gathering, or a special occasion, renting a yacht provides a unique and memorable venue for your event.
Tailor Your Dream Yacht Experience: Customize Your Itinerary When Renting a Yacht in Dubai
Absolutely! When you lease a yacht in Dubai, you can tweak your schedule. Whether you want to visit specific destinations, engage in watersports activities, or relax and enjoy the scenery, you can work with the yacht charter company to create a personalized experience.
Expertly-Staffed Yachts in Dubai: Enjoy a Seamless and Luxurious Experience with Professional Crew Members
Yes, all rented yachts in Dubai come with professional crews. The crew members are experienced and trained to provide exceptional service, ensuring a smooth and enjoyable yacht experience for all passengers.
---
Interesting Related Article: "Dubai A City Filled With Fun and Joys"