Although the U.S. unemployment rate has fallen sharply since the Great Recession, wage stagnation has made it difficult for many Americans to keep up with the rising costs of day-to-day life. Paying the mortgage, bills, and tuition isn't as easy for single-income households, but you can explore unique ways to supplement your income.
By applying your skills or learning a new trade, you can bring home more money to reduce your financial burden, improve your quality of living, or plan your next exciting vacation.
Try Direct Selling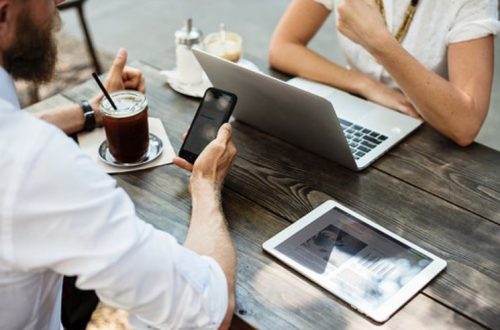 Direct selling is a traditional approach to supplemental income, allowing you to sell products from a company directly to consumers without a brick-and-mortar or retail location. By cutting out the middleman, you get a larger share of the profits, while the parent company can supply a quality product at a better price thanks to reduced overhead.
Unfortunately, some direct-selling companies have been accused of running a pyramid scheme, which undermines and devalues the concept of direct selling. However, not all direct-selling companies operate under this method.
For example, Amway is a company that's been in the direct sales business since 1959. In less than 60 years, Amway has paid more than $58 billion in bonuses to its Independent Business Owners for selling skincare products, cosmetics, dietary supplements, cleaning products, and home air treatment systems.
If you have no sales experience, don't fret. Amway has 24/7 support services, training modules, and other information to turn you into a motivated seller. By applying your hunger for success with quality products, working with Amway can provide a steady supplemental income.
Enter the Sharing Economy
Over the past decade, the sharing economy has become one of the most popular ways for people to supplement their incomes. Using a peer-to-peer platform such as a website or an app, you can offer your services to other individuals for a price, with the owner of the app or website taking a small percentage of your earnings.
Examples of sharing economy companies include Uber, Lyft, TaskRabbit, Airbnb, Rover, and more. Depending on your assets, skills, and interests, these apps can allow you to make some extra cash without much effort. If you have an extra room in your house and live in a high-demand area, you can rent space for cash.
Uber and Lyft allow you to play chauffeur or cab driver when you have extra time, while users on TaskRabbit or Rover will pay you to do odd jobs or walk dogs. With the sheer number of sharing economy companies, you're sure to find the ideal niche to add money to your bank account.
Sell Unwanted Items
If you have a room full of used or unwanted items, don't automatically assume that they are destined for donations or the trash. Sometimes, you may find a few gems that can fetch a profit. Memorabilia, vintage items, instruments, and jewelry are all valuable, coveted goods, and if you aren't desperate for cash, you can get a higher price for your efforts through the right medium.
Online websites and apps such as eBay, Letgo, Craigslist, and OfferUp provide a sales forum for your goods, with some allowing you to conduct a sale for a small fee or absolutely free. You can also take the pawnshop route, but be aware that you won't get a fair price.
Before you pitch old records, furniture, baseball cards, or any other clutter, you may find that it's worth posting a few of your items. At the least, you may be able to secure a few dollars here or there from items you thought were worthless.
Do Some Drop-shipping
Drop-shipping has become one of the quickest and easiest ways to produce secondary household income. You enter into an agreement with a manufacturer to sell its products online. Unlike traditional retail businesses, however, you don't hold, stock, or touch any of the inventory. Instead, you act solely as a broker between buyer and seller. This arrangement keeps your overhead and investment to a minimum, while still generating money and potential growth.
Regardless of which method you choose to supplement your income, you'll find that it's every bit as rewarding as your day job.