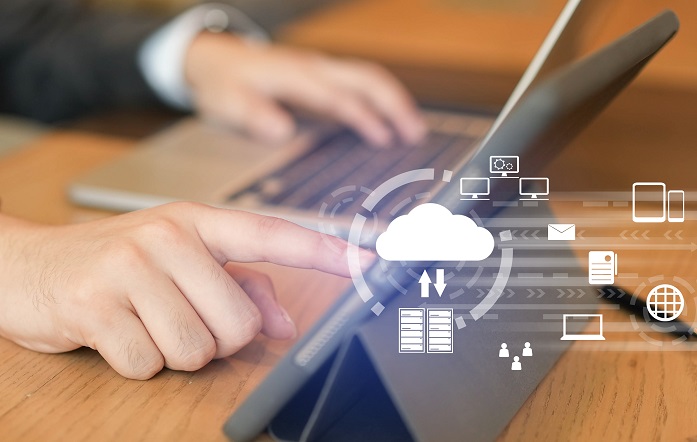 In today's digital world and highly competitive market, businesses are constantly looking for innovative solutions that helps in enhancing their efficiency, productivity, and customer experience. One such widely adopted revolutionary model is – Software as a Service (SaaS). 
According to the report, global SaaS market has increased from £23 billion in 2015 to almost £131 billion by 2022. SaaS empowers SMEs to compete with larger firms. 
What is SaaS?
SaaS is a cloud based software delivery model. It allows users to access applications over the internet without the need of physical installation.
Unlike traditional software that requires local installation and maintenance, it operates on subscription-based model. It's easy to use and flexible, allowing user to access the application from anywhere, anytime. 
Difference between SaaS, Infrastructure as a Service (IaaS) and Platform as a Service (PaaS): 
| | | | |
| --- | --- | --- | --- |
| | SaaS | IaaS | PaaS |
| Service Type | Software Application | Infrastructure (Virtualized Resources) | Platform (Runtime Environment) |
| Deployment | Fully hosted and managed by provider | User manages applications and data | User manages applications, data, and runtime environment |
| Maintenance | Managed by the provider | Shared responsibility (Provider manages infrastructure) | Shared responsibility (Provider manages runtime environment) |
| Development Effort | Minimal development effort required | More development effort required | Reduced development effort required |
| Examples | Google Workspace, Salesforce | Amazon Web Services (AWS), Microsoft Azure | Google App Engine, Heroku |
9 Main Benefits of SaaS: 
Reduced Time

– Software as a service applications can be used immediately after signing up, significantly reducing installation and configuration time. Businesses can rapidly adopt and benefit from the software without delay, providing them a competitive edge.

Low Installation Cost

– A significant upfront investment in hardware and licences is often required for traditional software. The subscription-based model of SaaS eliminates this concern and reduces cost significantly. This empowers businesses, especially start-ups and SMEs to get access of cutting-edge software at cheaper rates.

Accessibility

– Applications are accessible from any Internet enabled device so that users can work remotely, cooperate and be flexible. This availability, even across geographic boundaries, will foster productivity and ensure seamless communication between teams.

Scalability and Integration

– In order to accommodate evolving business needs, SaaS solutions can be rapidly scaled up. You can easily add other users or features to the subscription as your organisation grows. Additionally, SaaS applications often come with APIs that facilitate integration with other business tools, promoting data flow and process automation.

New Releases (Upgrades)

– Automatic updates and upgrades are available for users of SaaS. Providers constantly improve their product range, ensuring that users have access to the latest features and security improvements at all times without being inconvenienced by manual updates.

Collaboration

– The use of SaaS product promotes cooperation between different stakeholders, such as employees, clients and partners. Shared access to real-time data and centralized communication platforms enhance teamwork and lead to more informed decision-making.

Cybersecurity

– SaaS providers are investing significantly in top quality security measures to ensure that their clients' data is protected. They use state of the art encryption, firewalls and regular security audits in order to ease business's cybersecurity burden.

Traditional Backup and Data Recovery vs. SaaS SLA

– SaaS providers typically offer robust backup and data recovery options, ensuring data is safe from accidental loss or system failures. SaaS service level agreements (SLA) offers guaranteed uptime and responsiveness, which is crucial for any business operations.

Easy to Use and Perform Proof-of-Concepts

– SaaS applications are designed to be user-friendly. It's easy to navigate interface and user-guide allows employees to adapt it quickly. In addition, the SaaS providers often provide businesses with free trials or proofs of concept options in order to assess their software before committing.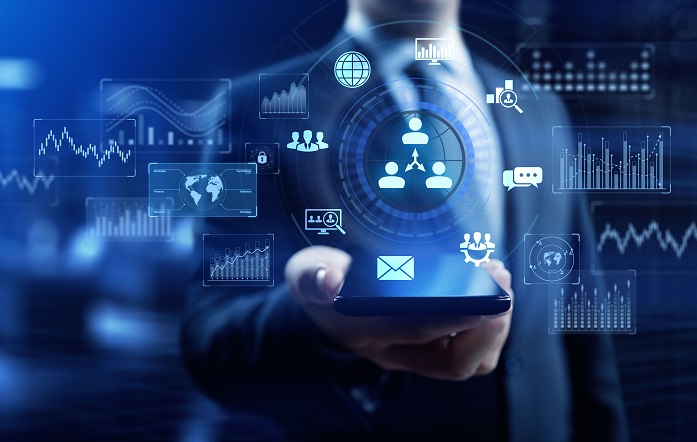 How Can a SaaS Product Benefit Businesses?
Enhanced Productivity

– Simplified workflows and automated processes boost overall productivity allowing employees to focus on core tasks.

Improved Customer Relations

– SaaS

CRM solutions

helps businesses understand their customers better, leading to increased customer satisfaction and retention.

Efficient E-Signature Processes

–

E-signature solutions

help businesses accelerate document processing, reduce paperwork, and enhance document security.

Better Data Analysis

– With built-in analytics tool, SaaS products provide valuable data and insights enabling better data-driven decision-making.

Reduced Cost

– SaaS products significantly reduce IT costs by eliminating the need for traditional software installation and maintenance. This also results in optimized resource utilization.
What Types of Business Software are Available as SaaS Solutions?
CRM Solution

– KONDESK is a powerful Customer Relationship Management (CRM) tool that empowers edu-immigration businesses manage customer interactions, streamline sales processes and run targeted marketing campaigns. KONDESK allows edu-immigration businesses to efficiently handle leads and deliver exceptional customer experiences.

E-Signature Solution

– KONSIGN is an efficient and secure e-signature solutions helps in streamlining document signing processes. Its cutting-edge encryption and security measures ensures confidentiality and integrity of signed documents. It reduces paperwork, accelerate transactions and enhances overall document management with better efficiency and compliance.

Health Insurance CRM Solution

– KONPARE is a specialised CRM solution designed specifically to cater health insurance needs of the edu-immigration consultancies. This SaaS product simplifies customer interactions for overseas health insurance purchase. With seamless lead management and comprehensive tracking features, KONPARE enables consultancies to deliver best client service, fostering strong and lasting relationships.
Conclusion:
SaaS has transformed the way businesses operate. Its low installation cost, scalability, reduced time and regular updates, makes it an attractive choice for businesses. SaaS products helps in improving operational efficiency, enhance customer experience and gain competitive edge.
KONZE is emerging as a market leader in providing cutting-edge SaaS products. Various solutions like KONDESK, KONPARE, SMA and KONSIGN help businesses adapt to evolving business landscape and unlock their true potential. No matter, whether you are a start-up or an established enterprise, integrating cutting-edge Konze SaaS products empower business thrive in this competitive market.