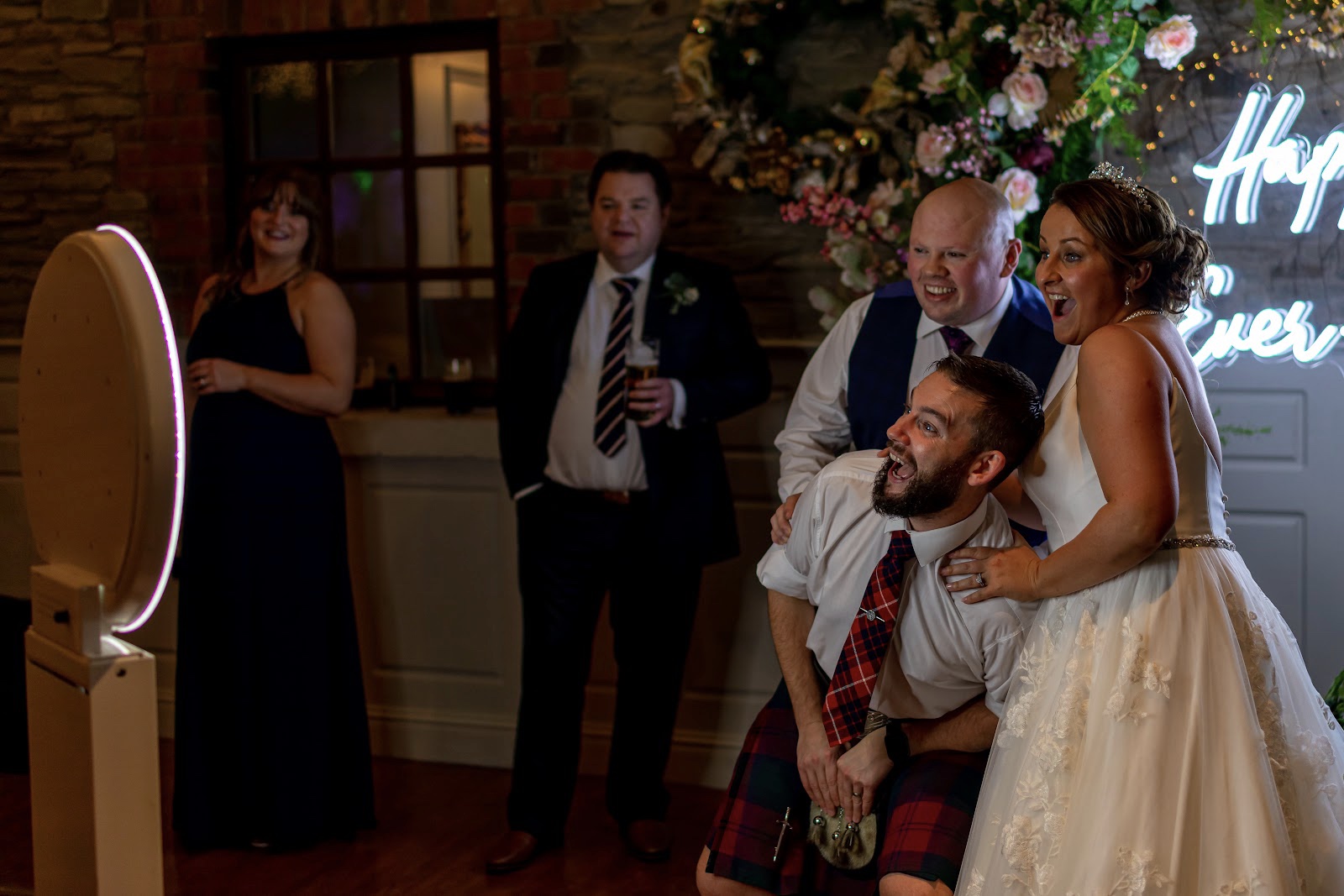 Unleash the full potential of your photo booth business with Snappic, the industry's leading provider of 360 video booth software. Catering specifically to iOS devices, Snappic transcends the ordinary photo booth experience, offering a comprehensive suite of tools designed to dazzle your guests and enhance your services. Our easy-to-use software presents a multitude of photo experiences that are sure to wow even the most discerning event-goer. With Snappic, you're not just providing a photo booth; you're delivering unforgettable experiences, all underscored by high-quality, visually stunning 360 video capture. Beyond offering personalised photo experiences, Snappic empowers businesses with reliable analytics and data capture options, positioning your photo booth business at the cutting edge of the industry. Discover the transformative power of Snappic's photo booth and 360 video booth software, and redefine your photo booth experience.
Diversify Your Photo Experiences with Snappic's Innovative Software
In the world of photo booth businesses, innovation, and versatility are paramount. With Snappic's innovative software suite, you're granted the tools to deliver diverse photo experiences that are as unique as your clients. Each interaction with your booth becomes a chance to impress and create lasting memories.
Snappic's 360 video booth software turns a typical photo booth encounter into an interactive, dynamic, and visually stunning experience. The emphasis on 360 video capture, rather than standard photo capture, sets the bar higher, providing guests with immersive footage that captures the full spirit and energy of an event. This feature not only distinguishes your business from traditional photo booth providers but also enhances the user experience, thus adding value to your services.
What's more, the Snappic software suite prioritizes ease of use, so you can focus on delivering stellar experiences without wrestling with technical difficulties. The intuitive interface allows you to easily navigate the range of features and settings, making your service delivery seamless and efficient. From setting up the photo booth to executing the 360 video capture, Snappic simplifies and streamlines every step of the process. This means less time spent on setup and troubleshooting and more time dedicated to creating unforgettable experiences for your guests. With Snappic, you have a true partner in your quest to redefine the photo booth experience.
Enhancing the Guest Experience with Customisable Backdrops and Greenscreens
In an era where personalisation reigns supreme, Snappic empowers you to deliver tailored experiences to your guests. The software's advanced options for customisable backdrops and greenscreens provide an unparalleled degree of creative freedom.
When utilising greenscreens, the VideoFX feature works to efficiently chroma key out the background, creating a clean and professional-looking result. This ability to manipulate the backdrop enables you to curate themed or customised photo experiences that align perfectly with the mood, tone, or style of the event. The flexibility extends to the use of AI Segmentation for innovative backdrop designs that leave a lasting impression.
Moreover, the software's capacity for customisation gives your guests a role in the creative process, allowing them to express themselves through photo and video experiences. This collaborative process not only enhances the guest experience but also fosters deeper engagement with your services. Customisable backdrops and greenscreens are not just tools for personalisation; they also serve as avenues for users to connect and interact with your photo booth on a personal level. With Snappic, every guest has the opportunity to leave their mark and be part of the unique and captivating narrative that unfolds at your photo booth. Through these innovative features, Snappic doesn't just provide a service, it creates an experience that resonates long after the event is over.
Unlocking Business Insights with Snappic's Robust Data Capture and Analytics
While Snappic's software suite elevates the customer experience, it also serves as a powerful tool for your business development. The software's data capture features offer you a range of insightful metrics, including the ability to conduct surveys, hold competitions, and gather essential contact information like emails and phone numbers.
These features offer a goldmine of insights about your customer base, enabling you to refine your marketing strategy and better target your audience. Additionally, Snappic's data capture options are GDPR compliant, ensuring that your business adheres to data privacy regulations. The analytics function gives you real-time data about the usage and success of your booth at any event, thereby providing you with actionable information to continuously improve your services.
In today's competitive landscape, Snappic's comprehensive photo booth and 360 video booth software suite stand as an indispensable tool for photo booth businesses. Offering a blend of technological innovation and practical business insights, Snappic transforms photo booth services into dynamic, memorable, and tailored experiences that customers cherish. Meanwhile, the robust analytics and data capture features equip business owners with valuable insights that drive growth and success. Snappic doesn't just enhance the guest experience; it offers a whole new level of engagement and interaction that redefines what a photo booth can be. Harness the power of Snappic's software and take your photo booth business to new heights of excellence. Snappic — creating unique experiences, capturing precious moments, and delivering exceptional value in the world of photo booths and beyond.
---
Interesting Related Article: "Why You Need Photography Backdrops"