The decision to invest is significant, but what truly matters is your commitment to skill development to avoid common pitfalls. Seeking quality investment advice is crucial, and you may have come across the Insider Newsletter. Is it deserving of its reputation? This Insider Newsletter review will provide the answer.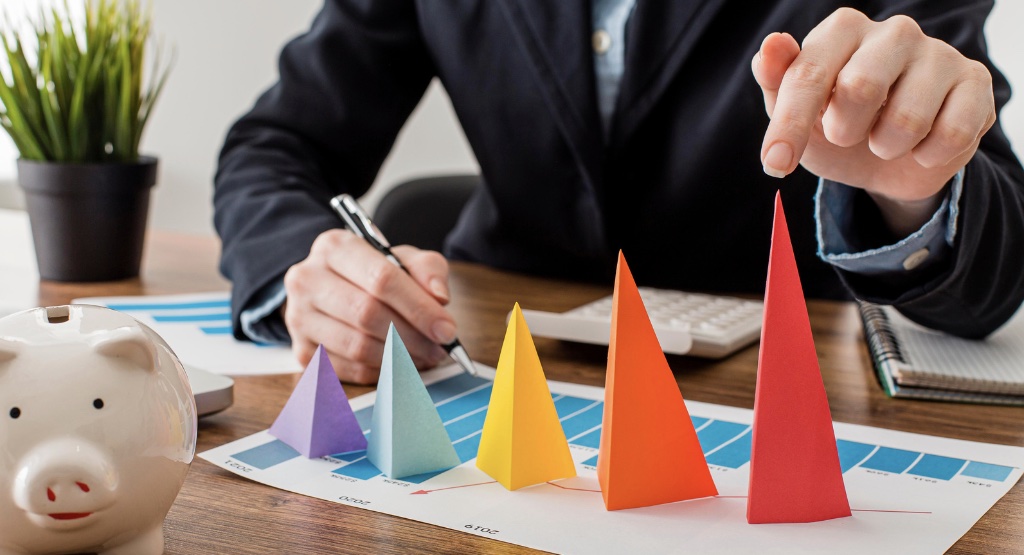 What Is Insider Newsletter?
The Insider Newsletter, a weekly publication by Capitalist Exploits, aims to educate novice and seasoned investors in identifying and capitalizing on diverse investment opportunities. Edited by experienced investors with proven financial success, the newsletter offers approximately five actionable trading ideas and expertly analyzes prevailing market conditions. For individuals seeking to stay informed in the rapidly evolving investment landscape, the Insider Newsletter is an invaluable resource.
Features of Insider Newsletter
The Big 5: The Insider Newsletter delivers five key trading ideas weekly, often focusing on undervalued and lesser-known financial assets with potential for future appreciation. While these ideas are carefully selected, it is prudent to conduct your due diligence before investment.
Portfolio Sharing: The editors of the Insider Newsletter employ a rigorous methodology to curate investment portfolios. This involves targeting "unloved" stocks, defined as those with over a 50% decline in recent trading volume, and subjecting them to crucial evaluation criteria such as their significance to the broader economy. Finviz, a free stock screener, is commonly used in this selection process, and its use is recommended to both subscribers and non-subscribers.
Database of Previous Ideas: Each weekly newsletter provides access to an archive of previously selected trading ideas. Subscribers can explore and utilize these past recommendations as they see fit. 
Global Investment Guide: The Insider Newsletter not only focuses on domestic opportunities but also guides subscribers through the complexities of international trading, effectively addressing any concerns about investing beyond your home country and currency.
Bonuses: The Insider Newsletter goes beyond your subscription coverage by including additional insights to enhance your investment acumen.
Is the Insider Newsletter Worth It?
Initially, the cost of a subscription to the Insider Newsletter may prompt questions, especially when many alternatives offer free updates. However, as outlined in this section of our Insider Newsletter review, you'll discover that the Newsletter provides benefits that differentiate it from other options. Some of these advantages include:
Secondary Stock Screener: After screening stocks, Insider Newsletter's editors curate the "big 5" trading ideas. Subscribers can choose from any one of the ideas which one is most suitable for investment without having to go through the long journey of screening hundreds of stocks themselves. 
Rich Issues: Each weekly issue of the Insider Newsletter is at least 25 pages long. This means that subscribers receive substantive content that justifies the subscription fee.
Broker Recommendation: The Insider Newsletter team recommends using Interactive Brokers to get the most out of their advice. This is because with Interactive Brokers, you don't have to pay any fees for buying and selling stocks, and you can also earn higher interest rates on your investments. 
Long Trial Period: The premium subscription for the Insider Newsletter is priced at $35 per month. For new subscribers, a 30-day trial is available for $1.
Insider Newsletter vs. Oxford Income Letter
Oxford Income Letter is a notable competitor to the Insider Newsletter. Managed by the Oxford Club and edited by healthcare specialist investor Marc Lichtenfeld, it offers a different pricing model. A yearly subscription costs $249, equating to approximately $20.75 monthly for 12 issues. New subscribers can benefit from an introductory offer of $49 for an annual subscription. The content includes four model investment portfolios and various educational resources, such as a hardcover copy of "Get Rich with Dividends." 
However, after a thorough comparison, it becomes evident that the Insider Newsletter provides superior value for many reasons, including the following:
Insider Newsletter offers timely, actionable insights focused on long-term growth, while Oxford Income Letter primarily provides content better suited for short-term strategies.

Oxford Income Letter necessitates a substantial upfront financial commitment, whereas trying the Insider Newsletter costs just $1.

Oxford Income Letter lacks a historical financial data recap, while Insider Newsletter provides an extensive database to keep subscribers well-informed. This helps it defend its spot among the

best investment newsletters

to date.
Insider Newsletter Review: Final Verdict
After completing our in-depth Insider Newsletter review, we can confidently say that this newsletter is a great starting point for anyone looking to succeed in investing. All it takes is $1 to try it out, and you'll get access to many helpful tips and insights. Click here to subscribe to the Insider Newsletter today. 
---
Interesting Related Article: "How Structured Investments Can Help You Achieve Your Financial Goals Faster"