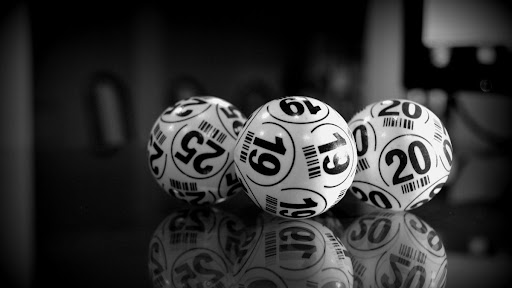 Email marketing is a powerful tool that can be used to promote an online lottery. With the ability to reach a large audience at a low cost, it can be an effective way to increase awareness of an online lottery and drive sales.
In this article, we will explore the use of email marketing in promoting an online lottery, including how the marketing process works and a particular success story every online lottery promoter needs to know.
How the Marketing Process Works: Building an Email List and Sending Messages
Email marketing is a way to reach out to customers directly through their email inboxes. The process typically involves creating a list of email addresses and sending out regular messages that promote an online lottery.
The messages can include information about upcoming draws, details about the lottery's prizes, jackpot alerts, special promotions that are currently running, and more.
To build an email list, an online lottery site can encourage visitors to sign up for email updates by offering a special promotion or incentive.
This can be done by placing a sign-up form on the site's homepage or by including a link in the site's navigation menu. Another option is to collect email addresses from people who purchase lottery tickets or play other games on the site.
Also read: 6 email marketing tips that bring power to your campaign
Improving Customer Engagement and Driving Sales with Targeted Messaging
Once a list of email addresses has been created, the next step is to create and send out the email messages. These messages can be crafted in a number of ways, depending on the goals of the campaign. 
They can be informational, such as providing updates on recent draws or upcoming jackpots, or promotional, such as announcing special discounts or promotions. They can also be a reactivation email to bring back old customers or a conversion email to prompt inactive players to get into action.
The messages can also be segmented according to the interests of the recipients, such as sending different messages to people who frequently play certain lottery games or who have recently bought tickets.
Examples of Email Marketing Campaigns for Online Lotteries
Draw Alert
Draw alerts are email campaigns that inform subscribers of upcoming lottery draws. These emails can include information such as the date and time of the draw, the size of the jackpot, and the deadline for ticket purchase. They can also include a call-to-action button or link to purchase tickets online.
Draw alerts can help increase ticket sales and generate excitement for the upcoming draw. However, such emails are often sent out by the official lottery organizers instead of the international lottery sites that sell entries.
This is because the latter has too many lotteries to cover and they cannot afford to irk subscribers with frequent updates about all the draws. Imagine receiving an update from every lottery site about every lottery draw that's happening globally. That would be a mess!
Jackpot Alerts
One successful campaign that many lottery sites use is sending out emails that alert recipients about a lottery jackpot that is about to drop, especially if it is breaking previous records.
These emails can include a link to purchase tickets for the lottery as well as information about the jackpot size and the odds of hitting it. This is a great way to build the hype and bring in converting players until the jackpot drops.
Jackpot alert emails are especially useful because some players only buy tickets to a certain lottery when its jackpot has grown significantly.
Recently, the US Powerball lottery witnessed a massive $2.040 billion jackpot, which dropped on 7 November 2022, and went on to become the biggest-ever jackpot prize in the history of lotteries. Lotto players all over the globe were informed about the building pool of money via emails. 
Bonus Alerts
Bonus alerts are emails that inform subscribers of special promotions or bonuses that are currently available on the lottery site. These can include discounts on ticket purchases, free tickets, or chances to win additional prizes.
These promotions can be targeted to specific groups of customers, such as those who haven't purchased a ticket in a while or who have recently played a certain game.
Personalized Offers
Another successful campaign is to send out personalized offers to specific groups of customers. For example, a lottery site might send out an email offering a discount to customers who have recently purchased a lottery ticket or played a particular game.
Reminder Emails
Lottery sites can also send out reminder emails to customers who have purchased a ticket but haven't checked the results. This is a great way to keep customers engaged and increase their likelihood of returning to the site.
Winner Announcements
Winner announcements are emails that inform subscribers of the latest lottery winners. These emails can include the names of the winners, the size of their prize, and a message of congratulations.
Such emails can help create a sense of excitement and encourage customers to continue playing in the hopes of being the next big winner. Additionally, they can include a CTA to check the latest results and see if they are the winner or not.
Success Story of a Site That Uses Email Marketing to Promote its Affiliated Lottery Sites
One example of a company that has successfully used email marketing to promote its affiliated lottery sites is OnlineLottoBaba. The site is a reviewer that connects users to a variety of licensed, reputed, and reliable international lottery sites selling official tickets and/or letting players bet on the outcome of official lottery draws.
To promote its affiliated lottery sites, OLB employs a number of email marketing strategies, such as sending out newsletters with information about upcoming draws and jackpots, as well as ongoing promotions and discounts.
The company has so far found success in these campaigns in increasing awareness about its affiliated lottery sites. Its audience has engaged more and signed up with these sites, thanks to the convenience and relevant information provided by emails.
The screenshot below shows one of its successful email marketing campaigns conducted during the Indian festival of Diwali. It had an open rate of 48.71% without anyone unsubscribing, which can be considered healthy.
Realize the Power of Email Marketing for Promoting an Online Lottery
Email marketing can be a fantastic way to promote an online lottery. By building a list of email addresses and sending out regular messages, a lottery site can increase awareness of its games and drive sales.
The key to a successful email marketing campaign is to segment your audience and tailor your messaging to their interests. By using strategies like draw alerts, jackpot alerts, bonus alerts, personalized offers, reminder emails, and winner announcements, an online lottery can improve customer engagement and drive sales.
Compliance Considerations and Best Practices for Email Marketing in the Lottery Industry
It's worth mentioning that it's important to comply with all regulations and laws regarding lottery email marketing. You should send emails only to people who have opted in to receive them. Additionally, you must give all your subscribers an easy way to unsubscribe in case they change their minds.
---
Interesting Related Article: "What is Responsible Gambling?"