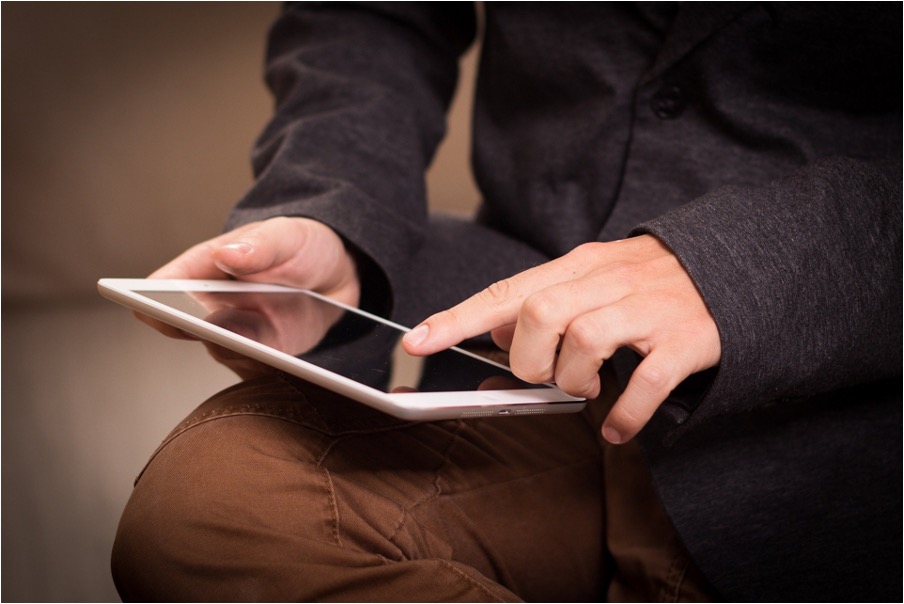 The iPad is a versatile device that has become an essential tool for many professionals and students alike. Its portability, powerful features, and intuitive interface make it an ideal companion for maximizing productivity. 
In this blog post, we will explore various tips and tricks to unlock the full potential of your iPad and enhance your productivity.
Multitasking Made Easy:
One of the key advantages of the iPad is its ability to handle multitasking efficiently. Take full advantage of Split View and Slide Over features to run multiple apps simultaneously. To activate Split View, swipe up from the bottom of the screen to reveal the Dock and drag an app icon to the left or right side of the screen. This enables you to work on two apps side by side. For Slide Over, swipe in from the right edge of the screen to access a secondary app without leaving the current one.
Mastering the Keyboard:
The iPad's on-screen keyboard can be a powerful productivity tool if you know how to make the most of it. Firstly, you can split the keyboard into two halves by pinching it with two fingers and dragging them apart. This makes typing with your thumbs easier when holding the iPad in landscape orientation. Additionally, explore the Quick Path feature that allows you to swipe across letters instead of typing individual keys. It's a fast and efficient way to compose messages and emails.
Utilize Apple Pencil for Precision:
If you have an Apple Pencil, your iPad mini 5 can transform into a powerful digital notepad. Take advantage of apps like Notability or Good Notes to take handwritten notes, annotate documents, or sketch ideas. The iPad's palm rejection technology ensures a seamless writing experience, while the Pencil's pressure sensitivity provides a natural writing and drawing experience.
Organize with Folders and Tags:
To keep your iPad's home screen clutter-free and ensure quick access to your frequently used apps, create folders. Simply drag one app icon onto another to create a folder, and then rename it accordingly. You can also use tags to categorize files and documents across various apps, making them easier to find using the Files app's search function.
Automate Tasks with Shortcuts:
The Shortcuts app allows you to automate repetitive tasks, saving you time and effort. Create custom shortcuts to perform a series of actions across different apps with a single tap. For example, you can create a shortcut that sends a pre-written email to multiple recipients, saving you from typing the same content repeatedly.
Split Screen Safari Browsing:
Web research is a common task for many iPad users. By using Safari's split screen browsing feature, you can view multiple web pages simultaneously. Open Safari and swipe up from the bottom to reveal the Dock. Drag the Safari app icon to the left or right side of the screen to activate Split View. This way, you can reference multiple sources or compare information without constantly switching tabs.
Enhance Productivity with Widgets:
Widgets are a fantastic feature introduced in iPadOS that allow you to get quick information and perform specific actions right from the home screen. Experiment with different widgets offered by various apps to display your calendar events, weather updates, to-do lists, and more. Customize your home screen layout by adding and arranging widgets to suit your workflow.
Scan and Sign Documents:
The iPad's built-in camera can be used as a document scanner, eliminating the need for a separate device. Open the Notes app, create a new note, tap the camera icon, and select "Scan Documents." Position the document within the camera's viewfinder, and the iPad will automatically capture and enhance the scan. You can also use the Markup feature to sign documents using the Apple Pencil or your finger.
Conclusion:
The iPad mini 5 is a powerful tool that can significantly enhance your productivity if you know how to leverage its features effectively. From multitasking capabilities to utilizing the Apple Pencil, organizing with folders and tags, automating tasks with shortcuts, and maximizing Safari browsing, there are numerous tips and tricks that can transform your iPad into a productivity powerhouse. By incorporating these strategies into your workflow, you'll be able to unlock the true potential of your iPad and achieve maximum productivity in your personal and professional endeavors.
---
Interesting Related Article: "Some of the best-branded iPads that you can bring home"