In recent years, we have seen businesses of all natures, shapes, and sizes go from strength to strength time and again as the world around us has become to modernize more consistently, more drastically, and more rapidly. Like the rest of the world, the business has had to adapt and realign as the world around it all has become more digitally and technologically driven and reliant all the time. There has never been so much focus and an overall emphasis on this evolution. And this is just the tip of the iceberg.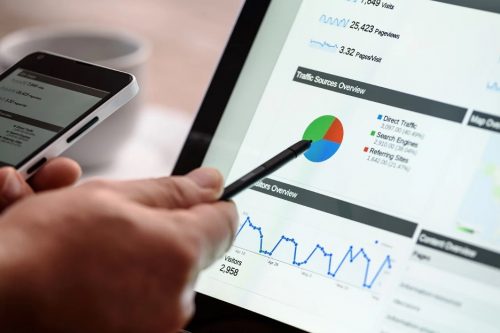 There have been many inventions that have transformed the way that businesses evolve, function, flourish, and thrive from the ground up. From the moment that digital marketing, for instance, first came to fruition, there has been an incredible amount of attention to detail and overall emphasis that surrounds the remarkable sense of what makes businesses thrive. And given the fact that traditional digital marketing strategies are not as relevant as they used to be, digital marketing's rise was always going to be inevitable to a point.
The introduction of PPC
Different digital marketing strategies all have their own role to play and their own important vision. Consider PPC marketing (i.e. pay per click marketing), for instance. PPC marketing was introduced when the internet became a global mainstream sensation. The more time that individuals spent online, the more opportunity there was for businesses of all natures, shapes, and sizes to utilise digital marketing strategies online to improve their business methods and models from the inside out. PPC marketing is focused on payment going to websites and specific web pages each time an advertisement is clicked on by a visitor to said site or page.
The evolution of PPC
PPC continuously was met with ongoing pools of interest and investment, the likes of which propelled it from strength to strength with relative ease and transparency. The evolution of PPC marketing is more powerful all the time. As an exceedingly popular digital marketing strategy, there is quite a lot of interest and investment surrounding PPC marketing, what it makes possible currently, and the probable trajectory of what PPC is likely, if not certain, to make possible stepping into the future and beyond. It is a work in progress, a learning curve that is still very much being navigated all the time on a grand international scale.
The future of PPC
Stepping into the future and beyond, there is every likelihood that PPC marketing is going to continue to gain valuable traction more and more all the time. PPC marketing is looking bolder and smarter all the time. And there is still so much left to be discovered and explored via PPC marketing. Further, companies like PPC agency Toronto that are entirely dedicated to delivering PPC excellence for their clients are more in demand than ever. The future of PPC marketing is looking brighter and more exciting than ever before. And this is just the tip of the iceberg with the best definitely being still yet to come.
---
Interesting Related Article: "How to Structure a Marketing Plan"