Everyone knows Vegas for its common tourist attractions. From all the live entertainment to the casinos at night, Vegas is incredible at night. Not many people know though that there is much more to Vegas than just that strip. For tourists who are willing to go out and venture into the unknown, they will be met with a great experience that is completely unique to Vegas.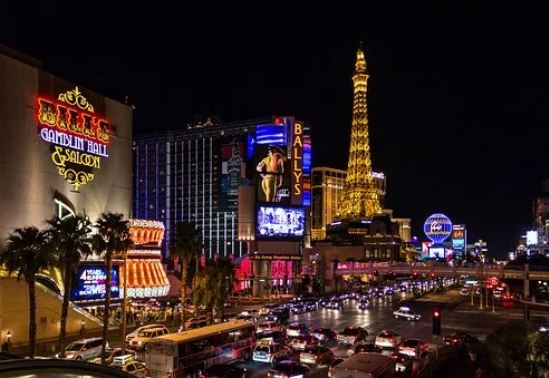 Below you find a list of some unusual experiences that you should try when you are in Vegas. If you are still now sure you can look out for some reviews.
An escape room
If you're travelling with a group of people, an escape room is a great experience for all of you. For those who have never taken part in one, it is a room or series of rooms where you have to solve puzzles in order to escape. Your team has a time limit and if you do not escape within the time limit, you fail. Now, that might not sound the most exciting, but these rooms are themed to create a fantastic experience for the customers.
According to the staff from Trapped Escape Rooms Vegas, certain rooms can be themed to fit a horror vibe, leaving you on edge throughout, while others in Vegas can be based around the location itself and its cultural background. Find yourself attempting to escape from one of your favorite movie sets, or a casino at nighttime. Escape rooms are a fantastic and unusual experience that you should try while in Vegas.
Neon sign graveyard
The downtown Vegas strip is full of neon signs. No matter where you look, you are bound to see a lit-up sign advertising some sort of product. Do you ever wonder what happens to these signs when they break down or get replaced? All of these signs get collected and thrown away into their own special neon sign graveyard.
This makes for a great tour experience as not only can you experience the Vegas strip at night in its current form, but you can also take a walk along this graveyard and see what used to be on the strip. There are some signs dating back quite far and you can see how far technology has come in creating these signs. Look to travel to the neon sign graveyard if you want a piece of history while connecting it to the culture of Vegas.
Visit vintage arcades
Within the Vegas strip, itself is a ton of niche outlets and stores designed to appeal to specific groups of people. Arcades were all the rage back in the 60s, 70s, and 80s when video game consoles were not readily available and people did not own televisions. The arcades were the local hangout spot as teens and children alike would go hang out after the school day was over.
Vegas works to not only bring all of these games back but recreate the exact vibe that these arcades once had. This attraction is great for parents as they can take a trip down memory lane, while also being appealing to their children as the arcade features plenty of new games to keep the kids captivated. This unique Vegas experience is sure to fill you with nostalgia.
A variety of museum exhibits
Vegas truly has some of the weirdest things that you will ever see. While a museum is common in any major city, the ones that Vegas has are truly something else. If you would like to learn about the history of the mob, feel free to stop by the museum and get a highly interactive tour on their lifestyle.
If you are an older crowd and want a more intimate exhibit, look to check out the erotic art museum. With a ton of differently themed museums, you are bound to find one you are interested in. This is another fantastic unusual experience that you should try while in Vegas.
They say what happens in Vegas stays in Vegas, but you need to bring these ideas back to their friends so that they can try them out for themselves. An escape room is a great way to have a ton of fun with your friends while working towards a common goal. If you want that bit of history from the Vegas strip, be sure to check out the neon sign graveyard nearby.
If nostalgia is what you are searching for, there are plenty of vintage arcades just waiting for you to go visit. Finally, go check out all the wacky museum exhibits and be blown away by the odd things that they have. What do you plan on doing when you go to Vegas?
---
Interesting Related Article: