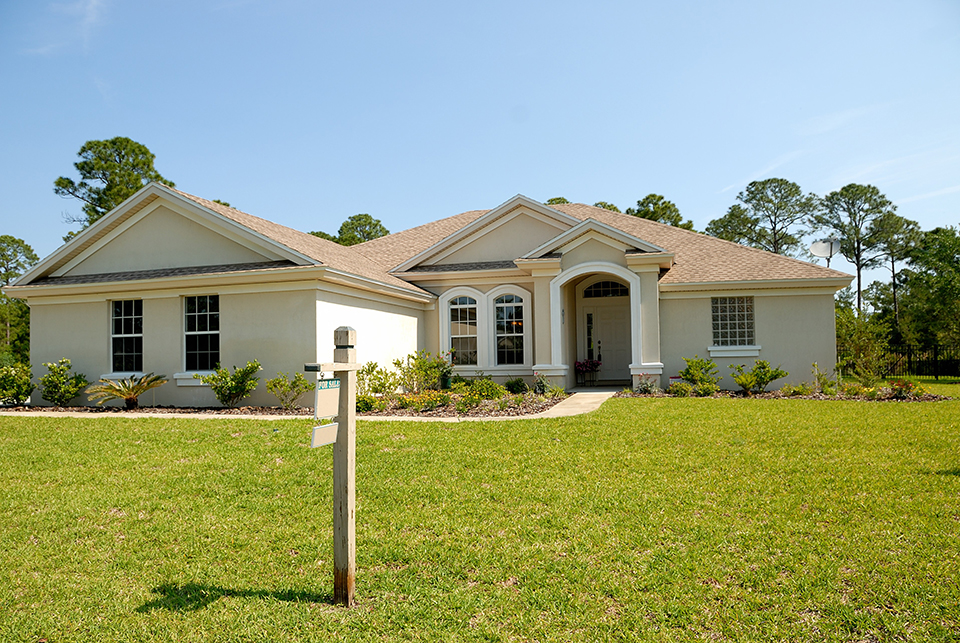 Becoming a homeowner is a monumental achievement, but it also brings the responsibility of protecting your investment from unforeseen expenses. Thankfully, home warranties are here to provide comprehensive coverage and grant homeowners financial security and peace of mind when it comes to major repairs of home systems and appliances. In this article, we will embark on a journey to explore the world of home warranties, uncovering their relevance, benefits, and the top companies offering these invaluable services. So, get ready for an enlightening experience as we unravel the secrets of home warranties!
Understanding Home Warranties: A Shield for Homeowners
What exactly is a Home Warranty?
A home warranty serves as a contract between homeowners and a warranty company, offering coverage for the repair or replacement of major systems and appliances in the home. Unlike homeowners insurance, which covers damages caused by disasters like fire or theft, home warranties focus specifically on mechanical breakdowns resulting from normal wear and tear.
How Do Home Warranties Function?
When a covered system or appliance malfunctions, homeowners can file a claim with their warranty company. The company then dispatches a service technician from their network of approved providers to assess the issue. If the problem falls within the terms of the warranty, the repair or replacement is covered, and homeowners are only responsible for a nominal service fee.
The Significance of Home Warranties
Home warranties offer numerous compelling advantages:
Financial Security: Major home repairs can be expensive, often amounting to thousands of dollars. A home warranty shields homeowners from these unexpected expenses, allowing them to manage their budgets more effectively and protect their hard-earned investments.
Peace of Mind: Knowing that you have a safety net in case of a breakdown can significantly alleviate the stress and anxiety associated with homeownership. With a home warranty, you can rest easy, knowing that help is just a phone call away, ready to address any unexpected issues that may arise.
Convenience: Home warranty companies typically maintain networks of qualified service technicians, streamlining the repair process. This saves homeowners the hassle of finding and vetting contractors during an already stressful time. With a simple phone call, they can access professional assistance and get their home systems and appliances back up and running smoothly.
Evaluating Home Warranty Companies: Key Considerations
Coverage Options and Limitations
Before selecting a home warranty company, it's crucial to understand what is covered and what is not. Policies can vary significantly, so it's essential to carefully review the terms and conditions. Some companies offer comprehensive plans that cover a wide range of systems and appliances, while others provide more tailored packages. It's important to choose a plan that aligns with your specific needs and offers the coverage you require.
Service Call Fees and Deductibles
Most home warranties involve a service call fee, which is the amount homeowners must pay when filing a claim. Additionally, some policies have deductibles, where the homeowner is responsible for a portion of the repair cost. Evaluating these fees is crucial when assessing the overall value of a home warranty. Consider the cost of the fees in relation to the potential savings and benefits provided by the warranty.
Reputation and Customer Reviews
Thoroughly researching the reputation of home warranty companies is vital before making a decision. Look for companies with a solid track record and positive customer reviews. Pay attention to feedback from reputable sources and read customer testimonials. This will provide insights into the quality of service, responsiveness, and overall customer satisfaction of the company, helping you make an informed choice.
Claims Process and Customer Support
A smooth and efficient claims process is essential when dealing with home repairs. Look for companies that offer 24/7 customer support and have a streamlined claims process. Check if they provide user-friendly online portals or mobile apps for easy claim filing and tracking. It's also beneficial to inquire about the average response time for claims and the availability of dedicated customer support representatives who can assist you throughout the process.
Top Home Warranty Companies: Leaders in the Industry
Elite Home Warranty: Unmatched Service and Comprehensive Coverage
When it comes to home warranty service providers, Elite Home Warranty stands out as a leader in the industry, offering prompt assistance when needed. With a network of skilled technicians and a straightforward claims process, Elite Home Warranty provides homeowners with an unparalleled warranty experience. Let's delve into what sets Elite Home Warranty apart and why it is considered the nation's premier home warranty service provider.
White Glove Repair Services
At Elite Home Warranty, they take pride in offering white glove repair services, ensuring that homeowners receive top-notch service from start to finish. Their network comprises highly skilled and professional technicians who are committed to providing efficient and reliable repairs. With Elite Home Warranty, homeowners can have peace of mind, knowing that their covered systems and appliances are in capable hands.
24/7 Live Claims Concierge
Elite Home Warranty understands the importance of timely assistance when homeowners need it the most. That's why they provide a 24/7 live claims concierge service. Homeowners can reach out to their dedicated team anytime, day or night, to report issues and file claims. The prompt and responsive support provided by Elite Home Warranty's claims concierge team ensures that homeowners receive immediate attention and assistance.
Reliable Coverage
Elite Home Warranty offers comprehensive coverage for a wide range of systems and appliances. Their plans are designed to meet the diverse needs of homeowners, with options tailored to different budgets and coverage requirements. With Elite Home Warranty, homeowners can have peace of mind, knowing that their vital home components are protected from unexpected breakdowns.
Honest Services and Clear Agreements
Transparency and honesty are fundamental values at Elite Home Warranty. They believe in providing homeowners with straightforward and easy-to-understand agreements, ensuring that there are no hidden terms or surprises. With Elite Home Warranty, homeowners can trust that the coverage and terms are clear, enabling them to make informed decisions about their home warranty needs.
The Best Home Warranty Solution that is Genuine and Practical
Elite Home Warranty takes pride in offering the best home warranty solution that is both genuine and practical. Their plans are designed to provide comprehensive coverage for major home systems and appliances, addressing the most common repair needs homeowners may encounter. With Elite Home Warranty, homeowners can have confidence in their coverage and rely on a reputable service provider to protect their investments.
In summary, Elite Home Warranty excels in providing homeowners with an exceptional home warranty experience. Their white glove repair services, 24/7 live claims concierge, reliable coverage, honest services, and clear agreements make them the nation's premier home warranty service provider. With Elite Home Warranty, homeowners can enjoy the peace of mind and exceptional service they deserve.
Tips for Maximizing Your Home Warranty Experience
Read and Understand the Contract
Carefully reviewing the terms and conditions of your home warranty contract is essential to fully comprehend the coverage, exclusions, and limitations. Understanding the details will help you make informed decisions and avoid misunderstandings during the claims process. If there are any aspects that you're unsure about, don't hesitate to reach out to the home warranty company for clarification.
Perform Regular Maintenance
Proper maintenance of your home's systems and appliances can help prevent breakdowns and ensure their longevity. Regularly cleaning, inspecting, and servicing your equipment will reduce the likelihood of unexpected repairs and increase the effectiveness of your home warranty. Following the manufacturer's recommended maintenance guidelines can also help you uphold the warranty's requirements.
Keep Records and Documentation
Maintaining records of repairs, maintenance, and any warranties provided by the manufacturers is crucial. This documentation can be invaluable when filing claims, as it provides evidence of the history and condition of the covered items. Keep a file or digital folder where you can organize and easily access these records. When it's time to file a claim, having this information readily available will streamline the process and support your case.
Communicate Promptly and Clearly
In the event of a breakdown or issue covered by your home warranty, notify the warranty company as soon as possible. Provide clear and detailed information about the problem to expedite the claims process. Be prepared to answer any questions the company may have to ensure they have a comprehensive understanding of the situation. Timely and effective communication will facilitate prompt assistance and efficient resolution of the issue.
Follow Proper Claim Procedures
Each home warranty company has specific procedures for filing claims. Familiarize yourself with the company's claim submission process and adhere to it closely. This may involve contacting the claims department through a dedicated phone number or online portal, providing necessary documentation, and following any additional instructions they provide. By following the proper claim procedures, you can ensure that your claim is processed smoothly and without unnecessary delays.
Maintain a Positive Relationship with the Warranty Company
Building a positive relationship with your home warranty company can enhance your overall experience. Be courteous and respectful when interacting with customer support representatives and service technicians. Promptly respond to any requests for additional information or documentation. A positive and cooperative attitude can help foster good communication and facilitate a mutually beneficial partnership.
Conclusion
Investing in a home warranty offers homeowners a valuable layer of protection against unexpected repair costs. By understanding the relevance of home warranties, evaluating top companies in the industry, and following tips for maximizing your warranty experience, you can make informed decisions and navigate the world of home warranties with confidence.
Remember to thoroughly research and compare different home warranty companies, assess coverage options and fees, and consider customer reviews and reputation. Understanding your contract, performing regular maintenance, keeping records, and communicating effectively will contribute to a successful warranty experience.
With a reliable home warranty in place, you can enjoy peace of mind, financial security, and the convenience of professional repairs whenever the need arises. Embrace the power of home warranties and ensure your home is safeguarded against unexpected expenses today and for years to come. Be sure to check out Elite Home Warranty for reliable coverage and comprehensive plans. 
---
Interesting Related Article: "Is a Home Warranty Really Necessary?"