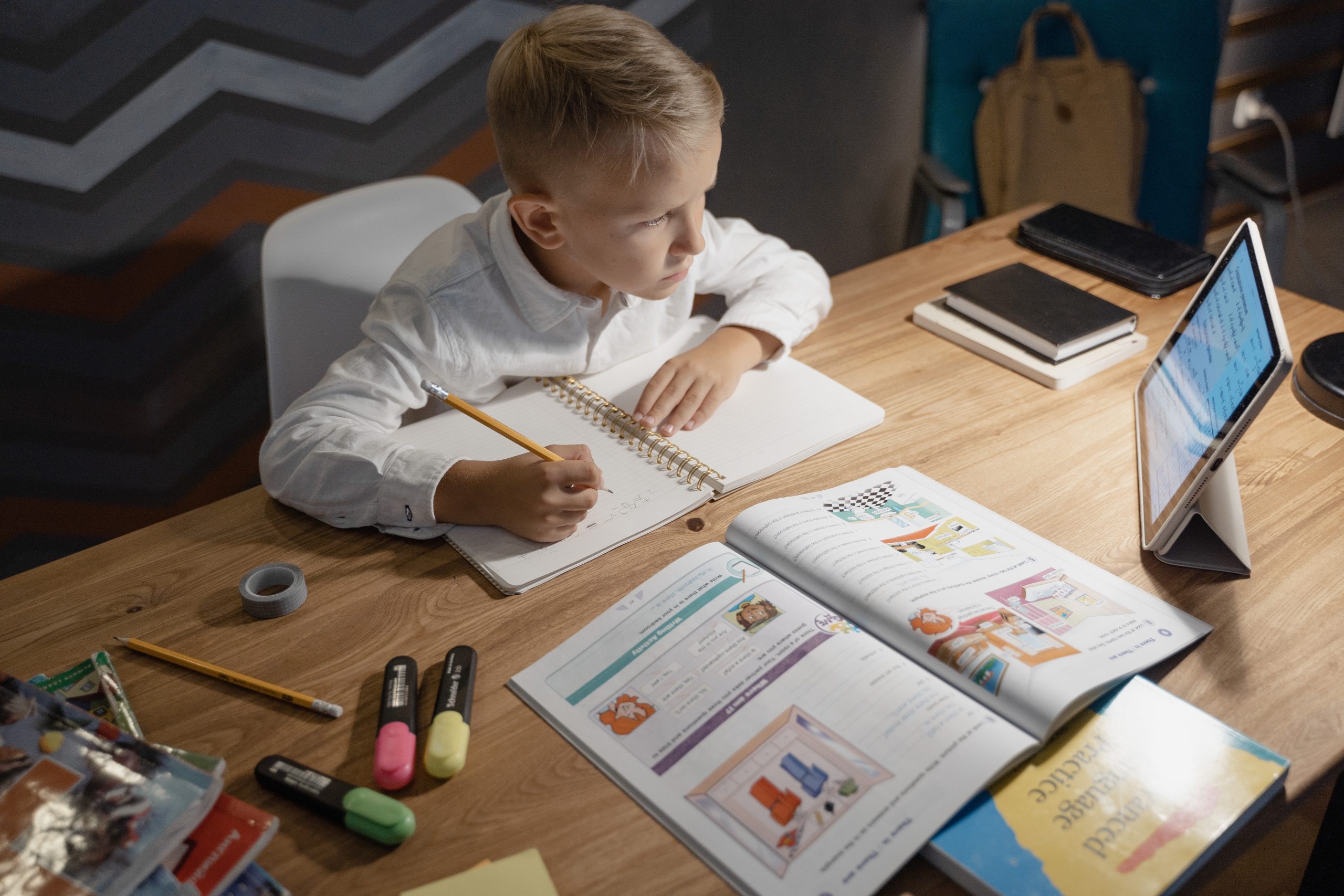 Kids are most curious and filled with the fire to learn new things in their early years! Encouraging them in these years to learn and foster the basics of multiple abilities they will require in the future will be exceptionally beneficial for them. Unveiling the world of learning with the use of kindergarten worksheet is one best way you can encourage learning as a habit for your kid.
Worksheets play a vital role in laying the foundation for your kids to grow in a learning environment. It helps by providing kids with opportunities to learn various things while keeping them engaged in an enjoyable way. Finding or customizing worksheets in today's era is also a very convenient task with the use of services like Wunderkiddy. 
Utilizing kindergarten worksheets can significantly benefit your kid's growth in multiple ways. So, let's know about some of the ways worksheet helps:
Are you a parent? Or an educator? If so, you would understand how troublesome it is to make kids study something. Making kids learn is challenging if all you provide them with is some bland texts that they have no interest in reading or understanding. Worksheets on the other hand are interactive tools designed with vibrant colors, and illustrations that kids find way more interesting and fun to use.
Since every kindergarten worksheet incorporates some sort of learning it's really beneficial to use. Undoubtedly it eliminates the challenge of making kids sit and study as it engages them with fun activities such as matching, sorting, pattern making, etc. Overall kindergarten worksheets make learning fun thus allowing making learning a habit for kids.  
Worksheets are full of learning material that allow kids to garner basic knowledge and skill required for further education. From counting numbers, and recognizing alphabets, and shapes to various complex cognitive and fine motor skills can be grasped by the use of kindergarten worksheets.  
Skills as such these are crucial to be developed in early childhood so they won't face much hardship in focusing on their studies in the future. Ensure using kindergarten worksheets that have pattern recognition, drawing, coloring, puzzles, etc to help kids develop crucial skills. 
Partners or educators are whom kids depend on most of the time for learning! But in the future, this might prove to be troublesome for them as they will have to do it independently. So why not encourage them to learn independently from early on? Yes! With the use of kindergarten worksheets kids engage in various activities that don't require parents' or educators' help. 
Therefore, allowing them to become independent and achieve a feeling of accomplishment after completing the worksheet. 
Smoothly Settle in School Environment
As children begin to embrace learning through worksheets, it becomes ingrained in their daily routines. Enabling them to have a learning environment even before going to school. Kids who are introduced to learning, curiosity, and engaging in knowledgeable activities before school are more likely to settle in a schooling environment. 
Ensuring your kid is equipped with skills to enter school is important to help your kids avoid the mental hardship of transitioning from daily fun life to school. 
Spend Fun Time While Ensuring Learning
Kids usually have the stigma of not sharing much about themselves with parents as they don't see them as friends
Promoting the use of kindergarten worksheets can be a great start for creating a meaningful bond with your kids.  
Worksheets give an exciting and educational medium through which you can interact with your kids and talk to them about various subjects. Collaborate with them in various activities, accomplish goals by completing worksheets, discussing various topics, and do much more to strengthen your bond with them by using worksheets. 
Establish A Exceptional Habit
Building good habits from the start encourages kids to keep doing them without having a hard time in the future. Embracing engaging learning experiences instill kids' mindset with learning habits. 
Habits like learning, questions asking, critical thinking and other day-to-day activities should be taught to kids. Use of worksheets early on fuels the kid's mind to crave more knowledge and continuously grow.
Types Of Kindergarten Worksheets
Worksheets are carefully curated keeping the needs of each kid in mind. From math, science, arts, routine, and vocabulary to puzzle worksheets can be made for kids to engage and learn. 
As an educator or parent, you know your kids' learning pace and interests better than anyone. Therefore, you can customize the worksheet to meet your kid's interests and pace. 
Wrap Up
Interactive kindergarten worksheets open a world full of opportunities for kids to learn in the best way possible. Using worksheets kids can become creative, improve vocabulary, learn critical thinking, have fun, and much more. Any parent wanting their kids' bright future can invest in worksheets that kids like to play with while unknowingly learning. 
---
You may be interested in: Top Educational Apps For Kids