Once you've had a peek of some of the magic that smart homes can perform, the allure of upgrading to one can be too hard to resist. You can unlock your garage using your phone, have the lights and your favourite TV station switch on automatically when you step into the house.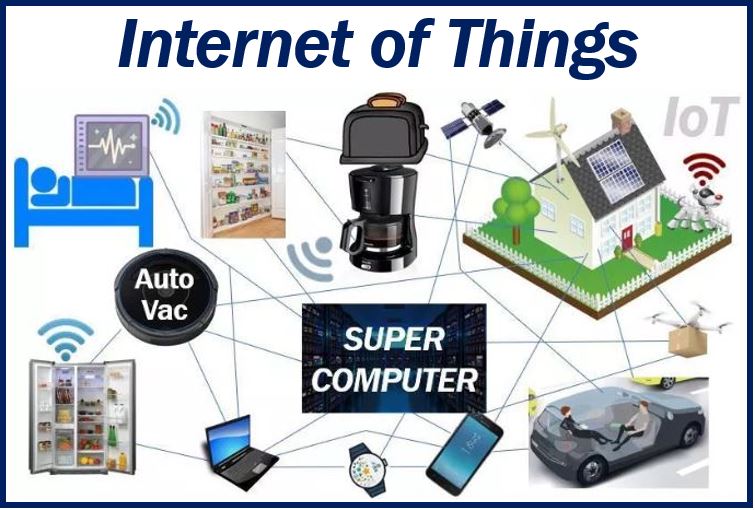 If the night is a bit chilly, your virtual assistant would know that you like a cup of tea around bedtime. When you walk out on your way to work, a robot vacuum can start cleaning the house, and your thermostat kills the heater to save on the electricity bill. You can also monitor your property using your mobile phone, and get alerts when the security system detects any movement.
Well, the actual reality is not that good yet, but it is rapidly getting there. You will not find a one size fits all solution to seamlessly automate your entire house—at least not yet. Things are, however, a lot better than they used to be. Automating your home used to require a lot of scripting, networking, and DIY skills. Today, you can order a few products and start controlling most of the gadgetry in your home using your voice. But where do you even begin?
Building the foundation
Most smart home devices come with accompanying apps from which you can control most of their basic functions. Other more generic devices use universal standards like Z-Wave and Zigbee. Both standards are Bluetooth based protocols that you can use to communicate with a hub. You'd, therefore, have to control your devices using the hub's app. Some products can be used on either protocol.
With so many options and combinations available, combining products and apps can quickly get confusing. But with most tasks, building a solid for your smart home gets simpler when you break it down into smaller pieces. You can simply start with one or two gadgets and familiarise yourself with how the whole thing works. Maybe stepping into a dark house creeps you out, and you'd like it very much if the lights could switch on automatically.
Most people start with a home security system device and gradually graduate to more sophisticated systems. Basic systems usually consist of door, window, and motion detection sensors. You also get a hub that you can use to control and communicate with these devices. A more sophisticated system will include smoke/CO detectors, sirens, indoor and outdoor surveillance cameras, door locks, water sensors, garage door openers, lights, and more.
Controlling it all
As your smart home gets more advances, you'll need a hub to integrate all your devices into one control centre. Devices like the Wink Hub 2 provide a simple user interface for new users. If you like getting under the hood and tinkering a bit, then something like the Samsung SmartThings Hub would be a better option.
Nothing is all-encompassing in the smart home field yet, but these two hubs boast compatibility with most devices. Voice assistants can also provide you with a lot more control of your smart home. Trust us—there's nothing better than being able to speak to your lights, television, and air conditioner.
Again, it's not necessary to buy everything at one go. You can start with one or two devices and build your way up. Try to deal with the major pain points in your everyday life first, rather than just grabbing the first thing that you come across.
Staying secure
Having a smart home with many devices connected to the Internet is undoubtedly an advantage, but you must pay attention to security to keep your privacy protected. The major vulnerabilities stem from software that is not updated and the use of weak passwords.
To avoid unauthorized intrusion by hackers, the best thing is to use a random number generator to create secure passwords. This technology is already successfully applied in the gaming sector. Many casinos reviewed on www.ukcasino.xyz make extensive use of it upon signing up to guarantee maximum impartiality. Furthermore, the casinos are designed to offer additional security through SSL-encryption on the sites – just like a sturdy and secure lock on your doors.
Smart Homes Could Be Smarter
It is vital to keep in mind that while a combination of these gadgets sound like they can perform miracles, they are not as smart as you might think—at least not yet. So do not lash around in frustration if your smart home does not perform as what you see in the movies. You will not find a hub or app that controls all the devices that you will need. And even if you build your system around one of the all-encompassing hubs, there are high chances that you will need something completely incompatible down the line.
At the end of the day, your smart home should make your life much simpler, not complicated. So don't get too hung up on the details and work on solving a few pain points that you have and do the best with what is available.
Video – Artificial Intelligence
---
Interesting related article: "What is the Internet of Things (IoT)?"