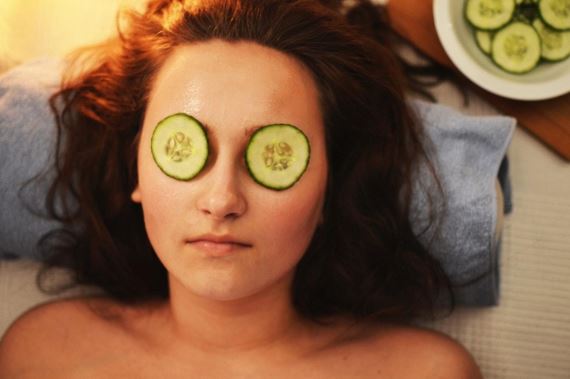 We all have our own individual skin and beauty routines. For some, it means splashing water on his or her face and calling it a day. For others, it takes a couple of hours to get the perfect look to feel refreshed and confident.
For those of us who enjoy products and applying makeup on a regular basis, it can get pretty expensive. A good-quality moisturizer can often cost nearly $100, and even brands at the local drugstore really start to add up when you buy their products consistently.
Did you know that you could enter instant win contests online every day? If you're a fan of skin and beauty products but are on a budget, discover the world of online contests, sweepstakes, and giveaways that deliver the coolest prizes in beauty and health.
Instead of putting half of your paycheque towards skincare products, try your luck and enter exciting contests online. Find a trusted online source that offers things such as a free newsletter that lets you know about any upcoming deals and giveaways.
Set aside the money you'd typically spend on your skincare products and check out these great online beauty contests.
Biotherm Facebook Giveaways 
Biotherm is one of France's most renowned brands. L'Oréal purchased the brand in 1970 as part of its luxury division. It originated from mineral water found under the Pyrenees Mountains that contained thermal plankton — believed to be a key and potent skin rejuvenator.
Its products are of the highest quality, and they certainly don't come cheap. Biotherm offers a full range of over 130 face and body products for everybody's particular needs.
Every couple of months the brand offers exclusive contests on their Facebook page. Give Biotherm a "like" on Facebook to follow their feed and be sure to enter when the next a contest occurs!
Last summer they offered a prize pack of nearly $500 worth of products. There is typically a limit of one entry per person, so don't miss out!
TOPBOX Contests
TOPBOX is a monthly subscription service that delivers personalized beauty samples to individuals throughout North America. Each month, professionals will hand-select new, hot, and customized beauty products for the user.
Products are always from top-of-the-line brands, and it's a unique way to discover new products without spending a lot of money before trying them out.
In addition, TOBOX also delivers online contests. Just last month they offered an incredible contest where a lucky winner received a grand prize pack from Elizabeth Grant consisting of:
Supreme Essence of Torricelumn ($120)
Collagen Re-inforce 3D Advanced 24 Hour Face Cream ($160)
Collagen Re-inforce 3D Crepey Eye Lift ($50)
Collagen Re-inforce 3D Eye Pads ($35)
Collagen Re-inforce Advanced Triple Strength Miracle Concentrate ($160)
All Elizabeth Grant contest enthusiasts had to do was check out the TOPBOX Facebook page, complete an entry form, and like the page! Check out the TOPBOX Facebook page to discover upcoming giveaways.
There are so many unique contests out there for all your beauty and skincare solutions. Save your money and start entering the contests today!
_________________________________________________________________________
Interesting related article: "Trendy hairstyles for women."