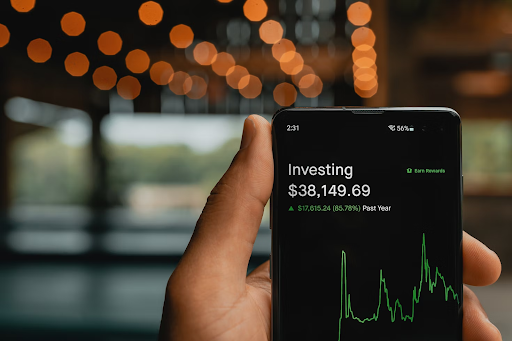 The options market in the US reached a fresh record in 2022, hitting a total 10 billion contracts for the first time ever, which is more than double the volumes traded just three years earlier. 
This is the third straight record-breaking year for the US single-stock and index options market, following an unprecedented rise in retail trader involvement during the course of the pandemic, in what is now being dubbed as the 'WallStreetBets' or the "RobinHood' effect. 
Rising volumes in the derivatives market has played an outsized role in the biggest rout in the equity market in over a decade. According to latest stats, however, things seem to be turning a corner, for both retail trader involvement, as well as the equity and derivatives market.
Options Frenzy Linked To Global Rout
As macro conditions started to sour, and the Federal Reserve became increasingly hawkish over the course of the past year, trading in 'Put' options soared by over 30% YoY. This, in turn, resulted in selling pressure on the NASDAQ and the S&P 500, which shed over 30% and 20%, respectively.
It is being widely speculated that the leverage and low initial outlay that comes with options contracts resulted in a much more volatile market during the year. Another significant feature of this frenzy was the explosive rise of short-term contracts, some of which expired within just 24 hours, adding to the volatility and wild swings experienced by the markets.
The short-dated options market provided retail traders with quick, and often outsized returns in the case of crucial economic data releases, central bank beatings, and company earnings. They can also just as easily result in massive pullbacks in the market, as well as individual stocks, within short spans of time, as was seen in a number of instances over the course of the past year.
Facebook witnessing a $230 billion rout in its market cap within a single day following its quarterly earnings, Tesla wiping out a $140 billion, and Alphabet at $100 billion, all over the course of a trading day, is broadly a symptom of this same frenzy. 
Overall, global equity markets witnessed a $18 trillion rout in 2022, which in some ways were a result of the unfounded optimism and valuations during the course of the pandemic, but were largely owing to the rising options trading volumes.
Retail Traders In Retreat
Following three years of steady retail volume growth, driven by stay-at-home orders, and stimulus checks, retail traders might finally be headed towards the exit. Despite setting a new record in 2022, the overall growth in options volumes was a mere 5% on a YoY-basis, after growing by 50% in 2021, and over 33% in 2020.
This clearly points towards a predictable end to this hysteria, which some even call an anomaly in the markets. While not every retail trader who got started in 2020 is headed for the exit, a vast majority of them are, and as such, the markets are set to see lower volumes in 2023, compared to the prior years.
Following a chaotic two years, which saw the rise of options trading influencers, and meme stocks, along with the fall of hedge fund giants such as Melvin Capital, the cult of the retail trader has finally started to fizzle out. 
There are no surprises here, given that a vast majority of retail traders lose money, and in the case of options trading, almost 80% of open contracts end in losses, so it was well expected that the retail trading cult founded deep within the boroughs of Reddit will eventually run out of cash.
What Lies Ahead?
While Reddit's retail trading amateur hour is seemingly coming to an end, not all retail traders match this description. 
Among the 1,000s of traders who've burnt their fingers in this volatile market, there are a handful who've successfully shed the tag of amateur, by working on their skills, and starting to trade at par with professional traders and institutions. 
Communities such as /r/WallStreetBets aren't going anywhere, if anything they are undergoing a transformation. From the days of 'Yolos', short-squeezes, and manic frenzies, to a much more nuanced, and technically sound approach to trading. 
For the broader markets too, things seem to be turning a corner, with the Federal Reserve essentially ending its hawkish stance, and most individual stocks already being de-risked and offering plenty of value at current levels. 
While the risks of a recession cannot be discounted just yet, we can assume that the broader effects of one have already been priced into most public equities and indexes. 
Final Words
While 2023 will likely bring an end to the chapter of the WallStreetBets hysteria, there is no questioning that retail traders have fundamentally upended the market in recent years. 
Institutional investors and hedge funds can no longer take retail for granted, and a level playing field seems imminent given the level of sophistication shown by these amateur mom-and-pop traders.
---
Interesting Related Article: "What is the Stock Market?"