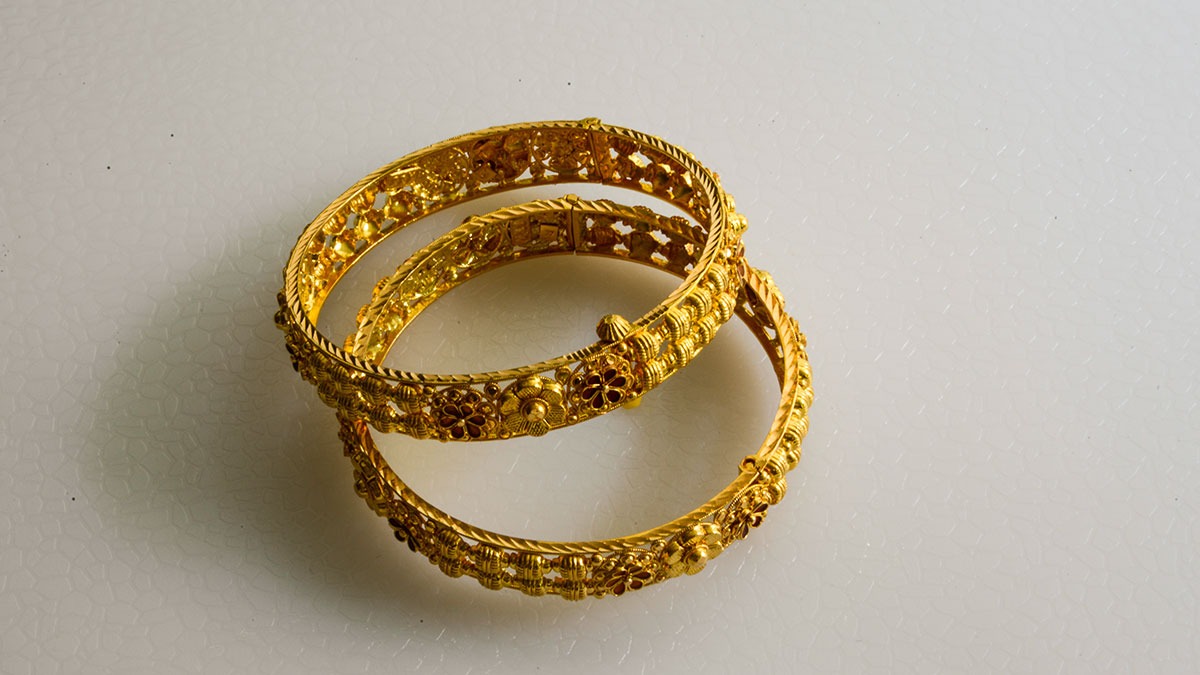 Enhance your financial planning with the online gold loan calculator from Bajaj Finance and optimise your savings strategy.
Gold loans offer a unique way to leverage your gold jewellery, providing quick access to funds when you need them. With Bajaj Finance, you can easily avail a gold loan starting from Rs. 5,000 up to Rs. 2 crore with gold loan interest rates starting from just 9.50%* per annum. 
Whether you are planning for a major expense or need funds to manage your short-term financial goals, a gold loan can be a convenient financing option. However, before availing a gold loan, it is essential to understand the nitty-gritty of the loan, including the interest rate that you will be required to pay. This is where the gold loan calculator comes in handy. The calculator will enable you to budget your finances accordingly and plan your financial journey better.
Understanding the gold loan calculator
A gold loan calculator is an essential tool for anyone who is considering availing a gold loan. It is an online tool that enables you to calculate the potential loan amount you can avail against your gold jewellery. The calculator takes into account essential parameters, such as the purity of gold, its weight, and the gold loan interest rate, to provide you with an accurate loan estimate.
Optimise your savings strategy
Accurate loan estimates:

One of the primary advantages of using a gold loan calculator is that it provides you with precise loan estimates. You input the details of your gold jewellery, and the calculator instantly generates the maximum loan amount you can secure. This information is valuable when you are planning your finances, as it helps you determine how much you can rely on your gold jewellery in times of need.

Transparent interest rates:

The gold loan calculator also gives you insights into the gold loan interest rates applicable to your loan. With a clear understanding of the interest rates, you can plan your finances better and make sure the loan aligns with your budget.

Budget-friendly loan management:

By using a gold loan calculator, you can explore different loan amounts and tenures to find the most budget-friendly option for you. This flexibility ensures that the loan does not strain your finances and can be easily managed within your budget.
How to use a gold loan calculator
Using a gold loan calculator is straightforward. Here is a detailed guide outlining the step-by-step procedure for utilising the Bajaj Finserv Gold Loan Calculator, which will assist you in making well-informed decisions regarding your gold loan.
Step 1: Open your preferred web browser and visit the Bajaj Finance Gold Loan page. 
Step 2: Locate the "Gold Loan Calculator" tab on the top navigation bar and click on it.
Step 3: In the gold loan calculator interface, you will need to input the following details: 
Gold weight/loan amount: Enter the gold weight in grams or the desired loan amount that you wish to borrow from Bajaj Finance.

Repayment option: Select the repayment option that suits your financial needs. It could be monthly, bi-monthly, quarterly, half-yearly or annually. 
Step 4: After entering the necessary details, the gold loan calculator will process the information and provide you with the loan amount you can avail along with the total interest payable. 
Step 5: The calculator will display the loan amount, gold weight, and interest payable. If you are not satisfied with the results, you can modify the loan parameters like loan amount, or gold weight to see how it affects your total interest for your chosen repayment option. This flexibility allows you to find the most suitable loan structure to meet your financial requirements.
Step 6: Now, carefully review the calculated interest amount and understand how it fits into your budget. Consider the impact on your monthly cash flow and ensure that the instalments are manageable for you. 
Using a gold loan calculator for your financial planning can significantly optimise your savings strategy. With this, you can confidently plan for your future and ensure that your gold jewellery works for you when you need it the most. So, empower your financial planning with a gold loan calculator today and take control of your financial well-being.