Whether you want to become a popular influencer or promote your small business, or you want to showcase your portfolio as a writer or an artist, there is no other platform that does it better than Instagram.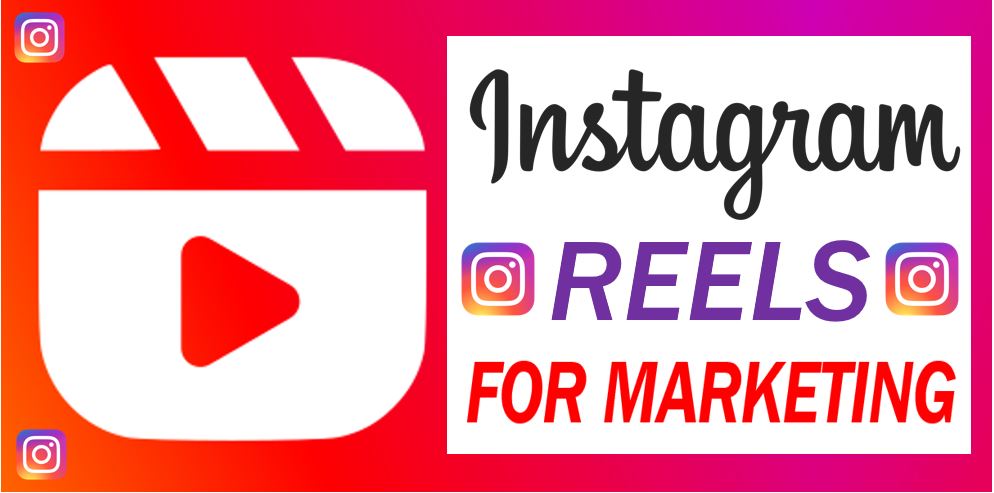 As effortless as it is to reap the rewards, the early step of getting more engagement on Instagram is pretty slow. But, hey, you can quickly and conveniently achieve engagement by following strategies and using cheap SMM Panels. And one such feature that promises significant advantages when used appropriately is none other than Instagram reels, a relatively new but rapidly growing feature.
Owing to its popularity, you're likely familiar with Instagram reels and what they're all about. Despite being released a year ago, the short video looping feature is trendy. Everyone seems to create and publish reels to enhance their profile engagement, from celebrities to small companies. And, believe it or not, it works!
With audio effects, filters, and some creativity, here are some ways to use Instagram reels to expand the exposure of your account.
1. Showcase Your Products and Services
If your intention to start an Instagram page is to gain brand exposure to sell your products and services, you probably would have started by posting images and videos of your products.
Along with posts and stories, you can also post reels on your merchandise to attract viewers.
Will it work? Without a doubt.
Why are we so sure about it?
That is thanks to the algorithm and human psychology.
Let's start with the algorithm first. Reels get special treatment on Instagram. The 60-second time limit video feature will surface in the feed of those who watch relevant content consistently. As a result, posting reels with relevant hashtags will display higher in the feed, giving you exposure and the potential for sales.
And since users are not patient enough to watch an hour-long video, the limited time limit will hook the watchers and pique their interest in your product.
2. Post How-to Videos
Viewers are constantly on the lookout for fresh content. You can demonstrate to them how to do something by sharing videos on how to make stuff, such as cooking a specific food or drawing portraits.
How-to videos are quite the hype nowadays. If you're stumped for inspiration, you can poll your audience to hear what they want to see.
Use the ask me anything feature available on the story, based on the answers, create a video, post it and enjoy the boost of views.
3. Get On the Trend
Instagram is all about making trendy videos and staying on top of it. It can be a challenge or a song; try jumping on the bandwagon with the trends,
For instance, Justin Bieber and The Kid LAROI's song STAY was used in more than 2.1 million reels and got millions of views.
Although the audio got popular through dance videos, content creators of various niches never missed the chance and uploaded videos using this song.
To increase reach on Instagram, you've got to take the risk.
Participating in a challenge is another common trend. For example, during the quarantine, glow-up challenges swiftly ascend through the ranks, and the hashtag '#glow up' is still popular and actively used by many users.
So what are you waiting for? Search for trendy audios and challenges, use them alongside your content, get the views!
4. Share User-Generated Content
There is no smoother way to promote your products with the collaboration of influencers. Look for influencers who create content related to your niche. For example, Sephora promotes its cosmetic products by sharing influencers' videos using their brand products.
Sharing user-generated video reels on your page will create an authentic look for your brand and gain more IG followers and, most importantly, paying customers.
5. Sharing Behind the Scenes Videos
Videos such as 'A day in the life of a Content Creator' are among the engrossing themes for Instagram reels.
In these videos, users share how they start the day or choose, create and pack their products, etc.
Posting behind-the-scenes footage will provide your viewers with a perspective on how businesses operate and manufacture products.
Behind the scenes will elicit favorable emotions in users and convey how meticulously the products are manufactured, encouraging them to purchase your services.
Conclusion
Making Instagram videos is without a doubt a quick strategy to expand brand exposure and build follower count organically.
All you'll need is a spark of creativity, editing skills, and phenomenal audio to see your content engagement skyrocket.