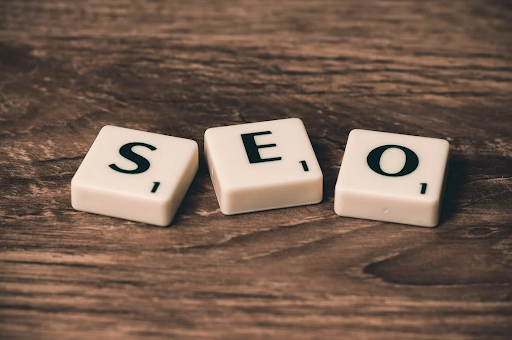 Are you having trouble getting traffic to your business's website? Are you struggling to turn website visitors into customers? You probably need to improve your site's search engine optimization (SEO).
SEO uses keywords, backlinks, high-quality content, and other strategies to increase traffic to a website by bumping that website up in Google search returns. Any business that has a website should be using good SEO to boost traffic to that website and achieve a higher conversion rate. 
Create Authoritative, Link-Worthy Content
The most important thing you can do to boost your website's SEO is to create high-quality, authoritative content that will be valuable and useful for your users. Google makes adjustments to its algorithm from time to time, in order to ensure that users are getting access to the most valuable content. By making sure your content is useful and authoritative, you can stay on top of those algorithm changes and avoid seeing drastic declines in your page views after an algorithm update.
However, that's not the only way that good content improves your site's search engine rankings. Users obviously want to consume good content, so once they know that your website is offering the best content for your needs, they'll go back to your site again and again. They might participate in your forums or leave comments on your blog posts, showing Google that the site is valuable to users. They'll share your content with others on their social media, and may even link back to your content from their own websites. These shares and backlinks can go a long way towards boosting your site's ranking in search results.
Update Your Site's Content Regularly
Websites that aren't regularly updated tend to fall in search engine rankings. One easy way to ensure that you're posting fresh content regularly is to keep a blog on your page. Regular blog posts give you the opportunity to incorporate plenty of SEO keywords relevant to your industry, products, and services. They also give you the chance to create community on your site through blog comments. 
You should do more than simply posting regular blog updates. Remove broken links, and refresh older content to make it current. Update your metadata and keywords as your needs change. Keeping your content fresh and updated will assure Google that your site remains relevant to users and to your industry.
Use Appropriate SEO Keywords
SEO keywords refer to the specific terms that users will enter into the search engine in order to, hopefully, find your content. You'll need to do SEO keyword research in order to find the right keywords for your page. Think about the keywords users might search for in order to find your content. Consider what long-tail keywords you might use, too. If you're struggling with this part, you may want to hire an Albuquerque SEO Services agency for help. Keyword research can be difficult to undertake if you don't have a strong background in SEO. 
Don't try to use keywords by cramming in as many as you can. Using SEO keywords effectively isn't that simple, at least not anymore. You should use keywords more sparingly. Include them in your content titles and subheadings, once in the first paragraph, once in the last paragraph, and one or two times in the middle of the copy.
Insert Correct Metadata
You may want to hire an SEO services agency to help with generating and using metadata, too. Metadata goes in  your site's HTML code, although many website builders generate metadata automatically. There will be a space in your site's head tags for metadata, which should consist of a brief description of your page contents. Meta descriptions should be no more than 160 characters long, provide a benefit, use your SEO keyword, and include a call to action.
Include Alt Tags to Make Your Page More Accessible
Not everyone accesses the internet through Google Chrome or Microsoft Edge. Many people, especially those with disabilities or slow connections, use text-only browsers or screen readers. Accommodate those users by including alt tags for video and photo content. Alt tags will also give you the chance to include more SEO keywords on your website.
When you're trying to attract more traffic to your website, SEO can be your friend. Using the right SEO strategies will help your page rank higher with Google, and enable you to draw in more search traffic. You'll see higher conversion rates and generate more buzz about your products and services – so your business can continue to thrive.