Acing a proposal for your influencer marketing campaign is a key step to success. But, don't worry – it's not as challenging as it may seem. If you've reached this post, then hopefully you're already on your way to a successful campaign, but if not – then I'd certainly recommend that you consider influencer marketing for your brand.
With 89% of marketers suggesting influencer marketing to give a similar or even better ROI than other marketing channels, it's no wonder the industry is growing so quickly. So, if you are needing some help to get started, check out how the Heepsy starter plan could do the trick! But for now, let's jump to some tips on contacting influencers.
Something to keep in mind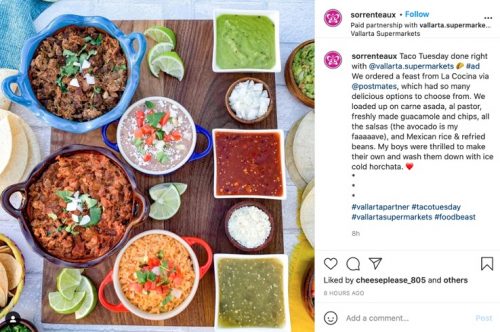 When your goals and objectives of the campaign are clearly defined and you have a plan organized, it's time to start reaching out to influencers. Although typical response rates can seem rather low, with figures generally showing that around 40% of influencers actually respond, we are here to help you overcome this with a few helpful tips. The most important thing to remember is that you should always contact double the amount that you intend to work with. This way, if you do find yourself with only 40% responding, then you aren't in as tricky a situation!
These response rates can often be dependent on a few things. The channel that you use to contact influencers can be important here, as you will need to consider which route may find the influencer directly, or instead end up in front of their manager. This is particularly likely to happen when contacting Instagram influencers with a large following that would typically require account management. As well as this, you'll need to keep in mind just how many proposals they will be receiving, so you need to make yours as attractive as possible to be the one that stands out.
Before going any further, take some time to consider a time frame for the shipping of the product, any monetary incentive you will be offering, and whether or not you will be requiring a contract to be signed. If not, you should ensure that you have a formal confirmation in writing, even if it's just an email!
Time to get contacting
Depending on the number of influencers that you plan to contact, your outreach could be manual, or you can opt for an automated channel. If you have decided to only contact a few influencers, then manually contacting them could be a suitable method. If you choose to find influencers with Heepsy, then your business account can provide contact details for influencers as shown below:
Whether it's Instagram or YouTube influencers you're searching for, you'll find different social media links, an email address, and different means of contact. It's still just as important when contacting influencers manually to ensure that your message is clear and attractive, but we will go over this in a moment.
We would recommend opting for an automated outreach channel as this tends to be much more efficient, especially when contacting many influencers. There are several tools out there to help with your outreach, but we would suggest using Yet Another Mail Merge (YAMM). This is a Google add-on that is used for contacting many influencers at once, by allowing you to create email templates and track the progress of your outreach.
Once you have Google Sheets ready with the names and email addresses of the influencers you will be contacting, you then need to activate the YAMM add-on in Sheets. If you head over to Gmail, you can create an email template that covers all of the essential points of your proposal. This template will then be personalized through YAMM. By going to the column with the email addresses, you then find YAMM by selecting add-ons. Select the email template you created to begin the merge.

One of the great benefits of using this tool from Google is that you can track the emails you have sent. So, by opening the tracking report on your Sheet, you will see the status of the email as sent, opened, clicked, responded, or bounced.
What to include
As mentioned briefly above, the content of your message is incredibly important as you need it to be concise and attractive to entice the influencers. The structure of your message is essential in making it easy to read and your incentive is what will make it attractive. You should be aiming to include these points:
Introduction to give a description of the brand and/or product.
Objective of the campaign and how you believe this influencer can help.
Incentive that you will be offering, whether monetary or non-monetary.
Quantity and type of content that you will expect them to post.
Guidelines of the contract, like special instructions, do's, and don'ts.
Remember
Whether you're contacting a lot of influencers or just a few, or you choose to use automated outreach or manual, you must always remember to make your message stand out. You need to ensure that it is:
attractive – for the influencers to be enticed.
brief – to catch their attention by covering information concisely.
personalized – using YAMM to help.
clear – using subjects and titles to address important points.
Conclusion 
By getting this far, you'll definitely be well on your way to blasting out your outreach emails successfully. With the help of an influencer marketing platform like Heepsy and tools like Google's YAMM, this step of your campaign will be a seamless process! However, if you're looking for Influencers in Miami, you might want to check inBeat marketing agency that offers a full service in the United States with a strong Miami-based presence.
Just remember these few tips for a clear and attractive message, and you'll be sure to get a great response rate.
---
Interesting Related Article: "Here's why your business needs Influencer marketing"