Graphic designs have become an integral part of our lives. The need for creative talents in the graphic design market is increasing. If you're one of those who can grab viewers' attention by mere strokes of a brush or flicks of a pen, then your talents will undoubtedly prosper in this market if you know how to utilize them. There are several means with which you can use your talents online. Here are some of them.
Start a Blog
Blogs are one of the best methods to draw attention online. Everyone nowadays seems to have some form of a blog. Even SEO gurus are using them for marketing purposes. If you enjoy writing and can conjoin your creative skills with your written content, blogging is undoubtedly for you!
Blogs can be an excellent source of passive income when they're monetized, and they don't require special maintenance, as most hosting websites are user-friendly. However, once you set up your blog, make sure that you focus on building relationships, as this will help increase your skillset and provide an array of job opportunities.
Pass Your Skills to Everyone Else! 
Nowadays, there are hundreds, if not thousands, of people who are taking courses online. The business of online courses is thriving now more than ever. If you have adequate knowledge of graphics design, you might have a good shot at making a large profit out of graphics design courses.
You can also create workshops, webinars, and online training sessions that all cover the subject of graphic design. You'd be surprised by how many people are willing to view your content. Even if you're just discussing the basics, people would be willing to pay for this information.
Create and Sell Templates
This is probably one of the best go-to methods for graphic designers. They are arguably the easiest method to get instant passive income, as all you have to do is make templates of any kind of design. For example, posters, eBooks, invitations, DXF templates, or even Pinterest graphics will do.
The graphics design specialists at Dxfforcnc.com attest to the many small business owners and bloggers who need someone who has this kind of skillset to create designs from scratch or customize templates to their specific needs. So, once you've set up your template shop, you will get customers and earn passive income without exerting much effort besides doing what you're already good at.
Sell Merch
If you have been keeping up with the market demands, you may have noticed a special kind of craze with customized t-shirts. That's why you'll find hundreds of people starting a merchandise line based on that idea.
T-shirts that are printed with creative designs will attract the attention of men and women alike, especially when you start marketing for them on social media platforms such as Facebook and Instagram. You can also try generating passive income through Printful, PrintShop, and Designhill, which will help you with that project.
Design Fonts
Typography is also another discipline that interests many business owners. One of the many skills that a graphics designer must master is typography. So, if you're one of those people, you can customize fonts and sell them through different platforms. Even if you create fonts with just your handwriting, you can still sell them up to $100 on websites like Etsy and Creative Market. However, if you want a specialized website to display your font designs, MyFonts should be your way to go.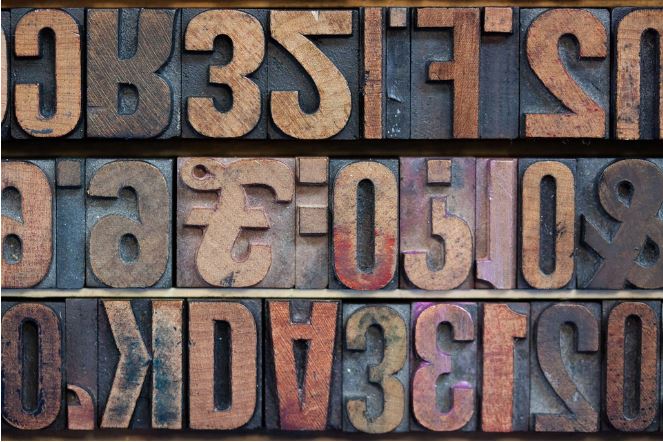 Become a Design Consultant
Another good way you can earn money online is through online consultation. There are many businesses nowadays that need excellent website designs to stand out in an overcrowded and competitive market. If you have a couple of years' worth of knowledge in the graphic design field, you can start a design consultation business online with affordable fees.
This means that you will charge for an hour or two of your time to anyone who wants your professional opinion on graphic design ideas and what will work best for their business. Pointing them in the right direction will prove fruitful both for you and your clients.
Graphic design is a branching field, so you'll find opportunities to make a profit reasonably easy. There are many educational tools online that will help you start with this career path, so make sure that you accumulate as much knowledge as you can on the graphic design before getting into the business. Understanding the market is as essential as mastering graphic designing, so be sure to do thorough research first on what is currently trending and what isn't.