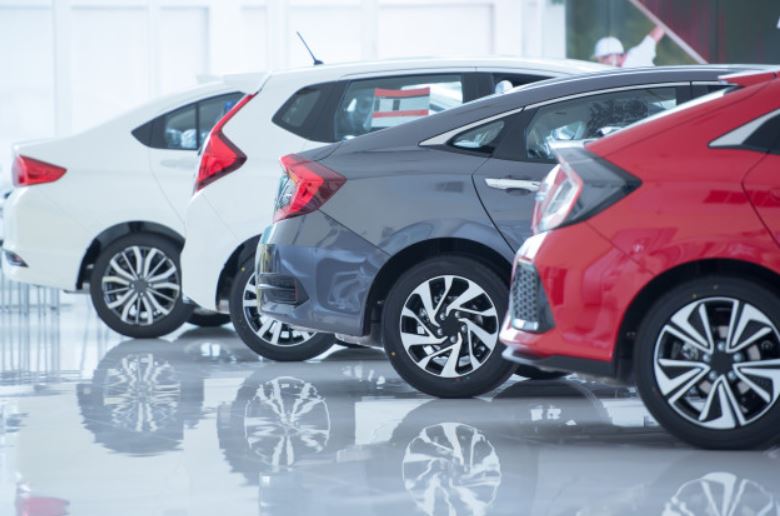 The used car market is hot right now and prices for used vehicles have gone up more than ever before. Buying a new car has a long waiting period and getting a used one has just got pricier. However, if you were planning to get rid of your current car, now might be the right time. 
If you put your used Mazda CX 3 for sale or trade it in for a new one, you might just end up getting a very good price for it. On the other hand, if you're looking for a used car, you might just wonder what cars are fetching the highest prices and which ones should I avoid buying. There has been over 20% increase in the price of used cars compared to last year and the percentage varies from car to car. 
So for both of you, the ones that are planning to sell and the ones that are planning to buy a used car, we've compiled a list of the used cars that are currently fetching the highest prices and are in great demand. We've sourced the facts and figures below from a research and analysis website iSeeCars.com.
The Nissan Leaf's popularity has surged over the last year and people are lining up to get one of these, all credit to the rising fuel prices. The Leaf is a promising little EV but never had the market anticipation but used Leaf models have been gaining quite some traction lately. An average used Leaf model sells for about $20,015 now and prices for the Leaf have jumped by almost 48.1% compared to last year. Last year, you could buy a Leaf for around $14,000 but not this year, the prices have jumped by a good margin.
Well, this is one of the most popular vehicles in the market and Mercedes-Benz is one of the many companies that has been badly hit by semiconductor shortages. The G Wagon has always been in high demand and since there were new ones on offer, buyers have gone on to fetch the new ones and that has seen the ex-G-Wagon owners booking very good profit. Last year, a G-Wagon fetched about $110,000 but this year, buyers are paying roughly around $160,000, nearly a 46% rise compared to last year.
The Camaro has always been one of the company's hot-selling vehicles and with low output of the new ones, potential Camaro buyers just went on to buy used ones. An average used Camaro sells for about $36,000 now while it sold for around $25,000 last year. Prices for used Camaro's have gone up by almost a little over 45%.
The long wheel-base edition of the luxury SUV has seen a sudden growth in demand. Buyers are now paying about $20,392 more than what they did last year. The Navigator L fetches about $66,000 which is 44% more than what it did in 2020.
The short wheelbase Navigator also has seen a great rise in price and is not far behind its LWB sibling. If you plan to buy a used Navigator, you'll have to shell out about $65,000 which is about $19,500 more than what you would have to if you bought it last year. The Navigator's prices have shot up by about 42% in the last one year.
RAM is yet another company that's having a rough time and is plagued with shortages and is low on production and output. As a result, used RAM vehicles and especially the 1500 have had a great rise in prices with the 1500 demanding almost 42% more than what it did last year. The RAM 1500 truck fetches about $40,000, $12k more than 2020.
This is a bit surprising, considering the whole frenzy for SUVs and crossover. Nonetheless, there still exists a small market for coupes and sport backs and the A5 is one of the most sought-after and popular vehicles in that small chunk of buyers who just do not want a luxury SUV. A used A5, on an average, sells for about $44,400 and that's about $13,000 more than the last year.
Yet another popular car and yet another company hit badly by semiconductor shortages. The used pony fetched over $10,500 more than last year. A used Mustang currently sells for about $36,476 which is about 42% more compared to what it did last year.
GM trucks were badly hit by component shortages and thus there weren't many new trucks rolling off the line and the ones that did, sought exorbitantly high markups. Buyers preferred paying more for the used ones than for the new ones. Moreover, GM had cut down on many features on the new 2022 trucks due to the microchip shortage, and 2021 and 2020 MY trucks had more features and equipment than the new ones. As a result, the average asking price for a used Sierra 1500 is around $47,700 which was around $34,000 last year.

Prices of used cars from all segments, styles, and sizes have shot up and even if you own a basic car like the Chevy Spark, you could still end up making good profits by selling it. The Chevy Spark, on average currently fetches about $13,900 which is about 40% more than the last year. 
---
You may be interested in: A Guide to Purchasing A Used Commercial Box Truck