Car credit has become an ordinary thing nowadays, and this is not wondering because purchasing a car has a linkage with huge expenses. The family budget quite often suffers painfully about it. At the same time, the presence of a car makes life much more comfortable and easier. It is often necessary for a work purpose, and it is a good investment as well. The need for a personal vehicle ensures the popularity of such services as consumer credit for a used car.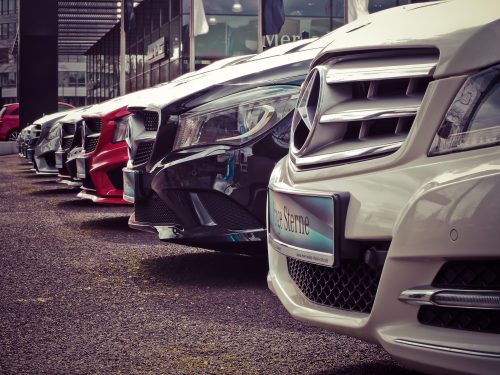 Purchasing a car is not the only loss that a new owner has to deal with. And when you add fuel costs, purchase of related equipment and accessories, and auto insurance, buying even the cheapest vehicle seems like an impossible undertaking.
Buying a used car is not a harmful thing as it looks. Now, many banks and used car dealerships near me bad credit offering adequate lending terms. It is becoming quite simple to get money on a used cars bad credit loan. It requires some documents and, of course, respective credit history to get this loan. Here comes another problem – what should one do when the credit history is under bad circumstances? In this article, we are going to share with you some useful tips and recommendations on how to handle this issue properly and buy a used car with bad credit history.
How to Buy a Used Car with Bad Credit?
Bad credit history is not a verdict. A damaged reputation affects the terms for obtaining credit, not in a favor of the borrower. But there is still a chance to get a loan.
Some banks offer high-interest rates to clients with bad credit histories. The reason lies in the increased financial risks that a commercial organization bears. The customer must be ready to:
receive less than the indicated amount in the loan application;

get credit with a large monthly payment.
The bank will make the purchased vehicle or an equivalent real estate as a pledge.
There are several ways for obtaining used cars financing bad credit, even if you have an unsatisfied credit history.
4 ways to get bad credit auto loans:
agree on the overstated interest rate in the banks, thus offering to insure the risks against late payment;

as a guarantor, provide collateral property equivalent to the acquisition (another car, house, apartment, summer residence);

to argue for the past issues (possibly in cases of a global crisis, military actions taking place on the territory, a call to war, natural disasters) and to confirm the current solvency with a safe income or wages that far exceed the loan payment;

find a financial structure that is suitable for the terms of lending, issuing funds even to not very conscientious borrowers.
Regardless of the circumstances of obtaining a bad credit history, MFI (Monetary Financial Institutions) can always give borrowed funds. However, the loan term will be shorter, and the interest rate is significantly higher. Therefore, the above options for obtaining a loan for used cars with a bad credit history will most favorably affect the borrower's wallet.
Does Bad Credit Affect My Car Financing?
A credit history, both bad or excellent, will affect your car financing in some way. As an example, bad credit history has one huge disadvantage and lies in the financial rate. The lower the credit score you have, the more interest rate you will have to pay off.
What to Bring When Buying a Used Vehicle?
Often, all that is required from the buyer is a personal ID or a driver's license. Make copies of your documents in advance, which you will leave to the seller after the successful arrangement of the deal.
Below is a list of documents that the seller is obliged to provide to the buyer before making a transaction for the purchase of a used car:
Vehicle passport. You must be provided with the original document. If you do not get the original one, you have the right to demand an explanation from the owner of the car. Because it may turn out that the car cannot be sold due to its being pledged by the bank. When examining the TCP, pay attention to the degree of its filling. At least one field must be free to record the new owner of the car. Also, check for the required seals.

Vehicle registration certificate. However, you need it if the seller has it to reissue it with the traffic police. If there is no certificate, then during registering the car, a new certificate will be given to you with your data.

The personal ID of the car owner.
One More Trick to Buy a Used Car with Bad Credit
For sure, there are some extra ways to get credit and purchase the desired car. This option guarantees 100% that you will get credit even if you are in trouble with the credit history. The trick lies in finding a person with a reliable and excellent credit history and asking him or her to take the loan.
Certainly, this method has its advantages and disadvantages for both sides, but this trick perfectly works to get the necessary amount of money and buy a second-hand car. 
How to improve your credit history?
Citizens who understand the further need to use credit funds due to the instability of the receipt of money in the family budget or planning the implementation of acquisitions, have to monitor the purity of their credit records.
New commitments and those fulfilled flawlessly (on time) will help better the credit records. It is worth using a short-term credit option more than once to cover the unfavorable factor of unwillingness to give large amounts. By understanding how to better the credit records, you can get out of a difficult life situation when it is immensely complicated to survive a crisis or make an essential acquisition without a loan.
A bad credit score shouldn't upset you too much. There are several actions you can take today and keep your score as high as possible in the future.
Knowing your position and intention not to escape from the real credit records is perhaps the most crucial ongoing strategy in the quest to improve your credit score.
Check the credit reports, make assessments regularly, feel confident knowing you can manage your financial well-being while buying a car with bad credit in Philadelphia, PA, or somewhere else around the globe.
Frequently Asked Questions About Buying a Used Car with Bad Credit History
Can I Get a Used Car with Bad Credit?
Without any questions, it is possible. To have a bad credit score will not turn to the moment that you cannot afford used car loans for bad credit. Under these circumstances, you probably have to pay more interest rate, and buy not a luxury transport, or get ready to put in extra security measures. Lenders need to be safe so that you can manage this sum, which may be affected by higher interest rates / higher loans, and pay on time.
Does bad credit affect my car financing?
Absolutely. In the case you have a bad credit history, it is getting complicated to become a great arrangement from the side of the bank. On the dark side of the moon, the average interest rate on used car loans with bad credit is utterly higher rather than the option with a good one.
Do I Need a Down Payment with Bad Credit?
In the case a car loan is issued to a person to buy used cars bad credit no down payment, it is this car that will be the collateral in this transaction.
During the execution of this transaction, it is required to make mandatory payments, such as car insurance and life insurance of the car owner. If you do not make an initial loan payment, then this entails a proportional increase in monthly payments. It will not be a problem for an individual to draw up a transaction in this way, unlike legal entities, which banks do not provide such an opportunity.
What Credit Score Do Car Dealers Use?
The credit rating is a critical part of the financial profile for every borrower and is based on the information of the client's credit records, which are collected in the database of the credit history bureau. The credit rating is an assessment of the current creditworthiness of the borrower and the probability of non-payment of debt in the future. The banks usually use a tool by the name of FICO, which stands for Fair Isaac Corporation.
According to Fair Isaac Corporation, the credit score ranges from 300 to 850 points. The more points you have, the more chances you get.
690 – 850 points – It is a marvelous score for the credit history of the account owner. With such a score, it is not the banks that choose you, but you, the banks. You can look for more favorable conditions for a loan, demand a reduced rate.

650 – 690 points – It is an average score with standard credit terms.

600 – 650 points – Satisfied option of the credit history. Credit is possible, but the terms and conditions will be presented by the bank. Probably the approved amount will be less expected and the credit interest will be higher than average.

500 – 600 points – According to the school system, this is a D mark. You can hope for an expensive loan, only of a certain category (commodity, for example) and only for a relatively short period. The probability of failure is high.

300 – 500 points – Very bad mark. In classic banks, you will most likely be refused, and you will have to look for additional financing in microfinance organizations, credit cooperatives, pawnshops, or in the old fashioned way, from relatives and friends.
Where to buy a used car with bad credit?
There may be several options for where to buy a used car. Among them are the following:
Friends. There is basically no shot of facing a technical and legal deception when you purchase a used car from a close friend or relatives. However, it is extremely unlikely that the brand that interests you will be sold. The main disadvantage of this option is a limited choice.

The car marketplace. With the advent of the Internet, the popularity of car dealerships began to plummet. However, due to the capacity to bring down the price well, they continue to exist. Car owners are ready to lower the market price due to the great competition. As a rule, men over 40 years, who feel insecure on the Internet, trade at car dealerships. Usually, they know everything about cars. Thus, if you desire to down the price, argue it with constructive arguments. If you notice a plastic body kit, a cut gear, or excessive tuning, feel free to start bargaining.

Car dealerships. It is a fascinating opportunity for those who are searching for where to buy a used car. You will save yourself from stories of arrests, theft, and credit debts. The main disadvantage of this method is that the intermediary company takes a commission percentage for its work. Moreover, there is a chance to have an imperfect car in technical terms. But this can be avoided if you come to a meeting with a skilled specialist. There are many used cars dealers bad credit options that you can choose from and pick the best offer.

On public bulletin boards and specialized websites. Interesting offers for the sale of used cars can be found on various bulletin boards and specific websites.
---
Interesting Related Article: "Are You Seeking A Hassle-Free Platform To Buy Used Cars?"