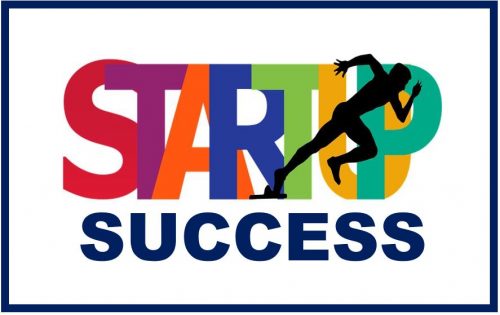 Startups need effective and easily accessible digital tools and resources.
A recent significant increase in the number of startups can be seen as a new alternative to working in corporations. This is due to the fact that most novice entrepreneurs want to be independent and run their own companies. 
The whole situation is also directly affected by the constant ongoing business changes in the culture and the rapid development of technology. Most importantly, entrepreneurs now have easy access to tools that help grow their businesses and run efficient company management.
In fact, every startup company using the right software and digital resources can create a strong marketing campaign and grow its business on its own. Going one step further to do media outreach might seem complicated at first. However, with the right tools, entrepreneurs can generate the publicity they've been dreaming of. When looking for special tools to run a startup project, entrepreneurs focus on certain common tool traits:
Easy accessibility;

Low or no cost;

High speed of performance; 

Rich functionality;

Integration with other tools.
SaaS companies are constantly offering new tools and ideas that can improve any type of enterprise. Popular areas for the development of these tools include internal self-organization, call management systems, data storage/sorting, digital monitoring, proactive marketing, market research tools , talent acquisition and SEO.For example, tools like visually appealing free PowerPoint templates can be of great help for startups to swiftly build engaging and impactful business presentations which take an unprecedented role in internal company communications.
SaaS based startups are using automation tools to increase their brand image, also, there is a massive use of chatbots such as; Facebook chatbot, website chatbot, and more to let the startups grow their audience reach. 
Here are a few of the main sectors that startups mostly focus on when looking for useful tools:
Data analytics;

CRM

;

Newsletter;

Landing page optimization;

Teamwork and collaboration.
We have chosen the tools below based on a working knowledge of how start-ups operate and what digital solutions they need. With the easy availability of such tools and the ability to test them, startups can determine their direction, get the necessary insights, understand and optimize their sales processes, simplify task distribution and teamwork. All this can be organized without the involvement and help of third parties.
With that said, let's get to the tools and services themselves.
Top 7 Tools to Make Your Startup Smarter in 2021
StoryXpress is an end-to-end video platform that can help your start-up in a lot of ways. Be it videofying your sales or marketing processes or resolving customer queries using videos, StoryXpress is your go-to tool. The platform allows you to record, edit, host, manage and share video messages recorded using your screen and/or webcam. Not just that, you can track the performance of these videos to see how your efforts are faring. 
Here are some of the key features of StoryXpress:
Screen and webcam recording

Making your videos actionable using CTAs

Adding GIF and custom thumbnails to your videos

Tracking the performance of your videos using advanced video analytics

Sharing videos to social media with one click only 
StoryXpress also comes in handy if you are looking for an asynchronous way to communicate with your team members. Tired of Zoom calls and long emails? Just record a quick video message using StoryXpress and you are good to go. 
These are just a few of the ways that you can use StoryXpress to entirely change the way your start-up operates. Learn more about the product and its use cases here. 
LoginRadius is a developer-friendly SaaS platform that helps you implement robust and simplified customer identity and access management in your web and mobile apps to authenticate your users.
You can improve your user experience many times over by minimizing friction during signup and login through various LoginRadius features:
Implement User Authentication for your web/mobile apps in just a few minutes.

Enable Single Sign-On (SSO) using social providers, including Google, Facebook, and Twitter. This eliminates the need for your users to remember multiple credentials.

Allow Passwordless Login with magic links via email and phone. Your users no longer have to juggle "Forgot Password?". They can simply request a link and click on it to authenticate themselves within seconds.

Use Progressive Profiling to collect the information you need from your users. Collect only the bare minimum data at signup, and collect more necessary info at subsequent logins.

Offer Multi-Factor Authentication (MFA) to your users worldwide via Phone Calls/SMS or Google Authenticator. Your users can be confident that their accounts with you are protected by strong MFA.
You can further enhance your users' security by deploying Dark Web Monitoring. LoginRadius monitors stolen records on the Dark Web and helps you identify your vulnerable users. For these users, you can set strict MFA and inform them about exposed records on the Dark Web.
But that's not all. LoginRadius can do much more for user authentication and management and protect your login/signup pages from various types of attacks.
Hotjar
Hotjar is a well-designed tool that allows you to get acquainted with your web resource's visitors and users of its mobile version. You can also find out what they need and understand exactly what they are doing on your site. Thanks to the website user monitoring tool, you can effectively optimize your landing page, collect feedback and, consequently, improve your visitor experience.
Hotjar helps you understand your users quickly and efficiently by visually displaying their clicks and scrolling. All the insights are displayed in the form of a heatmap that helps you see the following information:
Site elements that interest users;

Active/ignored CTA buttons;

If users scroll to the end of your site.
You can record a session and literally monitor all the actions of your site visitors from their perspective. The tool allows you to observe user activity on the site, how they navigate, where they hesitate, or what appeals to them the most.
In addition, Hotjar offers the ability to create surveys. This allows you to ask your site visitors an unlimited number of questions, e.g. how they discovered your product. You can invite people to fill out a survey directly from any page on your site, based on certain behaviors, e.g. a moment of hesitation or a clear intention to leave the page.
While the functionality is limited as compared to a full fledged omnichannel survey software, it is the best fit for small startups. 
Asana
Asana, similar to Trello, is a popular online project management tool that helps employees organize and manage their projects. You can use it to create and track to-do lists, assign tasks to colleagues, set deadlines, and communicate. It also includes reporting features, file attachments, and calendars. 
Asana is quite flexible and can be customized for different individual purposes. The tool evolves and grows with the competence and awareness of the team.
Asana is mainly used for customer relationship management (like a CRM system), which allows startups to better define and control every step of their sales process.
You can manage leads throughout the entire sales process, from lead status, support, and follow-up to close the deal. Asana provides the ability to create your own CRM rules tailored to your needs.
The main feature of the tool is the organization and maintenance of the ever-growing number of leads. This can be a qualification tag that describes a customer (new, active, "cold," or "hot") or an action you should perform (make a call or call back). For example, a lead who has shown interest in buying your product (e.g., requested a price list) is called "hot." Customers who are more likely to stop paying for your services or opt-out are called "anti-churners."
Asana contains an API for third-party developers that provides tools to programmatically read, input, and create automation tools within a great service. In short, all of these benefits allow you to set up your startup team in a unique way.
ProofHub is a project management and team collaboration software that assists teams in organizing their work in one place. It integrates all aspects of project planning like task management, file management, team collaboration, proofing, reporting, time tracking, and communication into one central location.
With ProofHub, team members can ensure that all pertinent information is in the correct location so that nothing slips through the cracks. You can create tasks with specific deadlines and assign them to people. Teams can also switch between simple to-do lists or agile kanban boards as per the requirements. 
Its in-built chat application and a dedicated space for carrying out real-time discussions make it easy for your startup team to brainstorm ideas and collaborate on them. 
ProofHub has a simple interface with a low learning curve that consumers can quickly become accustomed to. Besides English, ProofHub is available in German, Spanish, Portuguese, French, Russian, Italian, and Polish.
It integrates with various third-party applications like Google Drive, OneDrive, Dropbox, Box, and more to bring everything together in one place. 
ProofHub's flat pricing plan makes it quite economical for startups that want to operate globally without investing too much. 
Mixpanel
Mixpanel is a feature-rich analytics tool that combines the best of Google Analytics and Mailchimp. With Mixpanel you can better understand your users and their actions. You will be able to see how people use your product if they come back after you add/upgrade features. The tool tracks users' interactions with web services and mobile apps. Mixpanel also provides tools to target conversations with them and analyzes content inside and outside of your site.
With Mixpanel, you can collect data about users and track how they navigate, their actions, when (and if) they return at all. You can also see what route they take on the site, where they leave the page, their reactions, and so on. You have full access to a real-time history of their actions on the site. This allows you to understand the behavior that drives visitors to your resource.
You can link Mixpanel to forms on your site so that user data is stored in Mixpanel. This allows you to create automatic campaigns (e.g. newsletters or push notifications) that run when a certain condition is met. For example, a user who registered more than seven days ago has just logged in but hasn't run a trial yet, or has logged in at some point but hasn't been back for 30 days.
Privy
Privy is an email tool (which includes intent out, pop-ups, and site-driven banners) that you can use to quickly grow your customer email list and reduce cart abandonment via targeted displays. Privy delivers results in minutes with drag-and-drop elements, a wide range of display types, intuitive triggers, targeting rules, and conversion-oriented reports.
Privy integrates with MailChimp. This means that the service selects and stores emails that MailChimp will then use to send automated emails to your subscribers. Thus, if you have a blog, you can regularly notify your readers of new content thanks to MailChimp's automated newsletter. The latter will send emails to your customer email lists found by Privy. This improves the newsletter or email delivery process while reducing your effort.
With Privy's email filtering feature, you can create different types of emails. With relatively few people in startup companies, these templates are invaluable. Instead of wasting your time, you can simply choose any template to fit your design and use it for your individual needs.
Google Analytics
GA is the main web analytics tool that collects information about users, audiences, actions, traffic sources, and conversions on your site or in your mobile app. Linking to the ad cabinet allows you to link Google Ads campaigns to targeted actions on the site or in the app. You can also set up effective ad campaigns with optimization on conversions, analyze the effectiveness of different ad sources, channels, targeting settings.
Google Analytics capabilities:
Traffic analysis;

Analysis and segmentation of your target audience;

Tracking target actions, events, and conversion settings;

Reporting system, and much more.
Essentially, Google Analytics is the center of all site information, visitors, e-commerce, and promotion. But for a newcomer, this tool may seem complicated. You may need the help of a web analytics specialist. Although, usually, such help is free. For example, we at the agency for clients set up all the processes in Google Analytics that are needed to get conversions on Google ads or Facebook Lead Ads for free.
Hive Notes For Zoom 
With so many startup teams working virtually, Zoom is an essential tool for meetings and staying connected. And with the newly launched Hive Notes app for Zoom, anyone who already uses Zoom can now take notes right inside their Zoom window, improving productivity before, during, and even after the meeting ends. 
When you download Hive Notes in the Zoom App Marketplace, you can create meeting agendas, share them with teammates, and collaborate on the note in real time throughout the meeting. You can also assign next steps and set deadlines, preventing tasks from slipping through the cracks. Imagine how much time your startup team would save if you actually started working on projects during meetings, instead of waiting until after they are finished. 
The icing on the cake is that the Hive Notes app is totally free for all Zoom users, forever. And if there's anything all startups have in common, it's the need to get things done quickly and efficiently — for as little cost as possible.
6 Resources and Events to Pitch Your Startup in 2021
A pitch session is an opportunity to present your project in front of a broad audience, experienced investors, and the entrepreneurial community. You have no more than 10 minutes to prove that your project is worth investing in.
We have collected a few resources where you can pitch your startup, get feedback, and make useful acquaintances.
Teamhood
Teamhood is a visual project management tool, that helps teams to optimize their processes and reduce project time. It has all of the traditional project management features like team management, Gantt chart, Timeline, project portfolio management and live reporting. At the same time, it offers visual Agile features like Kanban boards, Kanban swimlanes, actionable Agile metrics and more.
Teamhood is a one-step solution for all team communication, project information and status. All of the project information is added and saved in work item details, meaning everyone on the team can access it. While the progress is tracked with the help of a visual Kanban board that visualizes individual work items and process steps.
Teamhood is great for teams of any size, as you can create multiple connected task boards and workspaces. This allows each team to work on their individual progress, while the collective effort is represented in the Portfolio view.
Choose this project management solution for a feature rich Kanban board complimented with traditional project management features and valuable additions, like time tracking, custom dashboards, and more.
Conferences and Forums
The best way to make yourself and your project known is to present them to a large audience at an international conference. Even if you don't win the grand award, you will meet potential investors and leaders in your field.
Web Summit
Held in the format of an international conference, Web Summit is where tech giants and young promising companies discuss how to develop and improve technologies. At this event, you can introduce your project, preliminary having registered on a site. Try your luck and meet people from companies such as Cisco, Microsoft, Facebook, KPMG, Google, and Huawei on November 1-4, 2021.
Slush
Slush is an international event that will be held December 1-2, 2021, in Helsinki. This means you have plenty of time to prepare thoroughly for your presentation. You can get more insights about funding and project development from the best online community. 
Slush gathers innovative startups and introduces them to the leaders of the IT world.
Shift
This year, you still don't have to go anywhere to participate (and we remember why). However, Shift wants to take us a step closer to the more conventional normal again and bring back face-to-face events. You can participate online, of course. The business festival will take place from August 25 to 26, in Turku (Finland). And that's where you have a great chance to rethink your business strategy. 
You will meet investors, professors, company CEOs, and lecturers, so there is definitely a chance to find a guru for your startup. They also have great discounts for startups. To get your ticket, you just have to fill in a simple form on the official site of the event.
Crowdfunding
Crowdfunding is a simpler but no less useful way to find an investor, meet the business community, and announce your project without leaving home. All you need is a high-quality presentation and a confident story about your startup.
The principle here is simple – anyone who is interested can support your project and give money for the development. Choose a platform, register, and tell them why your project is worth investing in.
Kickstarter
Kickstarter is an international US-based platform. Technological projects, startups in the field of gaming, design, publishing, and journalism are suitable for participation. The founder retains the right of ownership. The site charges 5% of the funds raised for publishing at the end of the campaign.
Crowdfunder
Crowdfunder is an international platform based in the UK. There are several options to raise funds for a project. Thus, people can transfer funds as a charity, for tangible or intangible rewards as gifts from you, or for a share in the project. It takes eight weeks to raise the money. You can place projects of all kinds – there are no special restrictions.
Indiegogo
Indiegogo is another international platform for entrepreneurs with non-standard innovative products that solve everyday problems. At the end of the campaign, the site will charge you a 5% commission. Before you post, don't forget to provide your bank and tax information, confirm your identity and location.
Global Marketplace
If it's time to go global, the following free tools will help you research your target market.
Think with Google
Think with Google is a one-stop-shop that lets you see at what point in time a particular product is most popular. For example, California saw an increase in demand for bread makers at the beginning of the quarantine. A little later, the demand for jump ropes came out ahead with a similar trend.
You can choose from categories like Latest Insights, Research Library, Planning Tools, Facts & Stats, and Thinking Ahead. Moreover, if you decide to sell something through a marketplace (e.g. Amazon), there are useful internal product analytics tools there as well.
Market Finder by Google
With this tool, you can get the system's recommendations for the most promising markets for you. For this, the tool focuses on the three following criteria: 
The number of searches for the category; 

The level of competition;

The average disposable income per family.
Another cool index worth paying attention to is the "ease of doing business" in countries. Such data is published, for example, by The World Bank. There you can see how high taxes are in the selected countries, how easy it is to register a new business, and so on.
Startup Expansion Models
There are several options for taking a product to a new market to test the reaction of the local audience:
Do it all in-house;

Introduce the product out via a distribution agreement: general or exclusive;

Franchise. You develop clear business guidelines and give the right to use your brand and business model for a percentage of revenue;

Mergers and acquisitions. If you've managed to accumulate enough capital, and in the new market for you there is your serious competitor, you can come to him with a favorable proposal for the purchase of the business;

Test launch. If you just want to test a hypothesis, you do not even need to register a business. You can just make a test page and analyze the audience's response.
Conclusions
The above widely available services are designed to test and customize different goals for individual startups. While each of the tools on the list has specific features, they are all excellent choices and fully endorsed by the startup community.
Whether you want to define your business goals, optimize your sales process, or simply improve your productivity, the solutions listed above will offer a wide range of options to help you grow your startup. How you use these services is up to you.
Each startup has its own unique characteristics and requires additional analytics tools, unique customization, and integration.
Internet marketing for a startup is not so much theory as it is a practical process based on using these and similar services and tools as parts of the sales funnel. In this case, the point of the business is to maximize profit while minimizing costs. These can be products or services, and it is important to understand what, why, and how we use them. Even if you plan to outsource promotion, you should understand what you're paying for and how services work in the sales funnel.
Would you like to add any other tools to our list? Maybe you use one of these tools in some other way? Share your thoughts and experiences with us!
---
Interesting Related Article: "How To Succeed As A Startup"