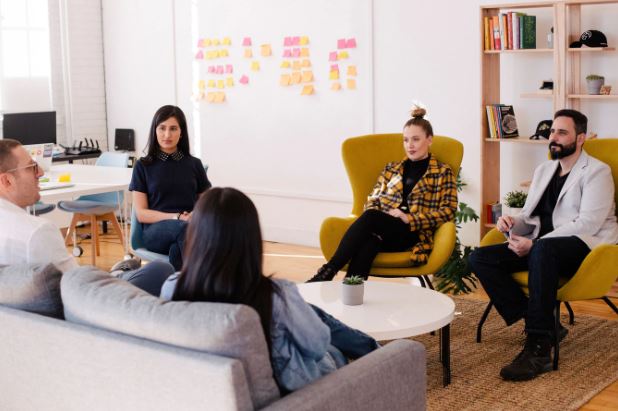 User experience research is an essential part of the design process. It allows designers to create better products based on their understanding of what people need and how they will use it.
So, how should you go about conducting the research that will inform the design? Helpfully, Erin Sanders created the "Research Learning Spiral", which defines the five steps for conducting user experience research as follows:
Objectives – The question(s) we are trying to answer
Hypotheses – What do we think we already know?
Methods – How are we going to go about collecting information
Conduct – Conducting our research using our chosen methods
Synthesis – Use the data to answer our question(s) and prove or disprove our hypotheses
Of course, not everyone has the time to conduct this kind of user experience research and for those people, there are a range of tools available. A popular option is UserTesting, however there are various alternatives to UserTesting available that are worth checking out. For those with the available time, resources and inclination, what's the best way to conduct quality research and what pitfalls should you avoid?
Start sooner, rather than later
It's never too early to start user research. The sooner research is started, the sooner potential end-users start having an effect on the final product's shape (and therefore, ultimately, its success). Collect user feedback while your design is still malleable and while there is no pressure of looming deadlines.
If you focus on the user from day one, then your product stands a much better chance of fulfilling that user's need(s).
Set goals and stick to them
To get the most from your research, it needs to be structured and that structure needs to be adhered to.
By planning how you will conduct your research, you will avoid stagnation and sidetracks. Set mile markers in your plan and don't deviate when traveling between them. When a marker is reached, take time to appraise your position and alter your goals if appropriate or necessary.
Don't think that non-physical products are exempt
Thinking that a product doesn't require user experience research because of its non-physical nature is a classic trap that you should avoid.
Regardless of your product type, research should still take place. A few examples of non-physical products and recommended steps to take can be seen below:
Websites – Users still need to be able to navigate a website smoothly and must also be able to find it easily, so search engine optimization will very likely be a consideration.
Lessons – Pupils attending classes will want to be engaged with materials and content that interests them, holds their attention and teaches what they want to know.
Services (various) – It's important to ensure that the service you are looking to offer (and possibly sell) meets the needs of your prospective customers.
Ultimately, the keys to good user experience research are to start early, collect data effectively and act on it accordingly. In order to make sure this is achieved, it is important that you and your team collaborate and communicate effectively, from conception to release.
_______________________________________________________
Interesting related article: "What is Customer Experience?"