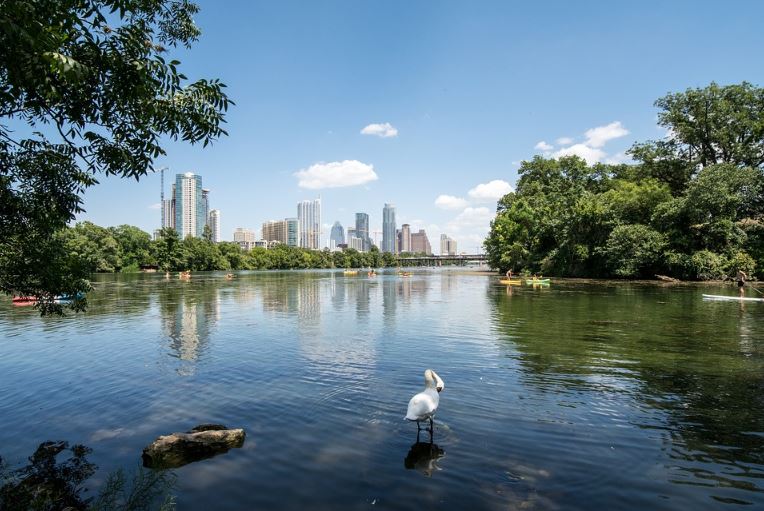 Austin is the capital of Texas with lots of beautiful places and landmarks. It has many attraction sites that will make a vacation a memorable one. It is advisable that you plan before visiting Austin since the city is very big and requires better plans to see numerous tourist centers. There are lots of places one could visit in the USA for vacation, but Austin happens to be different due to some unique landmarks evenly distributed in the city.
STATE CAPITOL AND VISITORS CENTER
This Landmark has a building that attracts a lot of tourists from all over the world.  Never miss the golden opportunity because you will gain a lot by visiting the state capitol and visitor's center. It is more than 307feet tall; what a place to visit! This locale is a nice place to learn about the history of Austin and Texas as a whole.
LADY BIRD LAKE
This river-like reservoir is located on the Colorado River in Austin, United States.  This is an important place to visit with your kids if you want to go on a complete trip. It is a major recreation center. If you are in this locale, never forget to take pictures because it will aid unforgettable memories. You will also meet a lot of tourist from all over the world that came to learn as well
 BATTY ABOUT AUSTIN
This is one of the top places to visit in the city of Austin. It is a perfect place to visit with your kids because this locale will not only entertain them but also educate them on America.   It is one of the numerous landmarks in Austin that always attract tourist from all over the world. There are hotels and restaurants that surround the Batty about Austin in case you need their services.
THE BARTON SPRINGS POOL
Springs are generally gifts from nature, and there is always something spectacular about springs. Don't you think it is time to visit this spring pool to know the unique things about it? This is a perfect location for a family picnic, birthday party, and other activities. Because of the balance between nature and recreation, the pool is closed once in a week for special treatment.
The United States of America is considered one of the leading countries when it comes to general development; thus, a lot of foreigners what to visit the country for so many reasons. But no matter what your reason may be, it is very important that you plan before time. Getting the right pass to gain access into the United States is essential to prevent delay. Basically, there are two major passes that will get you into the US; they are the ESTA and the Visa. Always check if your country is among the visa waiver problem countries because it will go a long way in determining what pass is needed for your trip.  Just settle for a Visa if your country is not eligible for ESTA.
The question, "when to apply for esta?" only needs an answer if your country is among the visa waiver program countries. To apply for New ESTA, visit the official Web online then fill the necessary information needed and submit.
BULLOCK MUSEUM
This is a museum to visit if you want to set your eyes on the different artifact in the museum. You will have a nice time here due to the good environment and workers that are willing to teach America history. You will also learn about different culture from different people from around the world. This locale is a nice place to hot a family picnic. Visit the museum to know the reason behind the different themes.
MOUNT BONNELL
For outdoor lovers, Mount Bonnell is the right track. It is a perfect place to view the beautiful city. It has the highest point in Austin at with a good spot to take pictures.  This is one of the places that your kids would appreciate, therefore; give them a chance that they have ever wanted.
ZILKER METROPOLITAN PARK
This is the most popular green space in Austin.  Zilker Park is a fun and recreation center that is not far from Lady Bird Lake. It has a lot of fun and beautiful things to see. The grassy is ideal for lazy afternoons, but there are other recreational facilities for the public to enjoy. These facilities include the Zilker Playscape, a big playground mainly for kids, Parking space, and other facilities that will make your trip a stress-free one. The park is also used for hosting several major music events.
All these and other sightseeing places are present in Austin. Try to explore the city maximally to see the beauty of the city. Make your trip to Austin a one of a kind type of trip.